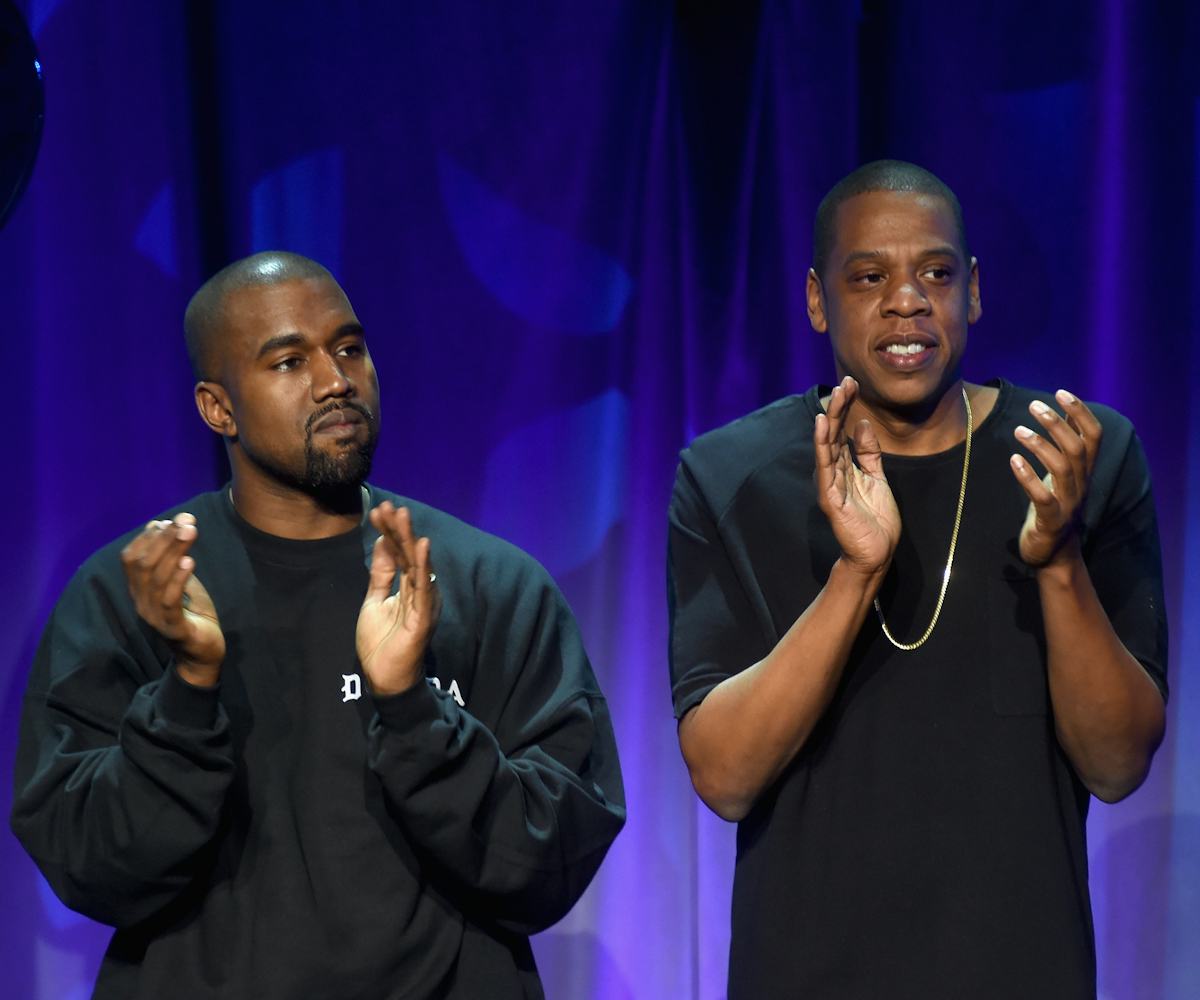 Photo by Jamie McCarthy / Getty images
Kanye West + Jay Z's Leaked Hotel Riders Are Insane
Why are we so fascinated by riders? Any time we get our hands on a list of the various demands (some insane, some innocuous) a celebrity makes when travelling, we marvel, scoff, and analyze them with an unparalleled level of scrutiny, bewilderment, and jealousy. Today, we got a look at the hotel riders of both Kanye West and Jay Z, courtesy of TMZ. In the annals of insane leaked riders — Mariah Carey's 20 white kittens and 100 doves comes to mind — the Watch The Throne duo's requests are surprisingly reasonable. Well, sort of. Check them out below. 
Jay Z's List:
- Room temperature must be set at  71 degrees.
- Three $80 Mayan tuberose-scented candles must be in the room. 
- There is absolutely no vacuuming permitted near his room.
- To "avoid embarrassment" staff should never ask for concert tickets.
- Ace of Spades Champagne, which Jay Z owns, should be fully stocked. 
Kanye West's List:
- Vases must be cylindrical.
- The room must be equipped with ultra-rare Genelecs 1031a speaker.
- Floss must be mint-flavored
- Only Kashi GoLean cereal is acceptable.
- Black towels only.
- Booze totals $3,200.