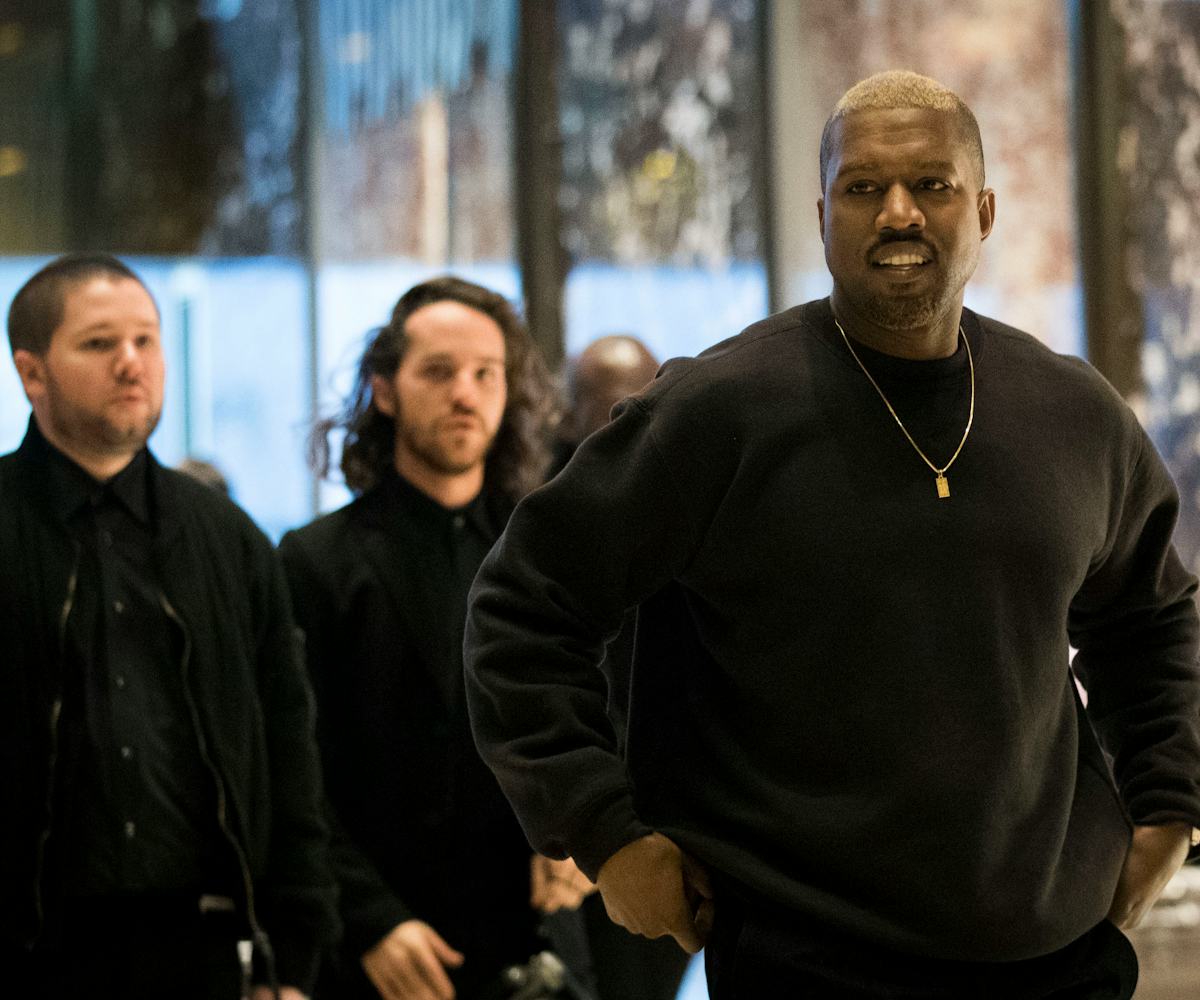 Photo by Drew Angerer / Getty Images
Kanye West Met With Donald Trump This Morning, So We Can All Go Home Now
This morning, Donald Trump officially named ExxonMobil CEO Rex Tillerson as his Secretary of State. That's too bad, not just because Tillerson is a pretty awful choice for the job, but also because the announcement is bound to be overshadowed since, shortly after it was made, Kanye West and his entourage stormed through the lobby of Trump Tower on their way to meet the President-elect.
Trump spokesperson Hope Hicks confirmed that West was there for a meeting with Donald Trump.
This is disturbing but also not surprising. Before being checked into a hospital for a supposed nervous breakdown, West openly professed his admiration for the President-elect during his now-canceled Saint Pablo tour. West has left the hospital, but that is no guarantee that he's in a state of full recovery. So what could he be doing there? Is Trump taking advantage of a potentially mentally unwell man by inviting him for a meeting? Maybe West just wants to play at the inauguration?
West wouldn't answer any reporter's questions on his way in, but that really nervous dude walking behind with the long hair is Eli Russell Linnetz, the 24-year-old filmmaker who directed Kanye's "Fade" video and who looks entirely freaked out to be there. Can you blame him? 
After their 15-minute meeting, Trump and West emerged together in the lobby of Trump Tower, where this happened.
Trump told reporters, as a silent Kanye West stood next to him, that West was there visiting "as a friend," and that the two of them discussed "life." Here's a video of that happening.
Speaking of life, we're dead now. Bye. 
UPDATE - 3:30pm: After several hours of internet-wide speculation over his motives for meeting with Donald Trump in New York this morning, West himself has broken a months-long Twitter silence to put the issue to bed. 
While on the surface that seems like a perfecty noble reason to meet with a President-elect, we hope West is approaching Donald Trump with a healthy dose of skepticism. Based on his final tweet, we're not so sure that's the case.