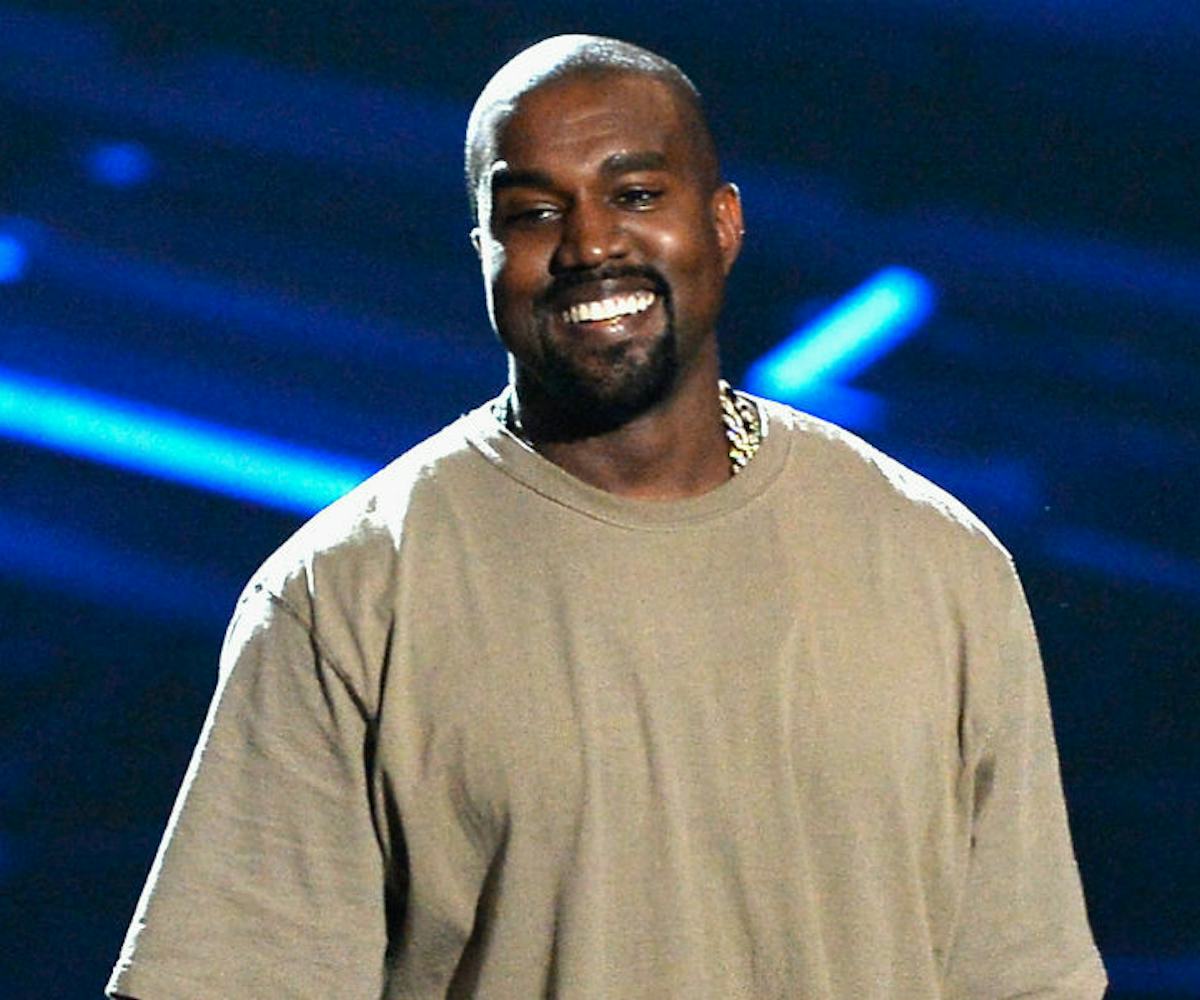 Photo by Kevork Djansezian/Getty Images.
Kanye West Is Writing A Philosophy Book And Is Against People Who Are "Obsessed" With Photographs
In news we're surprised didn't happen sooner: Kanye West revealed that he's working on a philosophy book.
The rapper interviewed interior designer Axel Vervoordt for the Hollywood Reporter, and in between discussing not going to the movies or watching television, and Virgil Abloh's new appointment at Louis Vuitton, West casually mentioned that he's dabbling in the field of philosophy. He says of the new venture:
I'm writing a philosophy book right now called Break the Simulation. And I've got this philosophy—or let's say it's just a concept because sometimes philosophy sounds too heavy-handed. I've got a concept about photographs, and I'm on the fence about photographs—about human beings being obsessed with photographs—because it takes you out of the now and transports you into the past or transports you into the future. It can be used to document, but a lot of times it overtakes [people]. People dwell too much in the memories.
Anyone familiar with West's tweeting days may know that he has plenty of wisdom to go around. Some nuggets from the time include: "You can basically say anything to someone on an email or text as long as you put LOL at the end." And: "Fur pillows are actually hard to sleep on." Now, that's probably not a preview of what we can expect from his book, but it's proof that he's always approached the world with a... critical point of view.
Later on in the Hollywood Reporter piece, West also says he wants to move past measuring his success by the number of sneakers he sells. "I don't wish to be number one anymore, I wish to be water," he says. Further explaining: "I wish to be closer to UNICEF or something where I can take information that I have and help as many people as possible, not to just shove it into a brand."
Read the full exchange here, and think about how Kim is going to react to the news that Kanye isn't such a big fan of "human beings being obsessed with photographs."