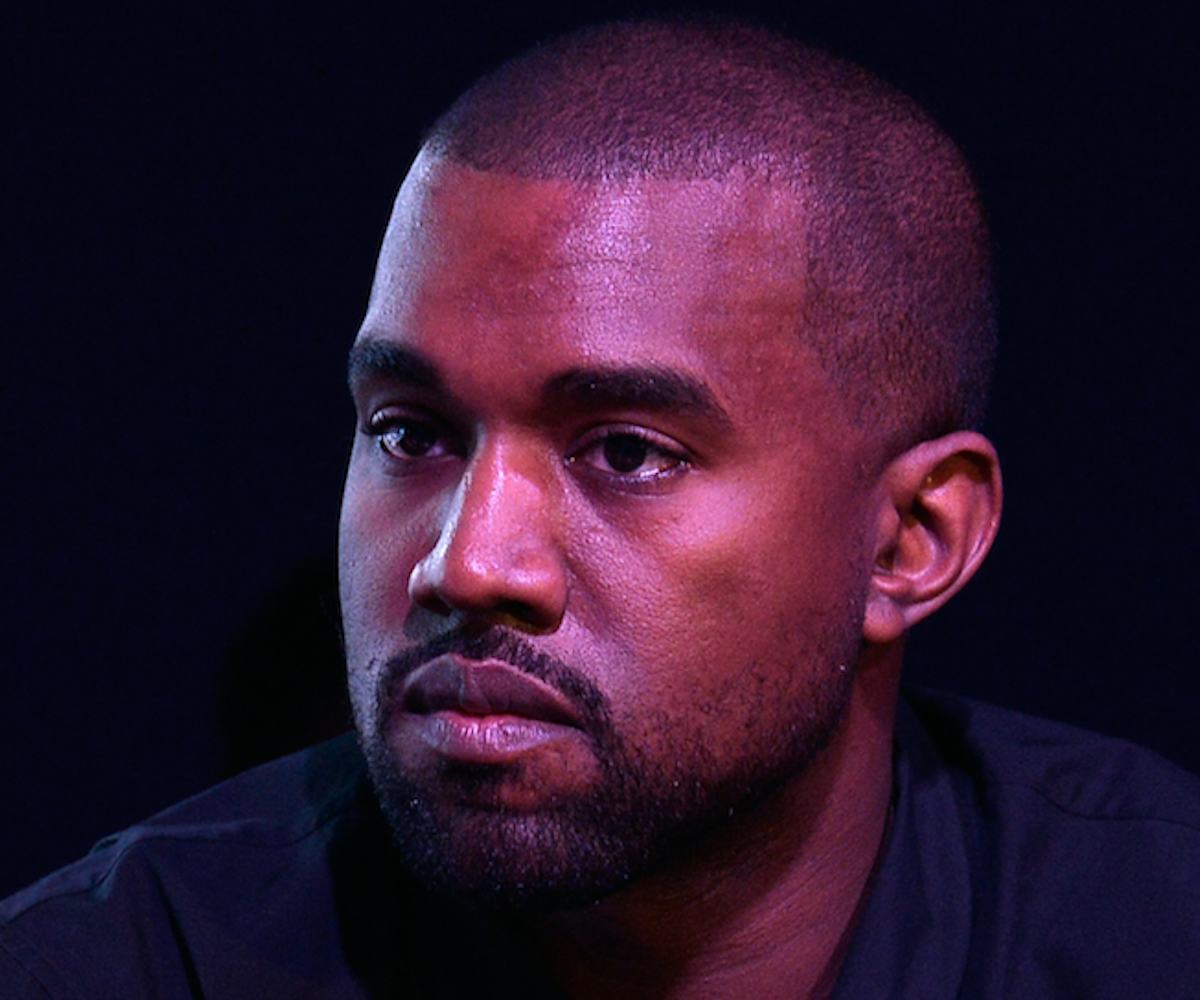 photo by Frazer Harrison / getty images
Kanye West Bought Rights To Whitney Houston's Viral Bathroom Photo
To use as Pusha T's new album cover
After a few weeks of quiet time, presumably spent working on the many albums he has planned to release next month, Kanye West is back to his controversial ways.
West is now facing scrutiny for purchasing a photo of the late Whitney Houston's bathroom sink, crowded with beer cans, rolling papers, powder-coated spoons, and drug paraphernalia, to use as album art for Pusha T's album, DAYTONA, which is set to release tomorrow. According to an interview with radio personality Angie Martinez, West called Pusha at 1am last night to inform him that he was changing the album's artwork because he "wasn't feeling it." 
"The artwork, it was pictures that we all agreed on," Pusha told Martinez of the original artwork. "So, he picked this photographer, I was like, 'Yo, these are fresh,' we picked all of these pictures out and he did a little edit to it of how he wanted the actual grading of the picture to look." Yesterday, that all changed, though, with West's phone call. He adds that West called him from a number that didn't show caller ID and said that the new artwork cost $85,000. It was later revealed that the rights to Houston's bathroom photo cost that amount. West, according to Pusha, paid for them out of his own pocket.
The viral photo was originally published in 2006 but has been edited for the album cover.
Considering that West will be producing albums for Teyana Taylor, Nas, himself, Kid Cudi, and others, who knows what controversial artwork we can expect next.