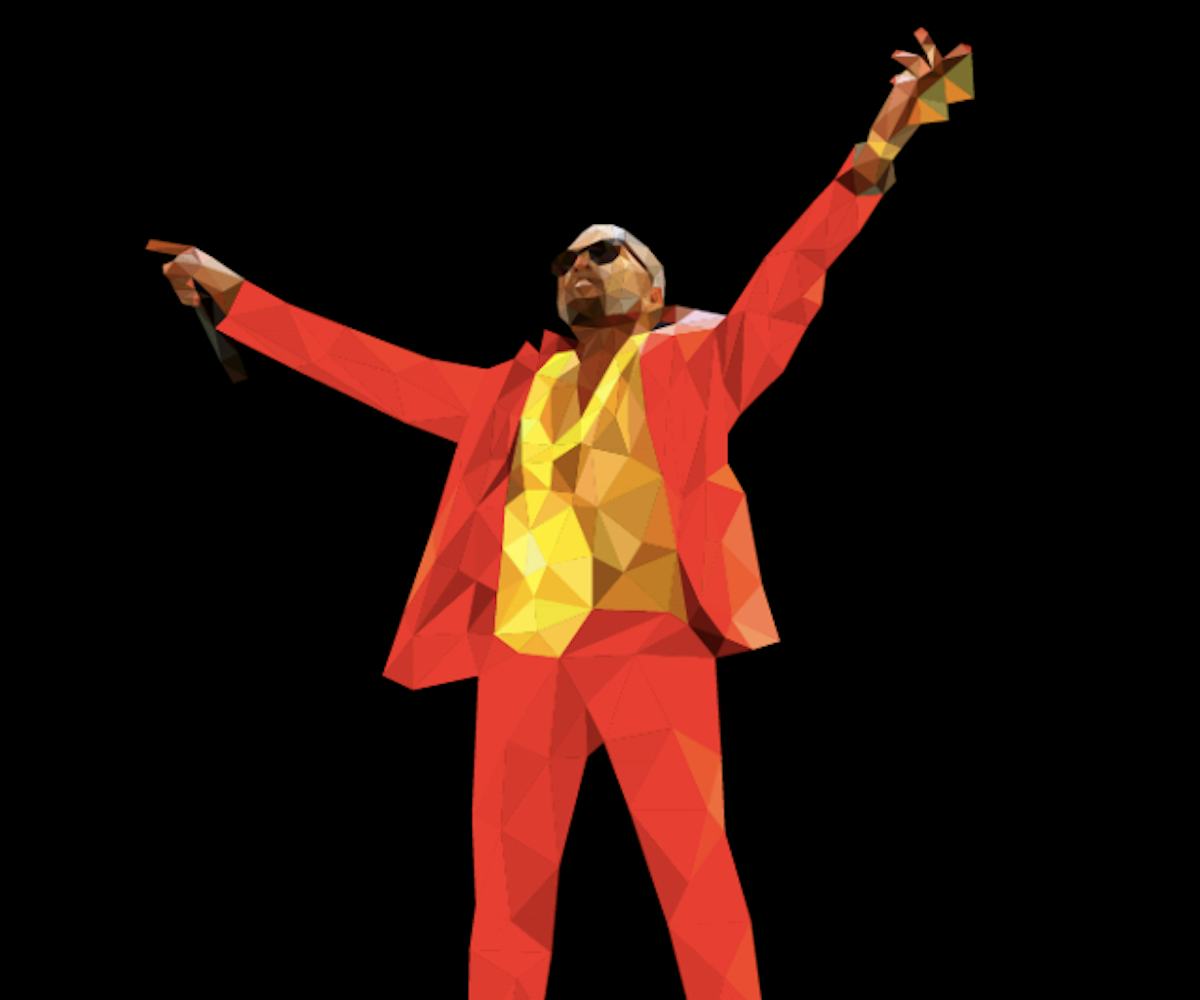 image courtesy of pxlfcty/Wonder Shuttle
the collected wisdom of kanye west is now free
"the world according to kanye" is this season's must-download beach read
At long last, people with the vision and courage to create a book consisting of Kanye West's greatest, most inspiring, and least rational quotes have done what always needed doing. Why did it take so long?
As Hypebeast reports, creative branding agencies Wonder Shuttle and pxlfctry have teamed up to create The World According to Kanye, a slim e-book that not only presents the best words to have come out of Yeezy's highly active mouth, but visualizes some of those bon mots with helpful illustrations. 
While the often-hilarious e-book made it to digital press without West's permission or assistance, the The World According to Kanye doesn't exist just to lampoon the rapper/producer/designer/cultural nexus. As they write in their introduction:
Few people see Kanye beyond the cringeworthy caricature that the media presents him as—despicable, crazy, impulsive, arrogant, and narcissistic.
Yet Kanye is also inspiring, innovative, hardworking, insightful, and intelligent. He's also, at times, surprisingly level-headed and self-aware.
Kanye represents the voice inside us that pushes us to go beyond.
Download The World According to Kanye right here, right now and decide for yourself if it's silly, inspiring, or both.
image courtesy of pxlfcty/Wonder Shuttle