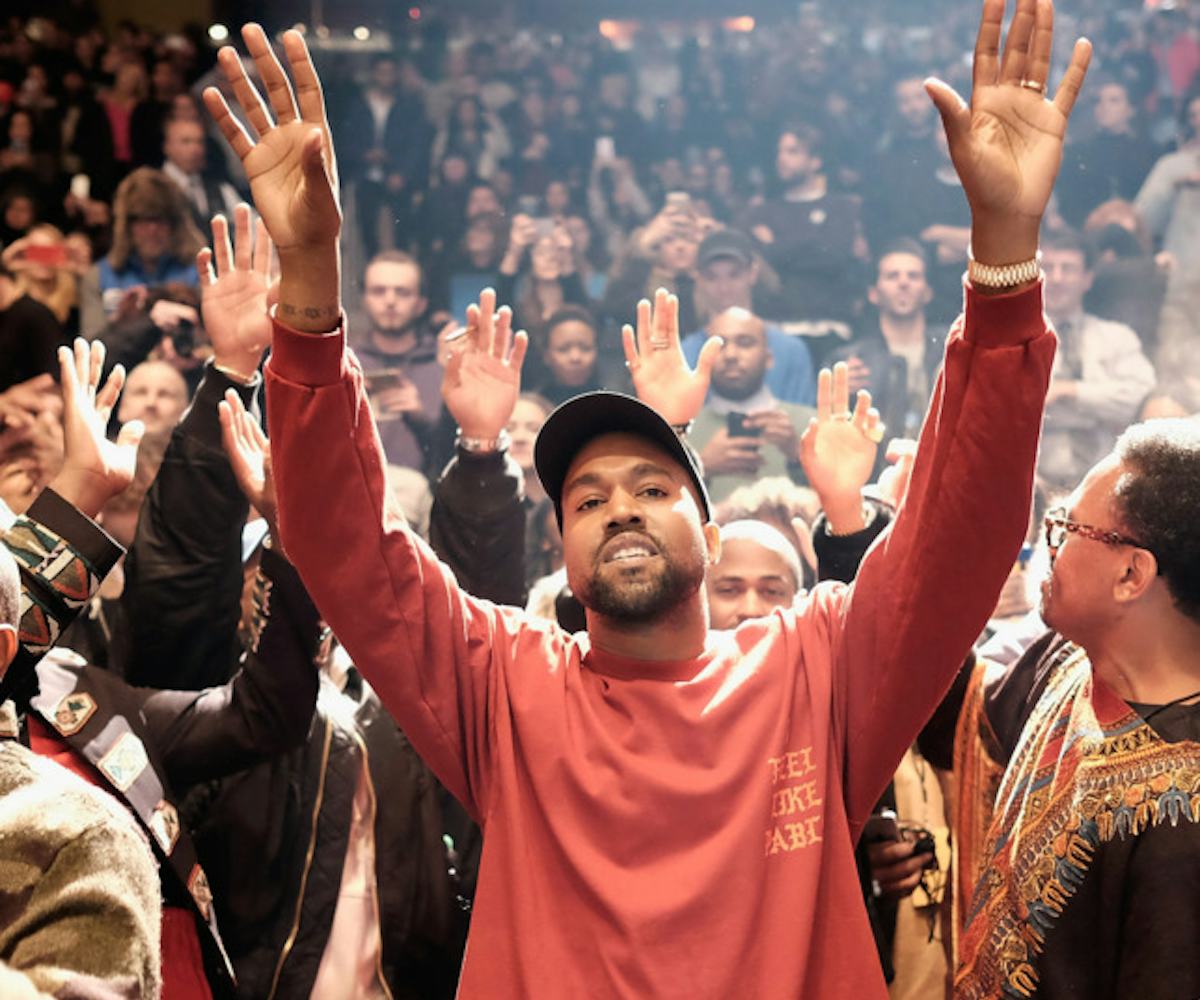 Photo via Dimitrios Kambouris
Kanye West Stopped a Fight Between Paparazzi The Only Way He Knows How
Not to be outdone by Pope Francis'srecent peacekeeping mission in Mexico, Kanye West has decided to show that he too, is one of our generation's greatest beacons of unity by resolving a dispute between photographers with nothing but a humble hug.
When dozens of paparazzi surrounded Yeezy at LAX, two cameramen came to blows while jockeying for a spot to snap him. Instead of walking away from the chaos or joining in (as he once rhymed, "So go and grab the reporters / So I can smash their recorders"), Kanye simply went up to one of the offenders and lovingly wrapped his arms around him, patted him on the back and told him "Don't do that! C'mon man, cut it out." With a few cheers from the crowd, Kanye proceeded to simply go on his way, presumably to resolve all of the other disputes he has either caused or contributed to.
Check out Kanye's lesson in nonviolence below.