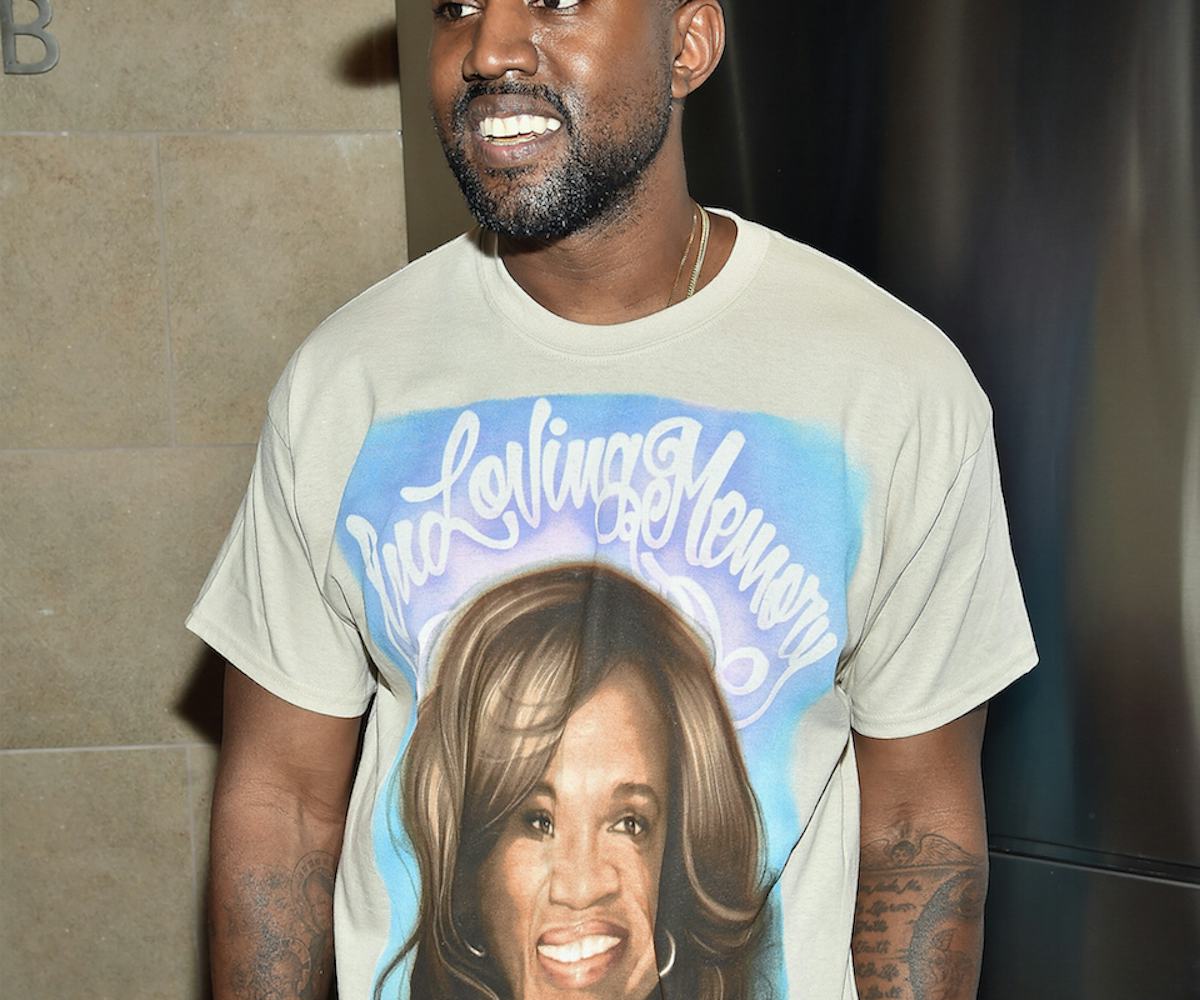 Photo by Dimitrios Kambouris/Getty Images
Kanye West Says He's Going To Release Three Albums A Year
And Six Yeezy Collections While He's At It
Kanye West has been busy since showing his Yeezy Season 3 collection in a huge, huge, huge spectable at Madison Square Garden during NYFW and releasing his latest album The Life of Pablo last month.
Between announcing the return of G.O.O.D. Fridays, his weekly giveaway of free new music, and making a trip to Ikea's design headquarters in Älmhult, Sweden which is cause for speculation that Ye and the Swedish furniture brand discussed a partnership over meatballs, Ye has been spending most of most of his time making headlines with his Schizophrenic Twitter account. His stream of consciousness Twitter rants have told us everything from how he feels about Will Ferrell, the Grammys, to starting beef with Deadmau5 over pirating music. All quality Yeezy.
Now, in the latest edition of "shit Kanye says on Twitter," how he plans to further disrupt the fashion and music industry by going "Mad Max" and releasing six fashion collections and three albums a year. 
Frankly, given that he still hasn't formally released The Life of Pablo and that he's historically averaging one album every three years like clockwork, the idea that hip-hop's resident perfectionist would allow himself to produce this much music in a 12-month span simply strains credulity (as does producing the hundreds of pre-weathered sweaters needed for six Yeezy collections in the same amount of time). Then again, straining credulity is what West is best at. 
Whatever, West has already revealed in a previous Twitter rant that we could expect his next album, Turbo Grafx 16 this summer, which would bring him two thirds of the way there. Also note that if he keeps his word, it means he's going to be spending a lot more time in the studio...and less on Twitter.