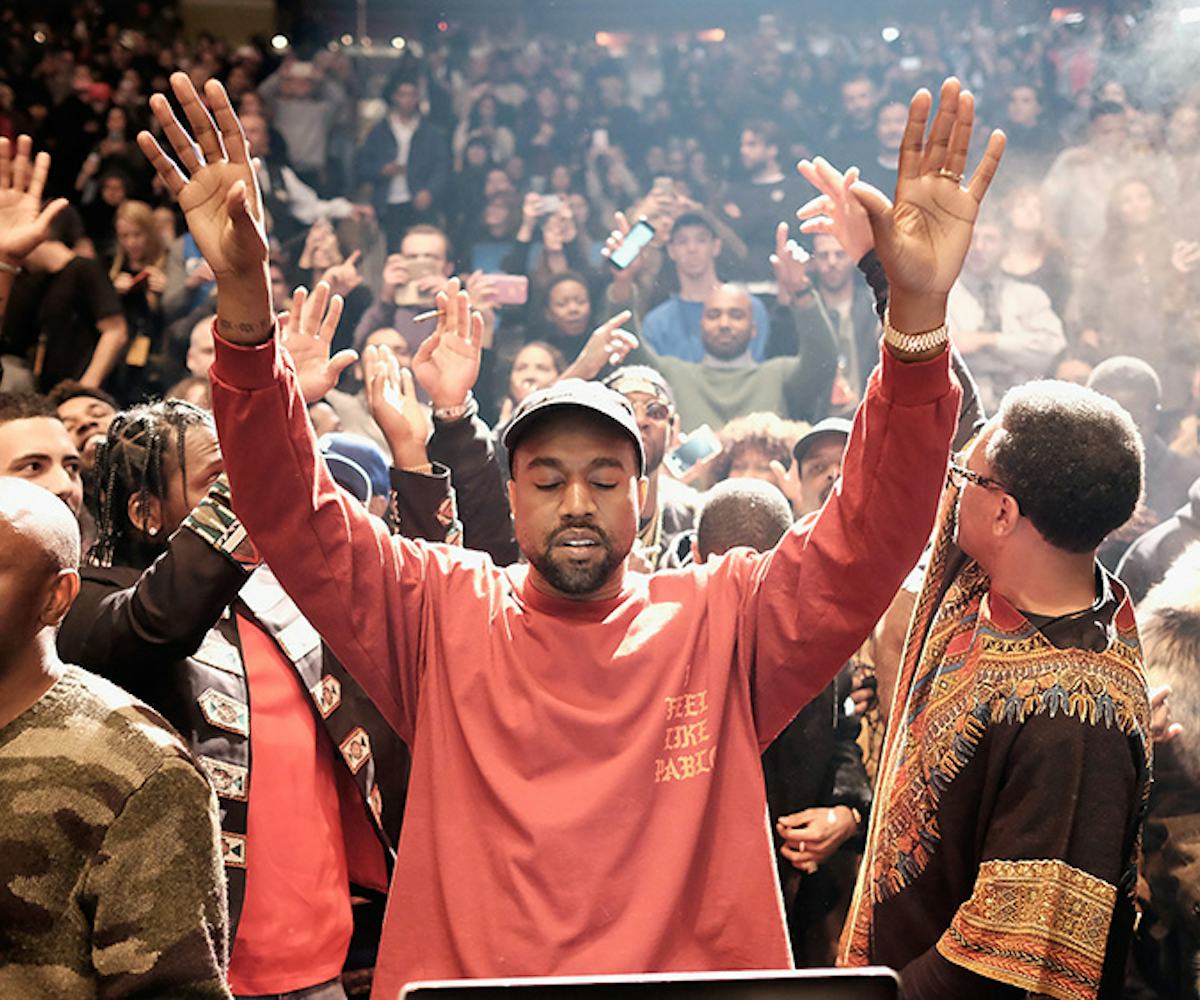 Photo by Dimitrios Kambouris/Getty Images.
Kanye West Just Released A New Song For Easter
This Easter, Kanye West is in the giving mood, releasing a new two-minute alternate version of "Ultralight Beam," the opening track of his latest album, The Life of Pablo. This afternoon he tweeted out "Ultralight Prayer"—a shorter, wholly devotional take on the original song.
Just like the original, the track is backed by a gospel choir and a sermon, featuring both Kirk Franklin and Kelly Price. The sermon is motivational, but also inherently religious, with a reference to Jesus' crucifixion. With a call for faith, the song reaches a climax of harmonizing vocals. But as it progresses, sermon takes on a more political tone as it points towards the issue of police brutality: "They're killing our babies in the streets." With the gospels repeating their cries for salvation, it's evident that this version of the song is, at its core, remarkably religious and moving.
The most interesting thing about this alternate version of the song though, is its lack of both Change the Rapper and Kanye himself, placing the entire focus on the sermon. It seems that this release is a definite shift away from Ye's "I Am A God" attitude. Maybe it's just Easter, or maybe Kanye has experienced an enlightening. Either way, it's provided us with a new, soulful track to enjoy this Sunday.