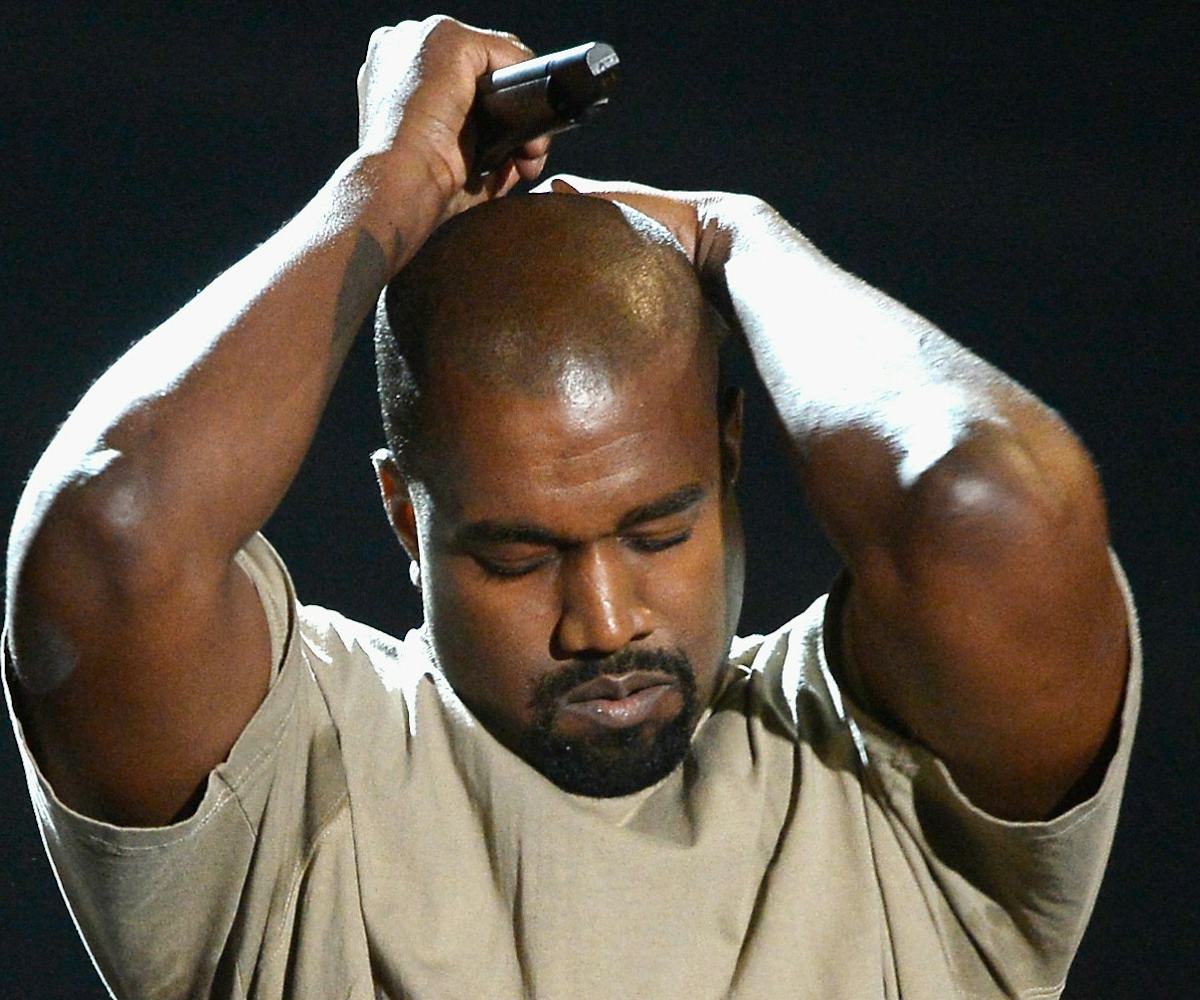 Photo by Kevork Djansezian/Getty Images
Kanye's "Exploitative" Use Of Whitney Houston's Bathroom Photo Sparks Backlash
"Black women can't even get respect in fucking death"
As reported yesterday, Kanye West bought the rights to a photo of the late Whitney Houston's bathroom. However, his use of an edited version of the photo for Pusha T's DAYTONA album art has sparked intense backlash, with many calling the move "disrespectful" and "exploitative."
The photo, which was originally published after the legendary singer's untimely death in 2012, shows Houston's bathroom sink in disarray—cluttered with drug paraphernalia, cigarette cartons, and beer cans. Houston faced a great amount of public scrutiny because of her lengthy battle with addiction, so West's seemingly-trite use of a photo that encapsulated her struggle read as extremely insensitive to many. There is also speculation that the album art could serve as a nod to Pusha T's persona as a prolific "cocaine rapper."
"To disrespect a titan like Whitney Houston, to reduce her legacy to a single image of a place and time in her life, is EXACTLY what Kanye seems to complain that the media does to him all the time," one viral commenter noted. "Indeed, the irony." Another asked why West would choose to "exploit Whitney Houston's struggles 4 his own personal gain," especially given his own opiate addiction. 
"Why doesn't he post a picture of his own drug stash?" they continued. "What he's doing isn't 'edgy' or 'artsy'; it's exploitative, wrong & disrespectful."
It also appears that West's decision to use the photo in question was a last-minute decision. In an interview with radio host Angie Martinez, Pusha T said West called him the night before because he "wasn't feeling" DAYTONA's original album art. Pusha also claimed that the new art cost $85,000 and that West paid the sum out of pocket.
West has yet to respond to the backlash.