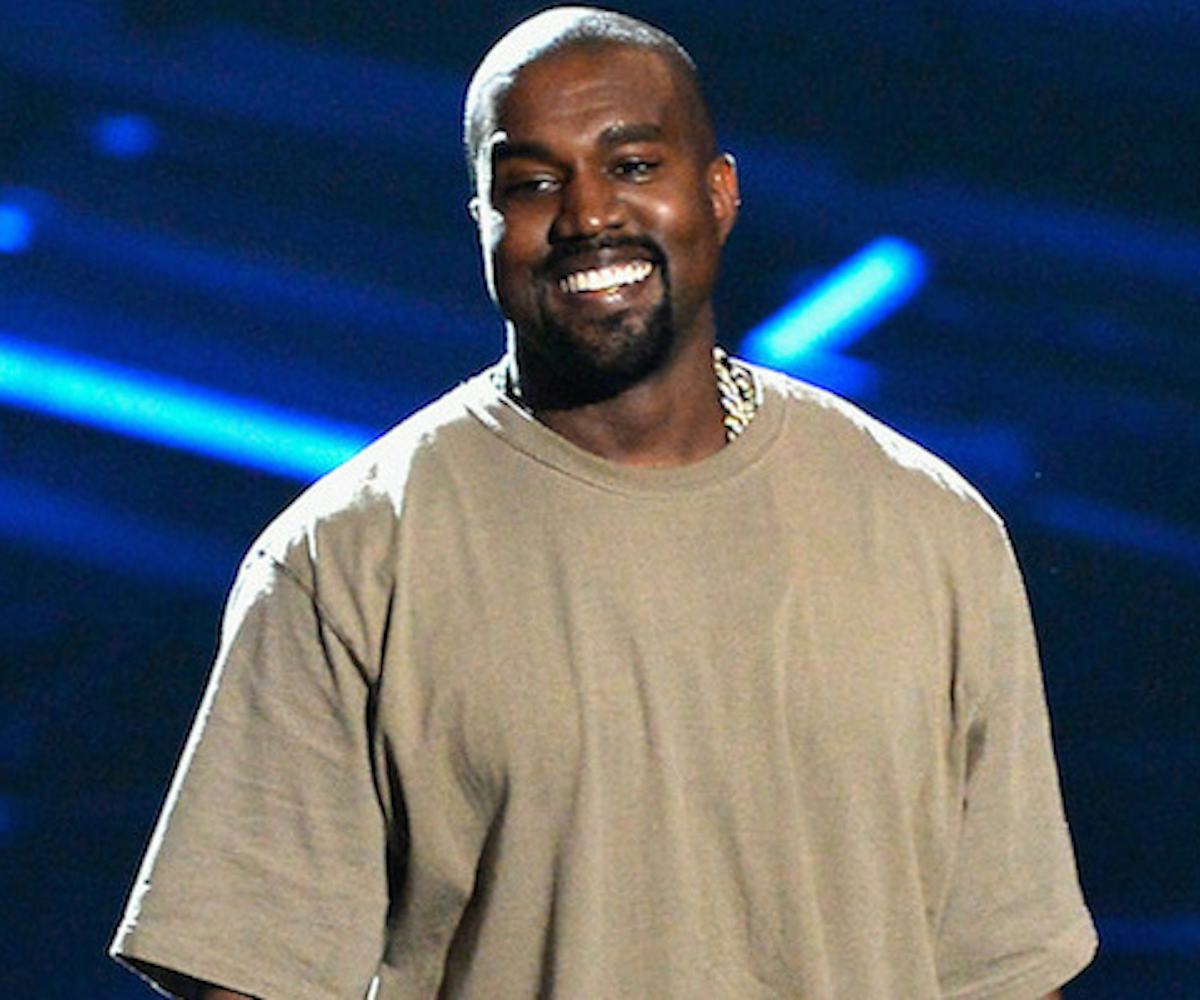 Photo by Kevork Djansezian/Getty Images
Kanye West Accused Of Copying An Artist For His NSFW Yeezy Campaign
"Another day, another Kanye rip"
Kanye West is coming under fire yet again. This time, it's thanks to an accusation that he's ripped off (yet another) artist for his latest Yeezy campaign.
Last week, West took to Twitter to debut his NSFW Supermoon collection. Following the release, there was a lot of buzz surrounding the campaign's nude models, particularly a Kim Kardashian look-a-like (adult film star Lela Star). This latest Yeezy campaign was photographed by Eli Linnetz, who also shot West's "Fade" video, and, in addition to Star, featured Clermont twins and designer Sami Miro. 
However, the controversy didn't stop there. On Sunday, @DietPrada, the cult Instagram account dedicated to calling out fashion copycats, pointed out some striking similarities between Kanye's campaign and work by artist Rita Minissi.
"It's pretty messed up when you consider the original work by Rita Minissi explores identity and was inspired by dealing with personal trauma and a resulting desire to reconnect with her own body," @DietPrada noted. "Will Kanye own up to it this time, or will he be blaming others like he did with the Tony Spackman sketch not so long ago? Lol."
Earlier this year, Spackman, former Nike designer, accused West of stealing a 10-year-old sketch he did for the athletic brand. Following the backlash, West took to his Twitter to apologize to Spackman, stating that a new hire, who he later fired, presented it as their own work.
As for this latest accusation, neither West nor Minissi has commented.