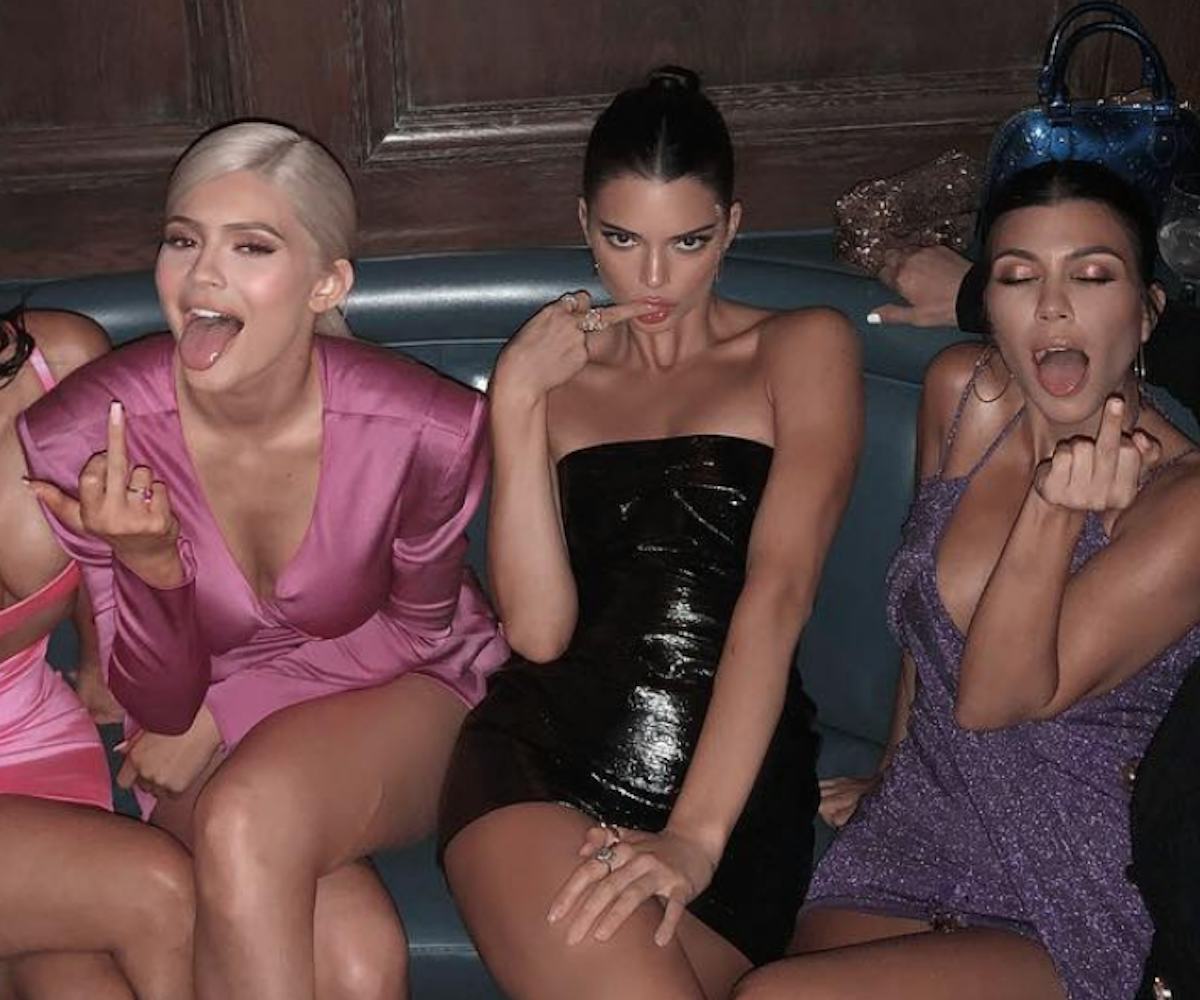 Photo Via @KimKardashian Instagram.
This Is How The Kardashian-Jenners Reacted To Kanye West's "Would Smash" Lyric
Last weekend, Kanye West released a track called "XTCY," in which he claims that he "would smash" Kim Kardashian's four sisters. And while "Ew" seemed to be the general online consensus, the Kardashian-Jenners were reportedly unfazed by Kanye's blunt declaration.
According to People, Khloé Kardashian, Kourtney Kardashian, Kylie Jenner, and Kendall Jenner haven't indicated in any way that they're upset about the verse. The source also added that "at this point, nobody in the family is surprised by anything the rapper says or does."
However, the insider did note that Kanye goes over most of his lyrics with Kim, so "it's unlikely that her siblings wouldn't have known about the explicit lyrics in advance."
But what does momager Kris Jenner think? Well, she also opted to keep any distaste she may have for the song totally private. While speaking on an Australian radio show earlier this week, Kris answered a question about the lyric with a lighthearted, "I have earmuffs on right now. I did not know. I just walk around with my hands over my ears. Earmuffs, earmuffs!" And, honestly, who would blame her?