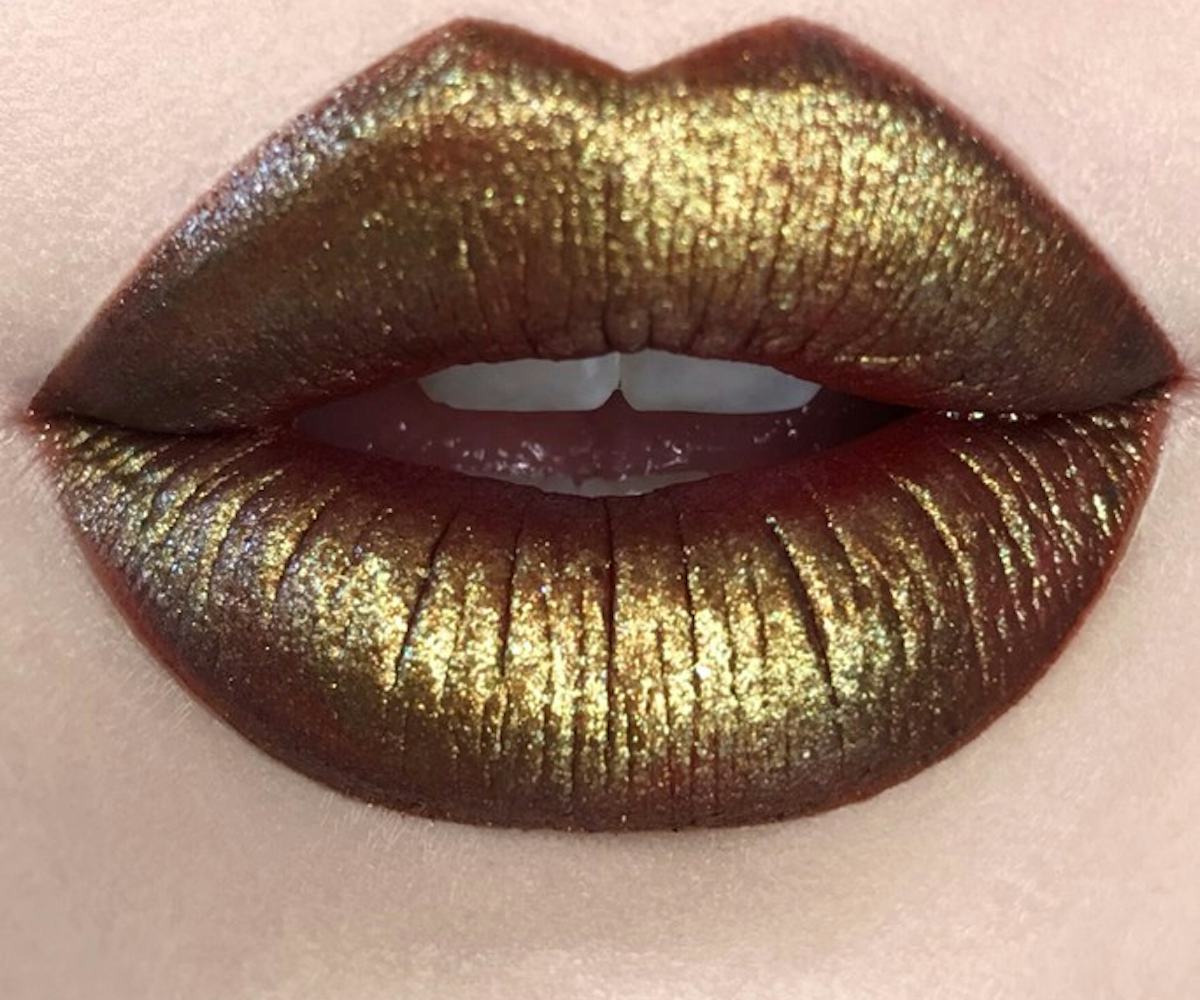 Photo courtesy of Kat Von D
Kat Von D's Limited Edition Glitter Lipstick Is Here And It's Perfect
October is here, which means that Kat Von D is back to bless us with yet another Everlasting Flash event on Sephora.com. This time around, she's celebrating the recent launch of her soon-to-be-cult favorite Everlasting Glimmer Veil collection the best way she can: by launching a totally new (and totally magical) limited-edition shade.
For a one-time only sale, she's giving us access to Super Sonic, a dual-toned shade she dreamed up specifically for this monthly event. This universally flattering shade has a pumpkin orange base with a blue-green glimmer. In our eyes, it's a must-have for the upcoming fall and winter seasons. Hello, rounds of holiday parties that'll be here before we know it.
Photo courtesy of Kat Von D
If you haven't already gotten the chance to play with some of Everlasting Glimmer Veils yet, here's what you ned to know: The formula doesn't lack in sparkle, yet it's never gritty, dries down flat, and lasts for hours upon hours. What more can we ask for from a glitter lip?
Super Sonic has literally just launched on Sephora.com and will be available for the next 48 hours only (or while supplies last). We suggest acting fast, as we don't expect it to stay in stock for too long.