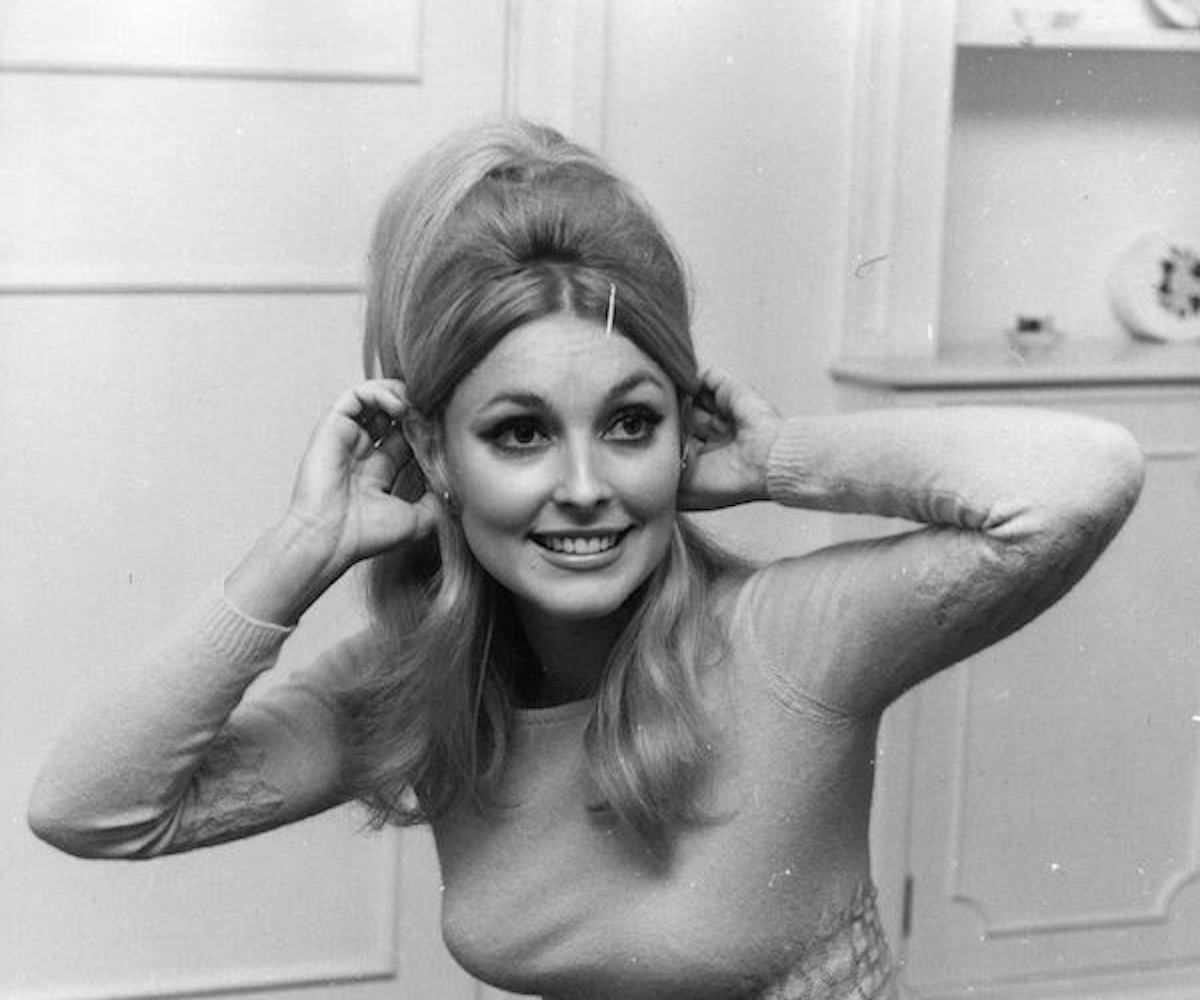 Photo via Keystone / Getty Images
Kate Bosworth To Play Sharon Tate In New Biopic Celebrating The Late Celeb's Life
Celebrating the multi-faceted woman she really was
When most people think of Sharon Tate, they don't necessarily remember the fact that she was one of the most famous and promising young actresses in the world during the 1960s. Rather, they think of her grisly murder at the hands of the Manson family, whose infamy still commands headlines. It's hardly surprising—our public consciousness tends to make women minor characters in the story of their own lives all the time. But, Kate Bosworth and her husband are set to reverse the script in a new biopic that aims to highlight the late starlet's life, career, and relationships—not her death and those who cut it too short.
The unnamed film will be adapted from the Greg King book Sharon Tate and the Manson Murders, will be directed by Bosworth's husband, Michael Polish, and produced by Nick Phillips. Bosworth herself will play the leading role and will make Tate the star of her own story, which has never really been told. This was acknowledged recently by Phillips, who in an interview with Deadline said: "There has been so much said and written about all of the other players in this story, but no one has ever truly done justice to the life of its most tragic player." Indeed, some may remember her for her leading role in Valley of the Dolls, or know her as the wife of Roman Polanski, but most only know her as an actress who was killed. Few know the multi-faceted woman she really was: one who spoke fluent Italian, lived in six different countries, and loved the sitar. 
Although it's unclear when work on the film will begin, it certainly sounds like a passion project for Bosworth, who said, "I know he [Polish] will bring true beauty and grace to Sharon's story." Tate's family continues to work on behalf of the victims of the Manson family murders, fighting to ensure the victims' lives are never forgotten. Certainly, it's time for Tate to take center stage one more time.