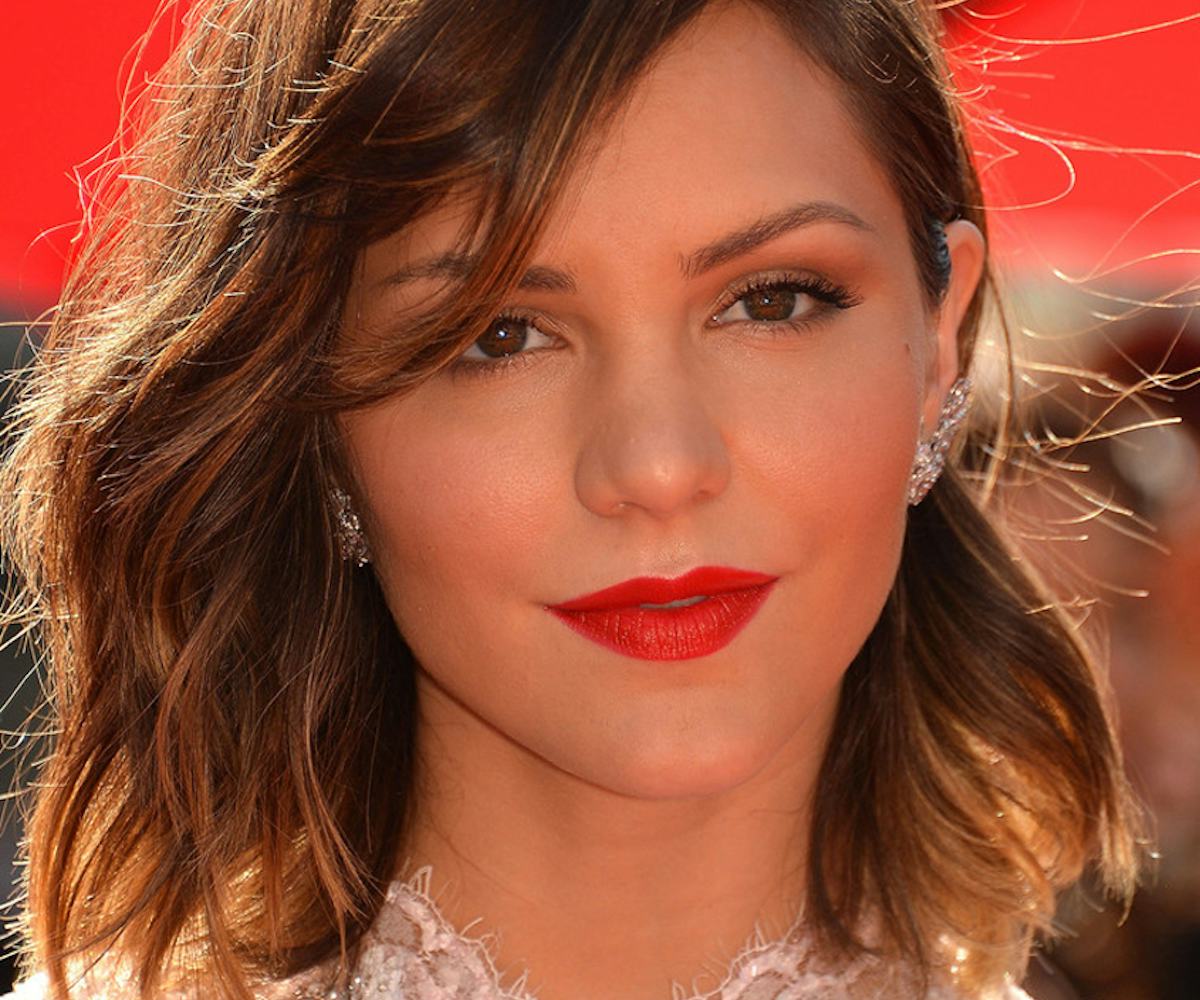 beauty queen: katharine mcphee
This might sound like a hyperbole, but I'm totally serious when I say that Katharine McPhee might be rocking the most perfect red lip in the history of humankind. Yes, the old Hollywood glamour look is a flattering one, but the singer-songwriter-actress' look for the Creative Arts Emmys this year (they happen a week before the actual Emmys and typically deal with the more technical categories) was simple stunning.
Why? A big part of it is the fact that everything else is kept simple (but not totally bare--you'll notice that there's a bit of shimmer on her lids and her skin is flawless), but of course it's all about finding the perfect red lipstick. Every skin tone is different--so yes, it might required a trip to Sephora and a lot of testing and blotting before you find the one--but if you want the easy route, here's how to get McPhee's look with a looks-good-on-everyone option:
SKIN IT: Smashbox Liquid Halo HD Foundation - $42
You know that moment in movies where it's like "aaah!" and a light shines down from the heavens? That's basically what this does to your face--covers up any blemishes while giving it a not-too-obvious glow.
SHIMMER IT: Laura Mercier Metallic Creme Eye Colour in Gold - $23
Skip the fancy brushes and just dab this sparkly cream shadow all over your eyelid. It's subtle, but gives your eyes a more finished look.
RED IT: Lipstick Queen Velvet Rope in Brat Pack - $50
The price tag might be a bit scary, but trust me when I say that this new Lipstick Queen tube is worth it. Poppy King spent years coming up with the ultimate formula--you literally give your lips one swipe and you get this not-thick, not-drying opaque layer of flattering-on-everyone red. The minty smell and super glamorous gold packaging is just a bonus.