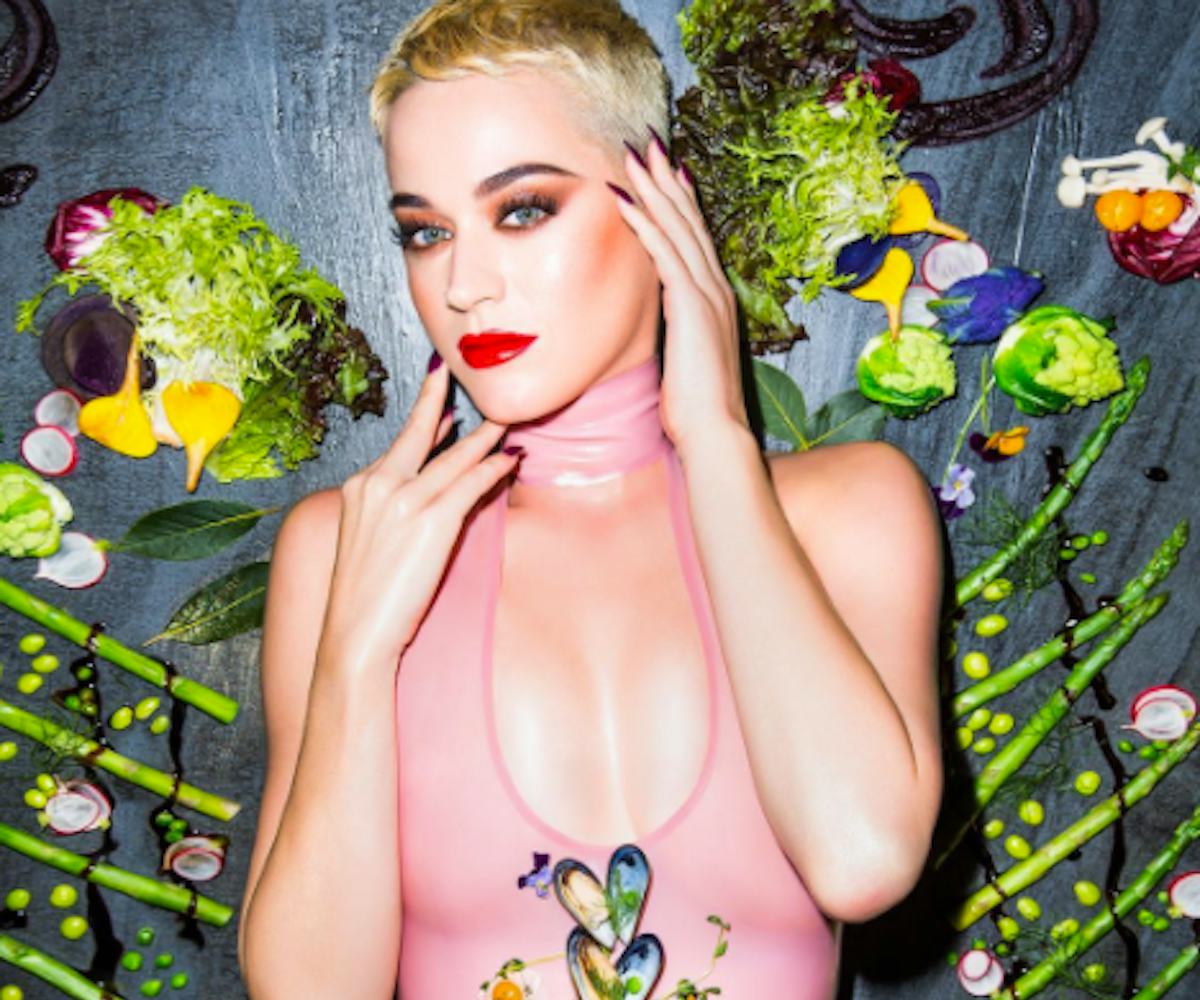 Photo via @katyperry/Instagram
Katy Perry Made A Strange Comment About Her Hair And Barack Obama
You would think that Katy Perry would be trying to lay low after the backlash surrounding "Bon Appétit," but it seems like the singer is having a hard time steering clear of controversy lately.  
In a new video that was recorded by Perry, the pop star makes a bizarre comment about Barack Obama that has left many people confused. "Aww, someone says, 'I miss your old black hair,'" she says in the clip. "Oh really, do you miss Obama as well? Okay, times have changed. Bye, see you guys later!"
It's a nonsensical analogy, but Perry seems to think it's hilarious because she bursts into giggles in the back of the van. While Perry always publicly supported Obama and performed at a campaign rally when he ran for POTUS in 2012, it's hard not to wonder what it is that she's trying to say here.
Perry is a pretty political person. She fully supported Hillary Clinton every step of the way during her presidential campaign, openly vocalizes issues pertaining to women's rights and the LGBTQIA+ community, and claims to be making, what she describes as, "purposeful pop" music. So that makes it all the more confusing that she would make a flippant, poorly thought-out political comment relating to her hair.
Feel free to dissect the clip yourself and read some of the reactions, below.