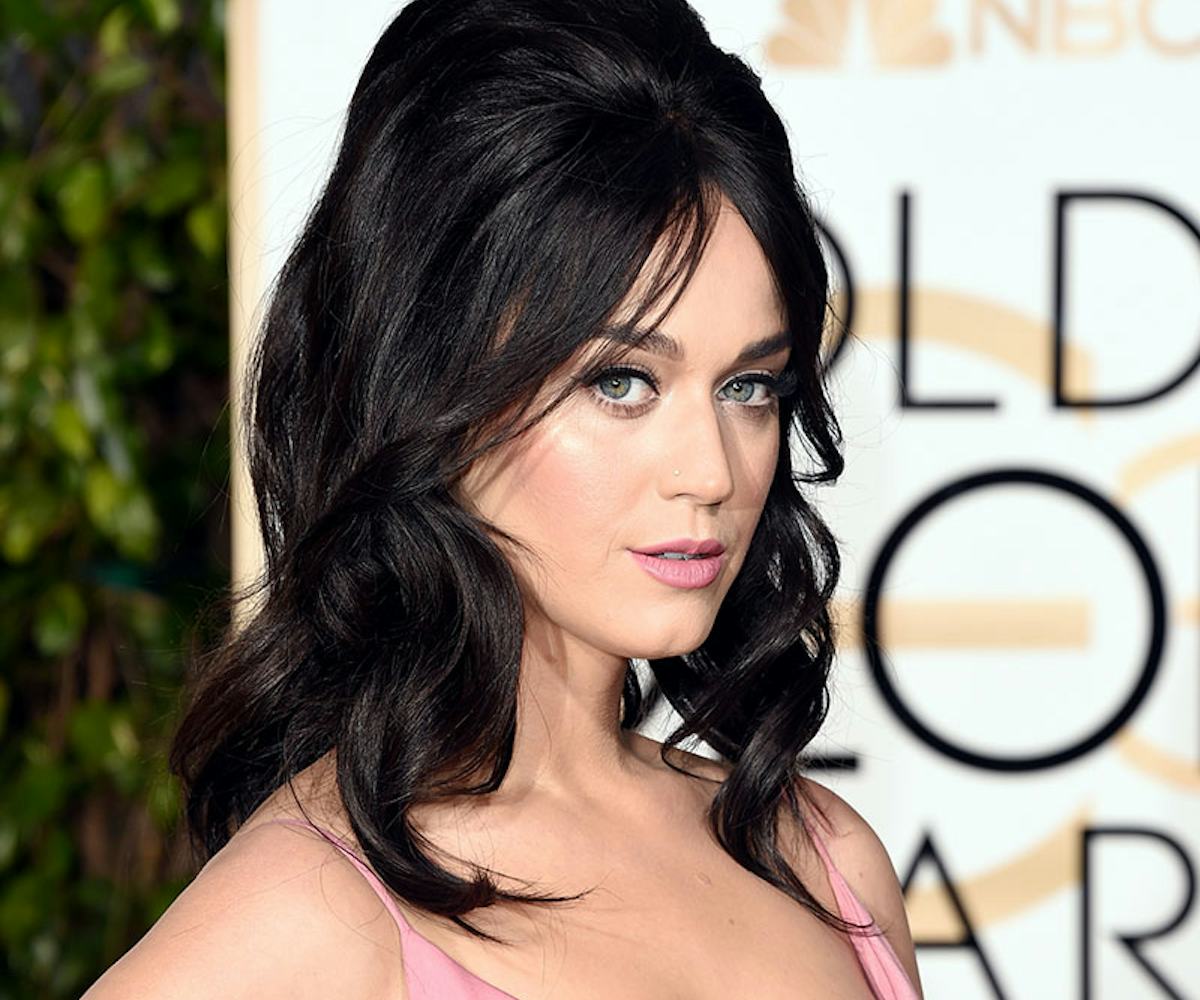 Photo: Jason Merritt/Getty Images.
Katy Perry Wore A Bumpit To The Golden Globes
The higher the hair, the closer to God. And tonight, Katy Perry's is grazing the pearly gates. 
When Katy Perry arrived at the Golden Globes red carpet, many wondered what secrets she was hiding in that hair of hers. (It's why it's so big, right Mean Girls?) Is that a…Bumpit?
"I have a Bumpit in here," Perry confirmed to a genuinely puzzled, non-Bumpit'd Jennifer Lawrence. "Yes, you do," the Joy star said, reaching to touch it. (It is very tall.) And just like that, Katy Perry went from Golden Globe newbie to Golden Globe viral star. Beautiful, bold, and bumped: That's how we like our red carpet hair.