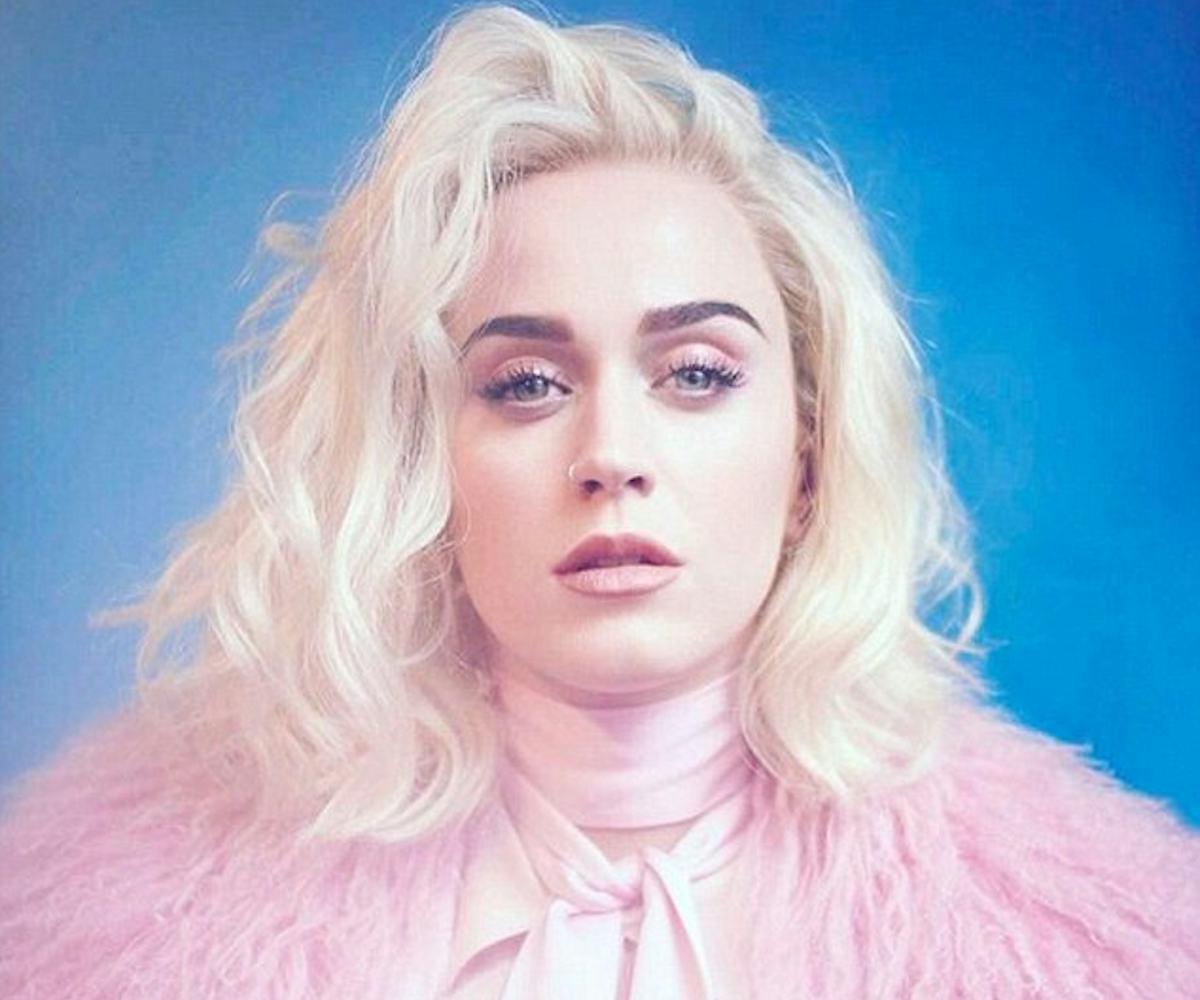 Katy Perry Won't Be "Chained To The Rhythm" Of Ignorance
She's calling out all you wasted zombies
It's been three long years since Katy Perry released some fresh material, but the drought is officially over. This week, she started teasing her lead single "Chained To The Rhythm," and now, it's finally here for us to consume in all of its pop glory. The '80s-influenced track is a slow burner that features up-and-coming sensation Skip Marley. The song initially makes you want to twirl around in circles in slow motion while a disco ball spins in the corner—that is until you pick up on what the pop star is actually communicating. 
On the surface, "Chained To The Rhythm" reads as a play on being addicted to dancing, but Perry is really sending a message about mental slavery. In the first verse, she sings about how we are all "trapped in our white picket fence" and have become too comfortable living in a bubble that makes us "happily numb." Luckily, Marley swoops in toward the end to uplight us with words of inspiration before it gets too dark and depressing.
Perry also released a lyric video for the song directed by Aya Tanimura. Still no official details about the forthcoming full-length album, but this feeds our appetite for the time being. We have a feeling that pop is about to get really political in 2017. 
Devour this bittersweet gem of a tune in the video, below.