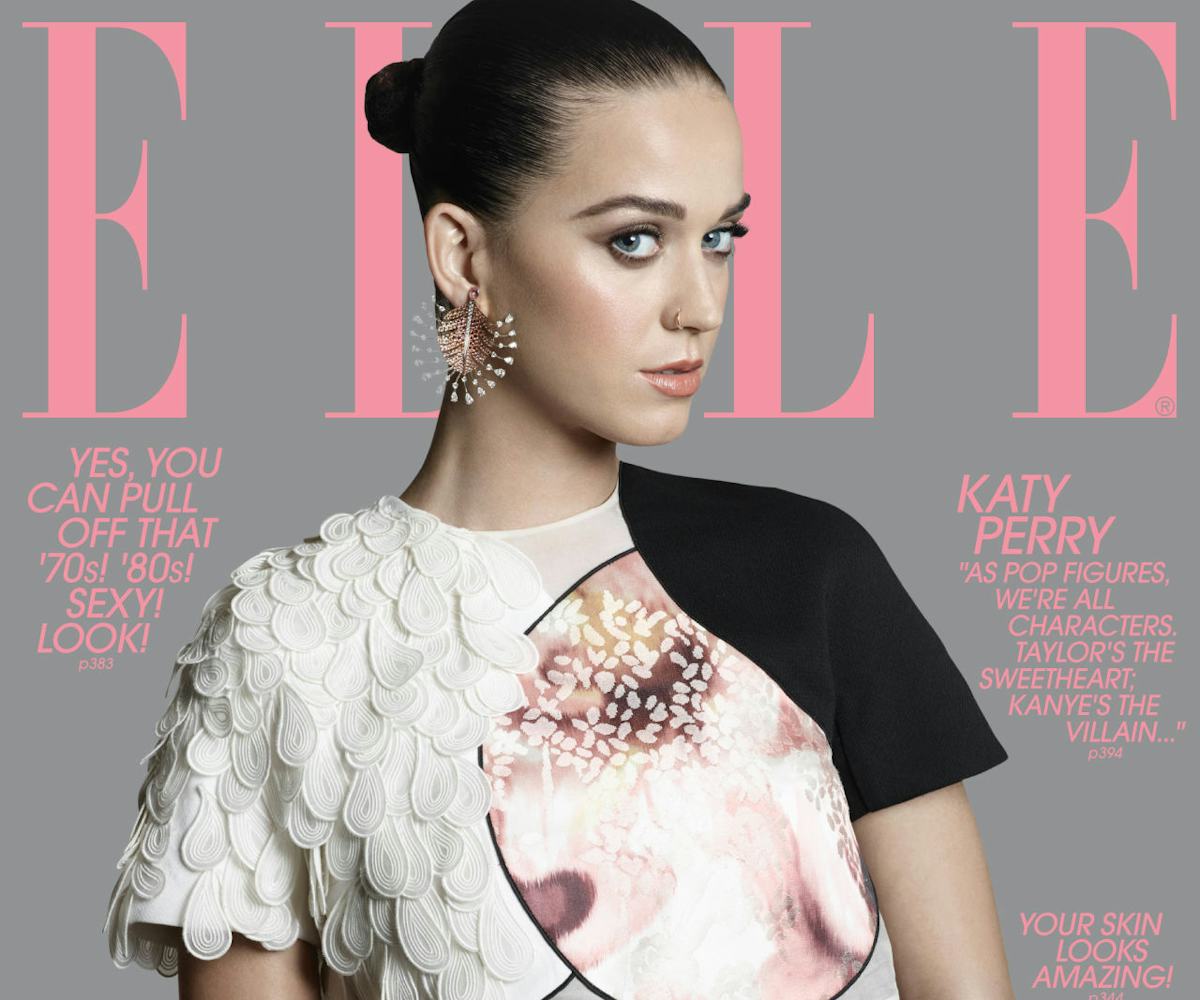 photo by michael thompson for elle
katy perry's on the march cover of elle
and tells a great story involving adele and a burrito
Super Bowl half-time star Katy Perry graces the March cover of ELLE this month. The glossy sent Amanda FitzSimons down under with Katy as she performs the Australian leg of her Prisma tour, and despite the fact that her waist-length ponytail is noticeably absent from the cover, we're happy to find the interview revealed a more candid side of the pop phenomenon than we're used to seeing. The singer talked working with the NFL, meditation, and her colleagues in the industry. But perhaps the best part of the interview was her recant of a unique moment she shared with Adele.
"Adele is so real and couldn't care less about the trappings of fame. She came to a show at the Hammersmith Apollo in England and stole my after-show burrito. She's like [heavy British accent], 'How the f*** did you get a burrito in England?'"
Sure—the singer is bewitching on the cover and ticks every box FitzSimons bestowed upon her ("an eloquent talker, intensely likable, a strategic thinker, a micromanaging businesswoman, smart, and unfiltered"), but we just can't get over the image of Adele running up to Katy Perry and stealing her burrito. And are there really no burritos in England? Gasp.
This cover is well-timed: Whether you loved it or felt weird about it, Katy's controversial halftime performance is still fresh in our minds. Seems like the singer is destined to be a talking point for a little bit longer. 
Check out more of Katy's interview in the March issue of ELLE on newsstands February 17th.