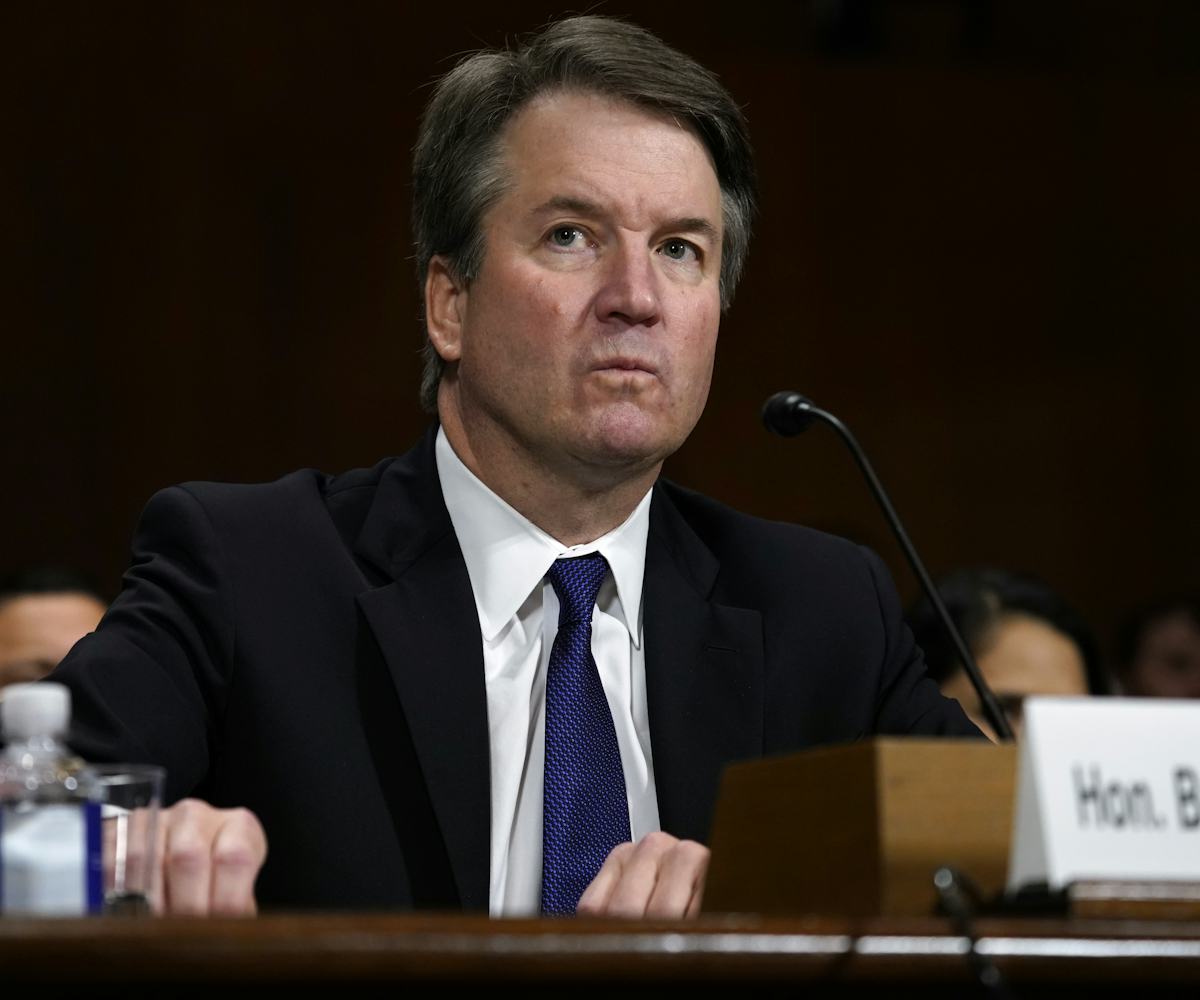 Photo by Andrew Harnik - Pool/Getty Images
Even The ABA Doesn't Want Brett Kavanaugh's Confirmation To Proceed
But Republicans don't care
Looks like Senate Republicans won't even listen to the American Bar Association because they want to rush Supreme Court nominee Brett Kavanaugh's confirmation through so badly.
On Thursday, ABA president Robert Carlson sent a letter addressed to the Senate Judiciary chairman, Senator Chuck Grassley, and ranking Democratic senator Dianne Feinstein. The letter, obtained byCNN, urged the Senate Judiciary Committee to halt Kavanaugh's consideration until FBI's investigation into the numerous sexual assault allegations against him has been completed. Carlson noted that he was making such a request "because of the ABA's respect for the rule of law and due process under law," and because Supreme Court appointments are "simply too important to rush to a vote."
Kavanaugh had previously been given the ABA's highest possible rating, a fact which was repeated several times throughout yesterday's hearings. But the act of proceeding without thoroughly examining the numerous allegations against the nominee would have lasting effects: "Deciding to proceed without conducting additional investigation would not only have a lasting impact on the Senate's reputation, but it will also negatively affect the great trust necessary for the American people to have in the Supreme Court," Carlson stated.
Carlson urged the Senate to continue to "follow the law and not politics," and argued that a "thorough FBI investigation will demonstrate its commitment to a Supreme Court that is above reproach." Apparently, though, the Senate is not intent on taking the ABA's request into consideration: Kavanaugh's hearing is still scheduled for today.
After Senate Democrats called for FBI investigation into the allegations, Republicans have staunchly rejected them. Only one of the three public allegations against Kavanaugh has been heard out.