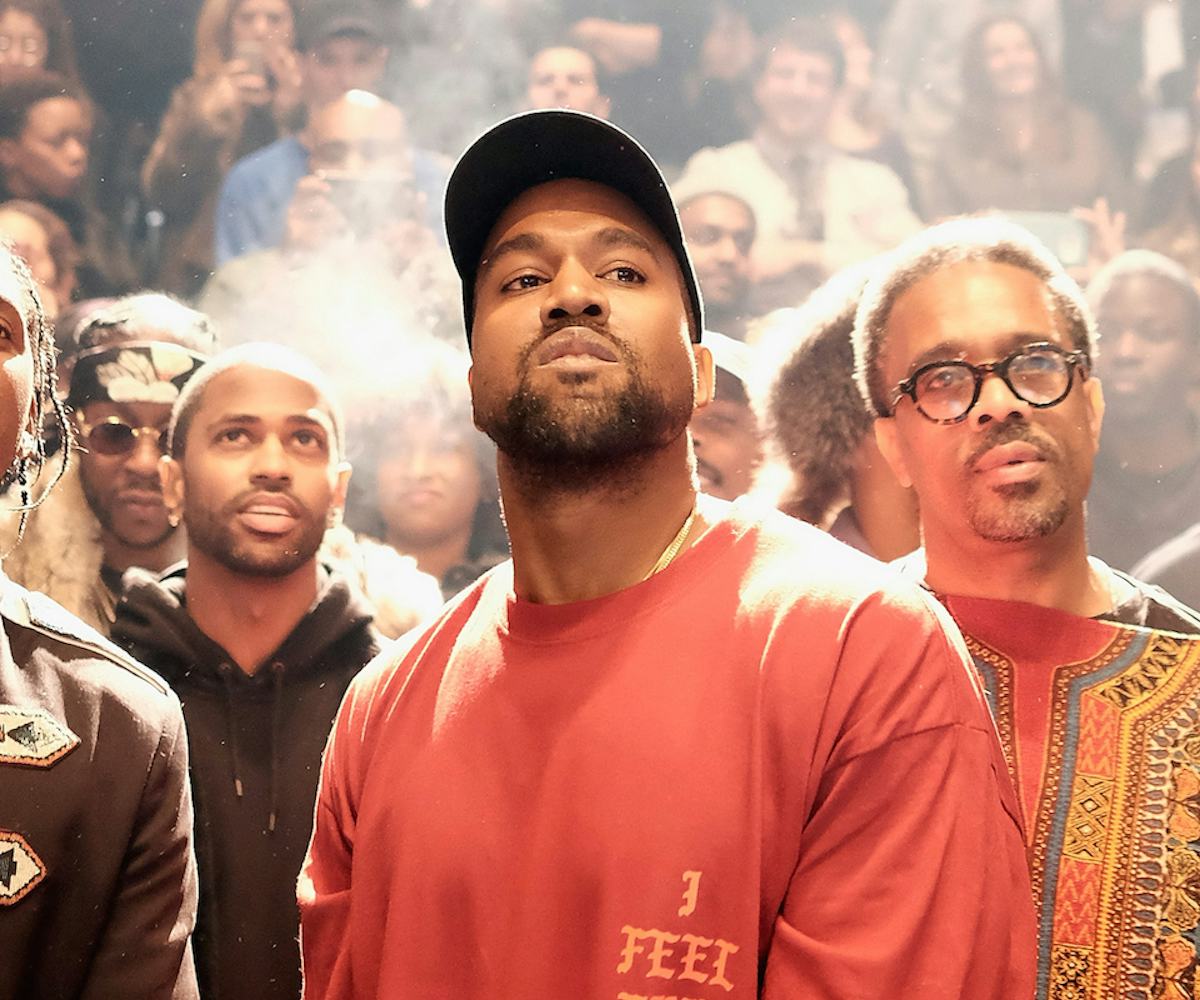 Photo Dimitrios Kambouris/Getty Images
Listen To Kanye West's Leaked 'TLOP' Track "Saint Pablo"
It addresses his "greatest shame"
First, it leaked. Then it came down. Now it's back up again. On the same day it was confirmed that Kanye West's once Tidal-only The Life of Pablo would indeed be coming to iTunes and other platforms, we all got a listen to Ye's fresh track "Saint Pablo."
Featuring a haunting vocal performance by Sampha, the track is slow, soulful, and confessional in tone. As West himself said about it on Twitter, "I wrote 'Saint Pablo' after admitting to my greatest shame my personal debt. But I'm not ashamed anymore." While, in our opinion, it's technically incorrect to call it "personal debt," it is true that West claimed that his companies have sustained upwards of $50 million in losses over recent years.
Also during one of those treasured moments of social media mania, Ye claimed that The Life of Pablo would never, ever, ever, ever appear on Apple Music, Spotify, or pretty much anything that wasn't Tidal. Billboard is now reporting, though, that West has quietly reversed this. As well, his label, Def Jam, is suggesting that there will be yet more versions of TLOP coming out fairly soon (West has been updating the album on a regular basis since its initial drop). It's not too much to expect that the actually quite profound "Saint Pablo" will be included in one of them.
Listen to "Saint Pablo" here.