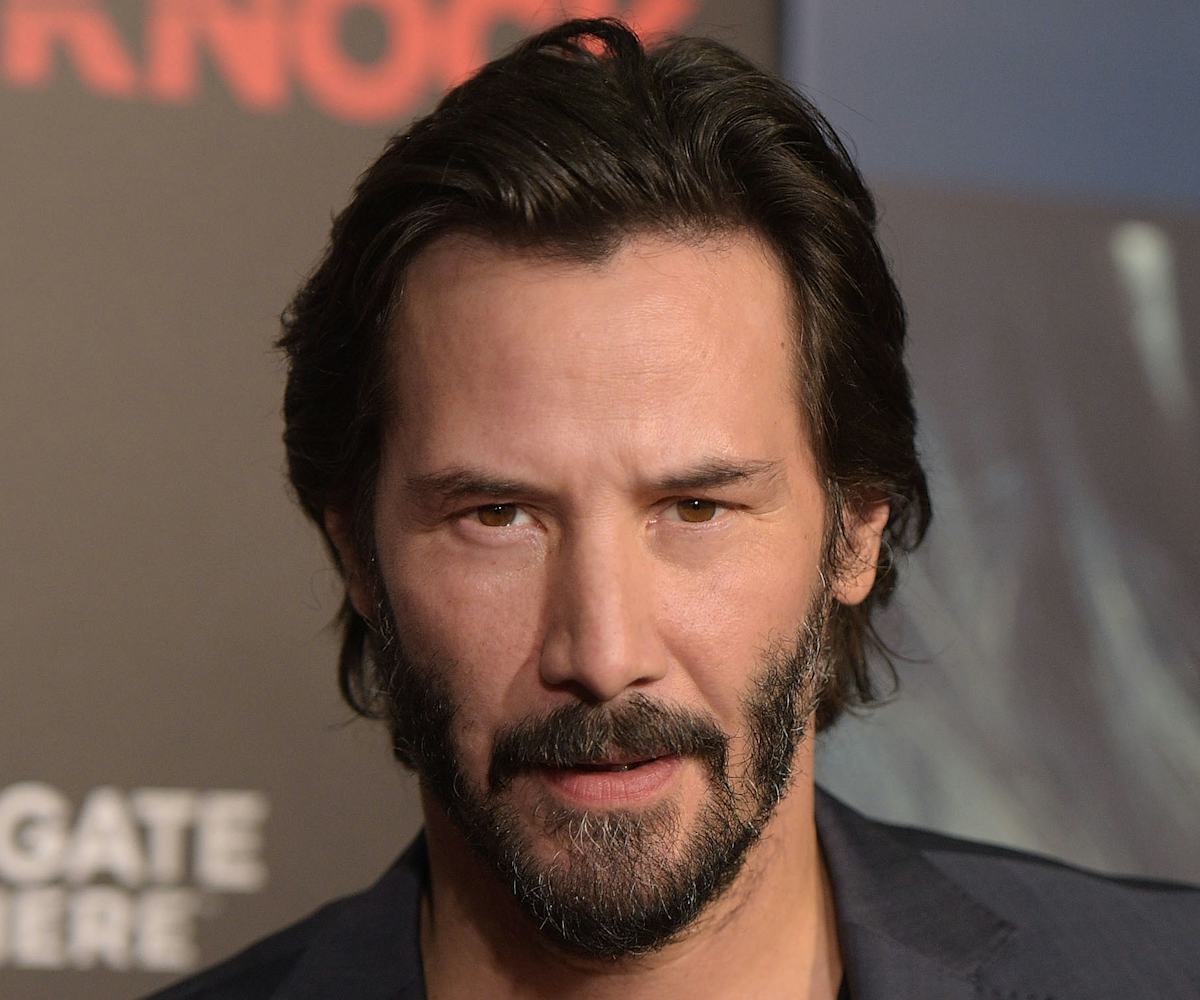 Photo By Jason Kempin/Getty Images.
Keanu Reeves Is The King Of Wedding Crashing
Is this related to 'Destination Wedding' or a new hobby?
Keanu Reeves is apparently an expert at crashing weddings.
According to HuffPost, Jarrod Camara and Leslie Walker were about to exchange vows at California's Dream Inn over the weekend when they spotted the actor at the hotel bar—a moment that obviously necessitated a photo.
"My brother went over and Keanu got right up and shook everyone's hands and then did that awesome pose for the picture," Jarrod's brother, Jordan, confirmed to the website. "He was just as calm and cool as you would think he'd be and he was happy to take a picture with them." Given Reeves' enthusiastic expression though, it wasn't long before the delightfully goofy picture landed on the front page of Reddit. 
However, this isn't the first time Reeves has been spotted dropping in on a stranger's wedding. Last week, another photo of him posing with a newlywed couple in NYC surfaced on Twitter—and it's just as funny.
No word yet on whether or not this is just a sneaky promotion for Destination Wedding, his new movie with maybe-wife of 25 years Winona Ryder. But until we hear otherwise, we'd like to believe that Reeves just has a knack for showing up at the right place, at the right time.