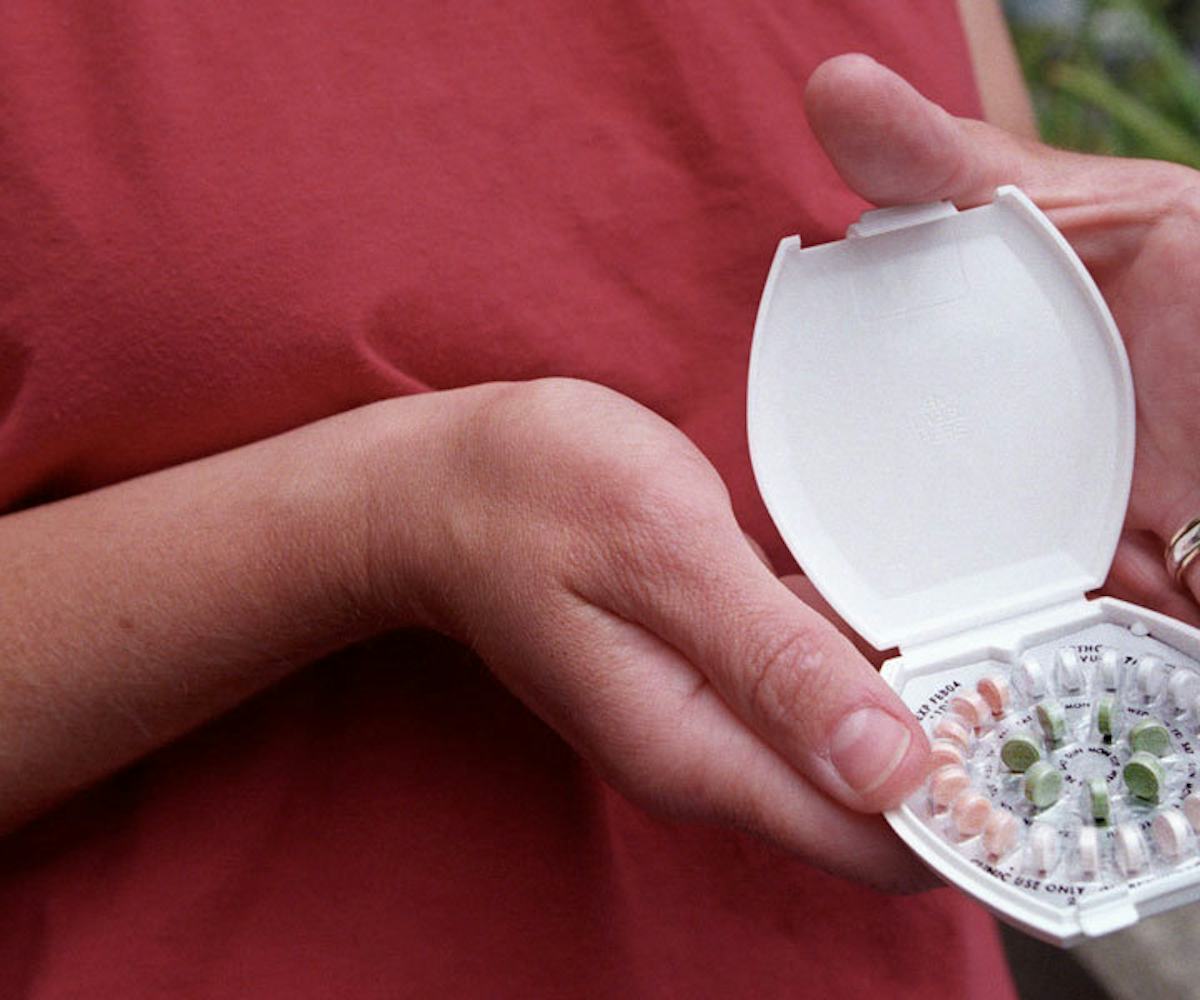 Photo by Tim Matsui/Getty Images.
This New Campaign Sends Trump The Bill For Your Birth Control
"Let's send him an invoice for his sexist policies, shall we"
Earlier this month, it was announced that the Trump administration is planning to roll back the federal mandate that requires employers to cover birth control in their health insurance plans. This is bad for many reasons and further proof of just how dangerous our current leader and his minions are. Now, the 62.4 million women who will be affected can seek a little bit of revenge, by way of a new campaign called Keep Birth Control Copay Free.
The initiative, basically, allows women to send our billionaire president the bill for their birth control. When you get to the website, you are directed to select what kind of birth control you use from a drop-down menu. Once chosen, it calculates how much, on average, it will cost you a year (prices range from $600 a year for oral contraceptives to $6,000 for sterilization surgery). Then, a button appears that allows you to send the bill to Trump and the Department of Health and Human Services. 
Campaign coordinator Amy Runyon-Harms told Refinery29 in a statement:
Women are tired of footing the bill for male politicians' attacks on essential reproductive health care. Together, we are pushing back against President Trump's dangerous political decision to reduce access to birth control and today we are sending him the bill. Copay-free birth control saves Americans at least $1.4 billion each year. And we figure, with Donald Trump's frequent proclamations that he's 'very rich,' he shouldn't have a problem absorbing the cost.
It may not seem like much in retrospect, but resistance of any kind feels good at this point. #SendTrumpTheBill here.