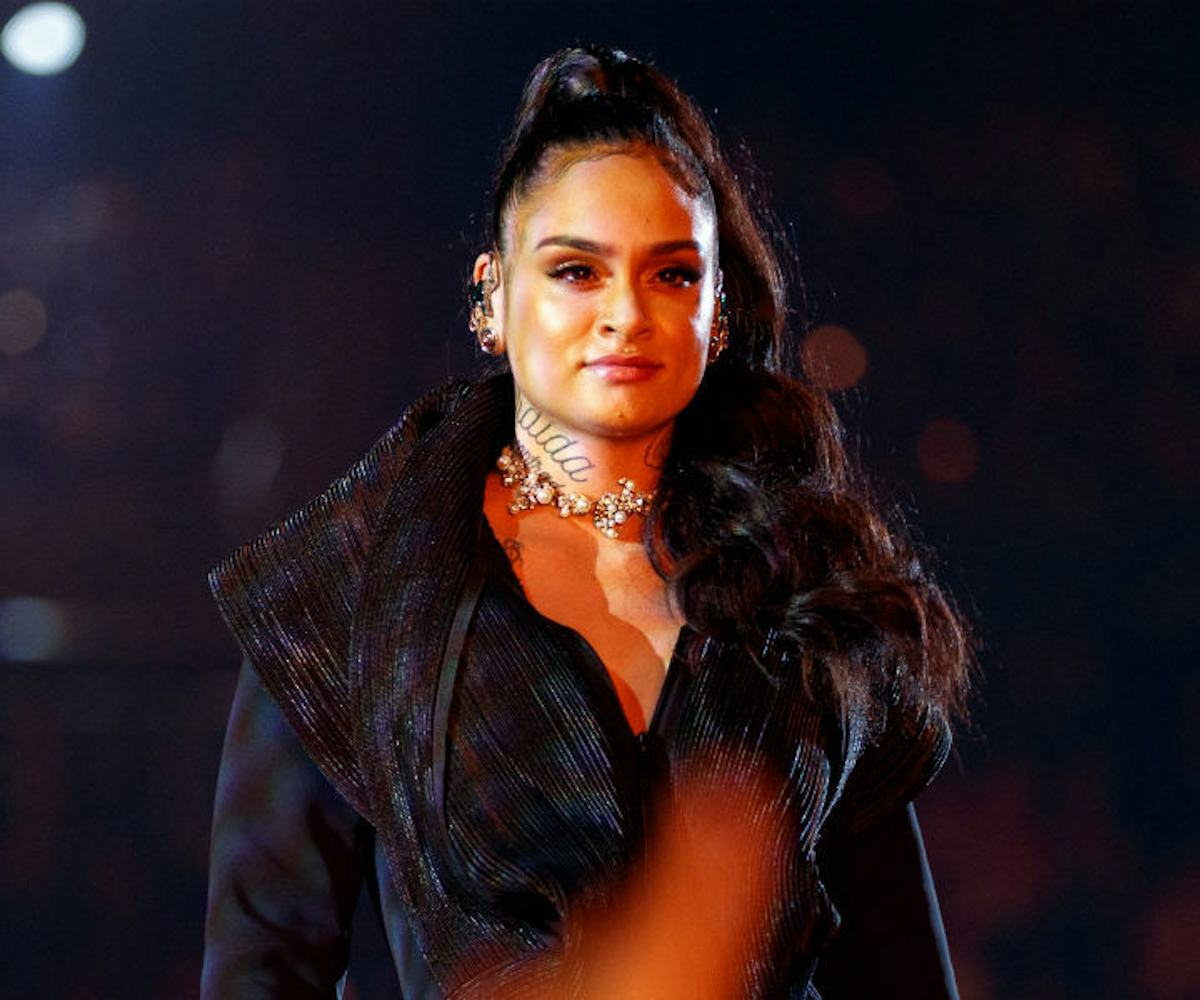 Photo by Christopher Polk/Getty Images for iHeartMedia.
Kehlani Gets Candid About Her Sexuality On Twitter
"I love love, and that love lies in every gender there is"
Following Demi Lovato's tour stop in New Jersey, Kehlani has been getting a lot of questions about her sexuality. So much so that, last night on Twitter, she felt the need to clear the air about it.
"Cuz I keep geddin asked," she wrote in a series of tweets that have since been deleted. "I'm queer. not bi, not straight. i'm attracted to women, men, REALLY attracted to queer men, non binary people, intersex people, trans people. lil poly pansexual papi hello good morning. does that answer your questions?" She added: "And since we on that... i'm the LEAST attracted to straight men, y'all really adorable sometimes tho. bisexual men really are little gifts from god tho."
When one fan asked why she identifies as queer rather than gay, she explained: "I felt gay always insisted there was still a line drawn as to which 'label' of human i was attracted when i really jus be walking around thinking ERRYBODY FINE." 
The singer deleted her initial tweets a couple of hours later, though, after some fans pointed out that her definition of bisexual isn't exactly accurate. 
After retracting her initial statement, Kehlani clarified what she meant.
She also said that she appreciates being corrected and educated when she's wrong. "If i tweet something any form of incorrect, please let me know because i have a massive responsibility by having a platform," she wrote. "Intention matters yes but being outwardly correct matters too!"
This all also happened on the eve of Kehlani's 23rd birthday. So, happy birthday to one of few artists willing to learn from their mistakes!