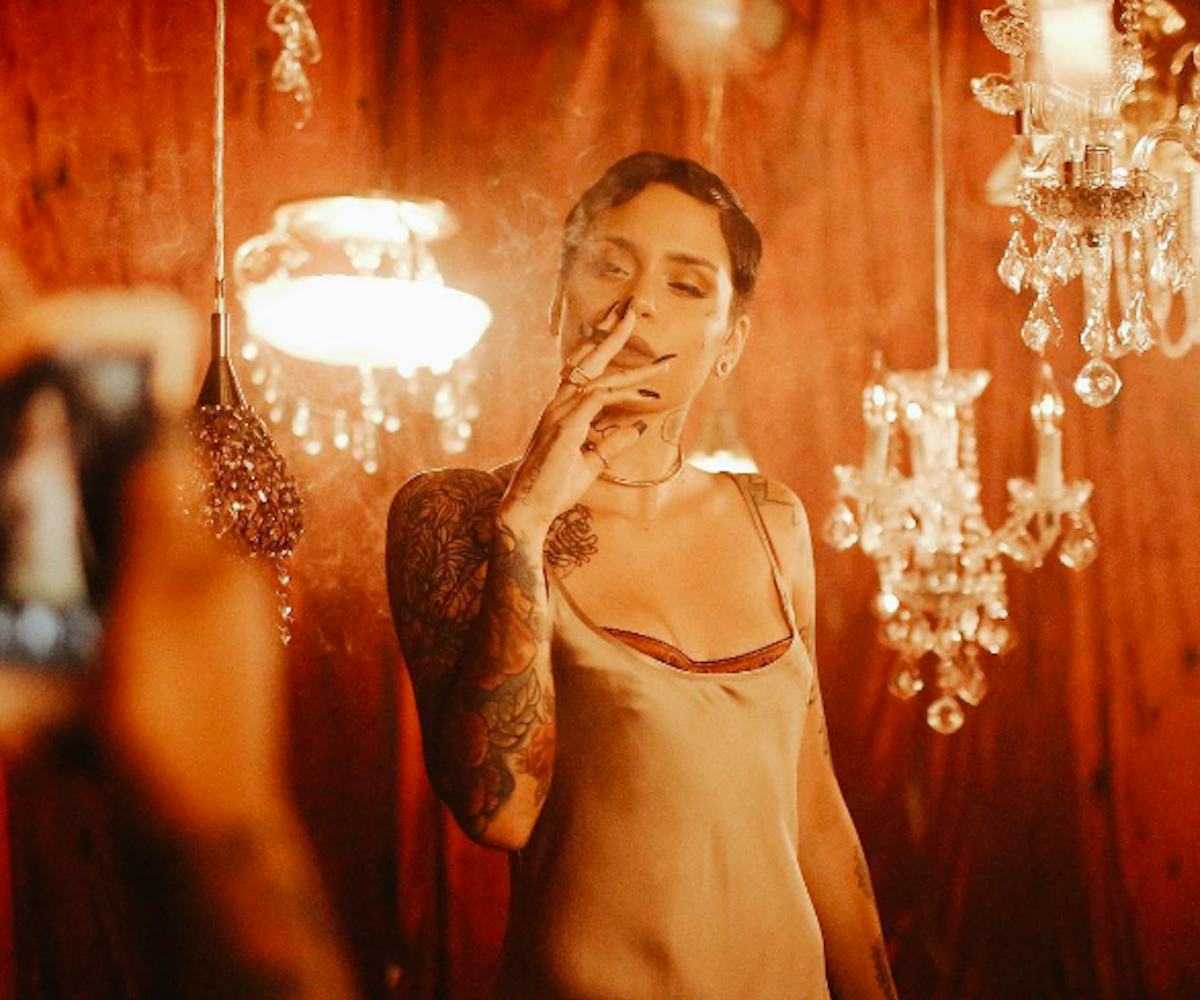 Photo via @kehlani/Instagram
Kehlani Brings The "Gangsta" Out Of The 'Suicide Squad'
UPDATE 8/8/2016 12:05 PM: Kehlani released the official music for "Gangsta."
T-minus four days until the premiere of Suicide Squad, and until the world as we know it changes forever. Music from the film has been rolled out to feed the hype, and the latest cut has us all up in our feelings. Today, Zane Lowe premiered Kehlani's song, "Gangsta," from the motion picture soundtrack on his Beats 1 radio show, and it's the finishing touch that has us counting until Friday.
As the title suggests, Kehlani sings about needing to be loved by a gangsta. We've all caved for a bad boy at some point in our lives, but there's a strong sense of vulnerability that is so raw on the ears here that it overpowers the romance angle. But if we had to choose, nobody is more of a ride or die girl than Kehlani.
In director David Ayer's own words, "This is a beast. This is gonna smash." Kehlani annihilated this track, and you better believe we'll be putting it on blast. 
Stream the track on Apple Music, below.