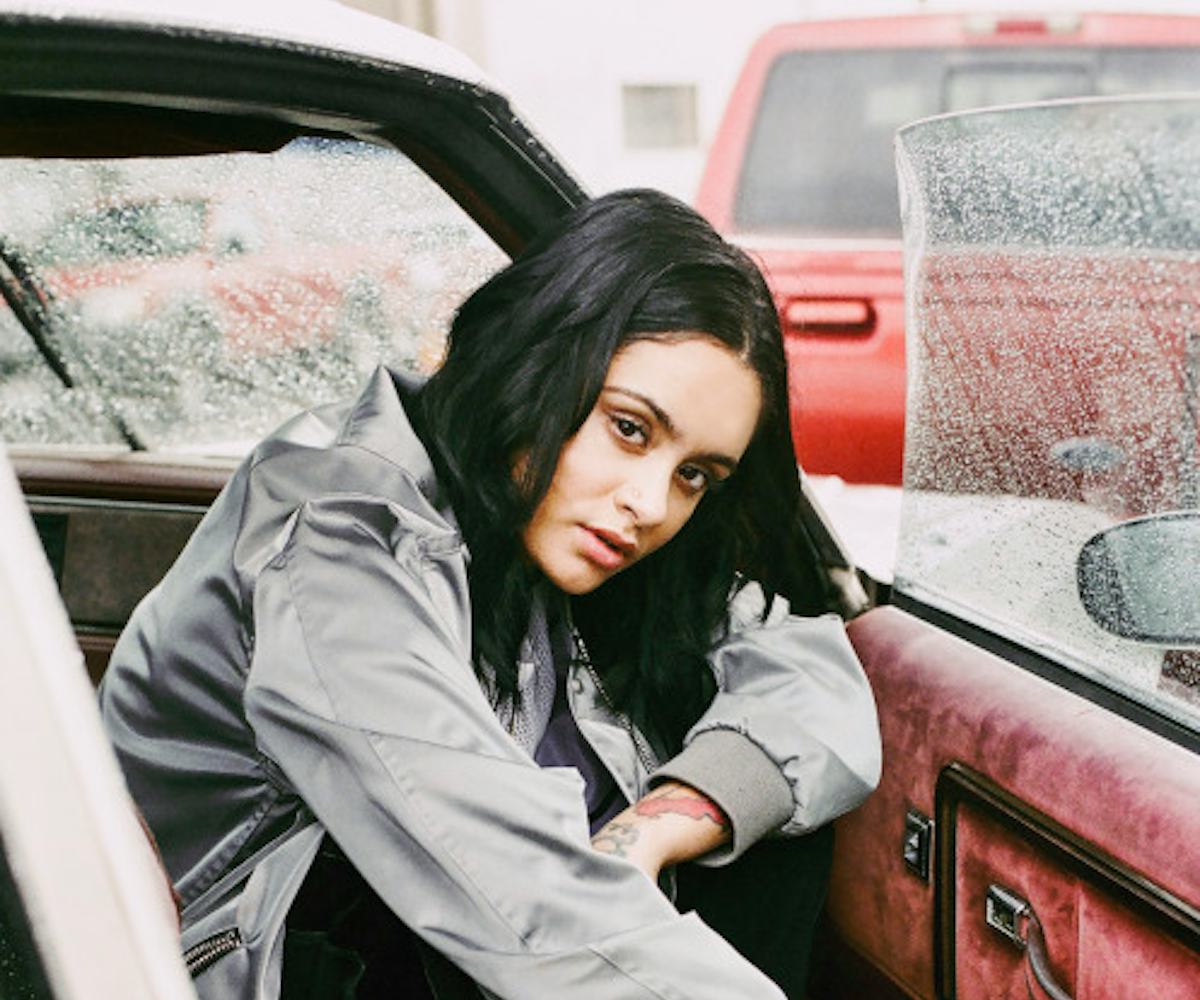 PHOTOGRAPHED BY JACQUELINE HARRIET
Kehlani Cut A Performance Short Due To Exhaustion
Being a star is exhausting, especially when part of your job requires traveling for long lengths of time. Kehlani has already experienced more than her share of struggles at the beginning of her career, and since then, the 22-year-old has been cautioning herself from going overboard.
Kehlani recently touched down in Grand Rapids, Michigan, for a concert at The Intersection, during which she had to stop in the middle of her performance. "I truly feel like I might have to go to the hospital at this point because I feel crazy," she said on stage. "I'm so sorry, but I came up here and I promised my team that I would try."
The singer-songwriter reportedly addressed the incident in a note that has since been deleted, but not before it was obtained by TMZ. "Thank you for the wishes, still very much sick but going to get as much rest as I can," she stated. "It was really hard to get up and do that last night, but I wanted to at least try." 
Kehlani also updated fans on her status and shamed media outlets who referred to the situation as a "mental breakdown" in a video that has also since been removed from Instagram. (In her own words, everyone should "speak only what they know.")
It wasn't long ago that Charli XCX bailed out of a co-headlining tour with Bleachers because she felt like it was harming her mental health. In 2016, Kanye West and Selena Gomez also checked themselves into hospitals after long tour cycles. Rather than hide their struggles, more artists are coming forward about their efforts to better maintain their mental health.
Last year, Kehlani herself was admitted to a hospital for recovery following a suicide attempt. Her latest album, SweetSexySavage, touches on some of her mental health issues. We hope that Kehlani takes all the time she needs so she can return to the stage when she is ready. Touring is a draining process, and it's important for artists to take care of themselves on and off the road.