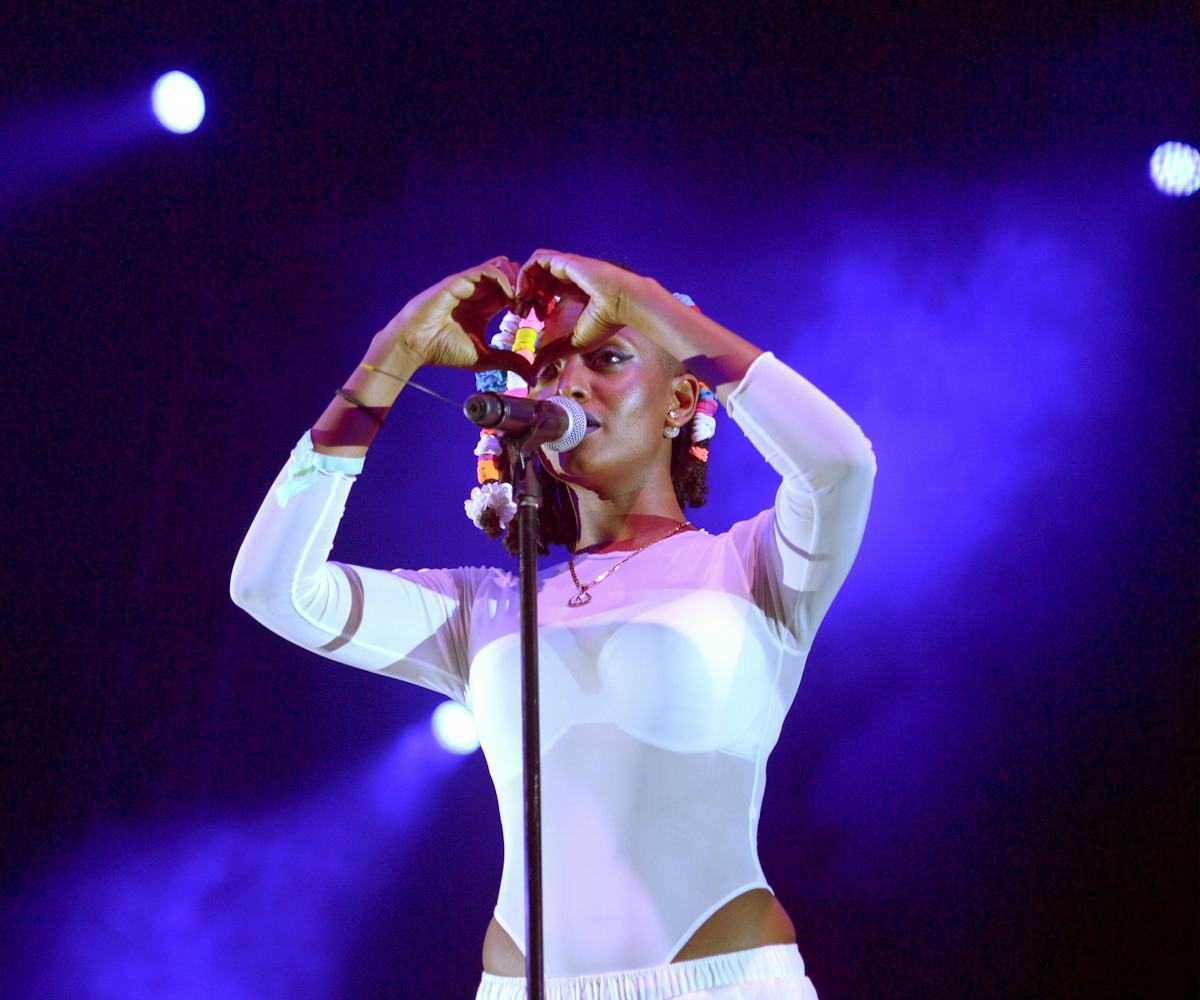 Photo by Matt Winkelmeyer/Getty Images.
Singer Kelela And Other Celebrities Open Up About Recent Racial Tension
"There comes a time when we have to say ENOUGH."
It's hard to ignore the racial tensions coming to a boil across the country. On Monday, a partial video surfaced showing police officers shooting and killing 43-year-old Keith Lamont Scott, a black father of seven, in Charlotte, North Carolina. On Tuesday, 40-year-old Terence Crutcher, a 40-year-old black father of four, was shot and killed by police in Tulsa, Oklahoma. According to The Guardian, 142 unarmed black people have been killed by police since Michael Brown's death in 2014.
Black people across the country are, understandably, frustrated, angry, and more than ever, exhausted. Exhausted of seeing yet another presumably innocent black man senselessly lose his life at the hands of the men and women sworn to protect him. Exhausted that yet another person has been turned into a hashtag. Exhausted with a system that refuses to implement any significant change. Exhausted by acquittal after acquittal. And exhausted by the resounding silence.
Well, there are a couple of celebrities using their platforms to amplify the news, spread their messages, and voice their opinions. One of which is singer Kelela, who took to Instagram yesterday with a message about white allyship. "Tired of white people telling me what I should and shouldn't feel," she writes. "People who are not black need to be listening (not talking or making suggestions) right now." She goes on to explain that white people should be willing to learn from their mistakes, then go back to their white friends—not black ones—to talk about it. "I think it's time for white people to own the about-face and complacency they are a part of every day," she continues. "One of my mentors (that happens to be white) once said that racism isn't POC's problem to solve. That if we want white supremacy to be over, white people would have to give up the power/privilege."
Of course, Kelela isn't the only well-known name taking to social media to tackle this huge problem. Comedian D.L. Hughley is one of the more vocal celebrities on social media when it comes to activism. Most recently, he shared an image of Colin Kaepernick which relates his silent protest to the recent killings. 
And model Karrueche Tran mentions the despicable audio released regarding Crutcher's murder in which one officer says "he looks like a bad dude." She then compares Crutcher's death to the bombing suspect who was taken into custody earlier this week.
Singer Trey Songz also took to Instagram, stating: "My heart hurts man, sick of people negating the reality of blacks and many other minorities not being seen as humans."
Actor Jussie Smollett posted a powerful picture with the message: "I believe deep down inside my heart that the majority of people are profoundly good. God I just wish you would all show up and prove it."
Actress and singer Cynthia Erivo's entire message is worth a read but the theme is evident: Enough is enough.