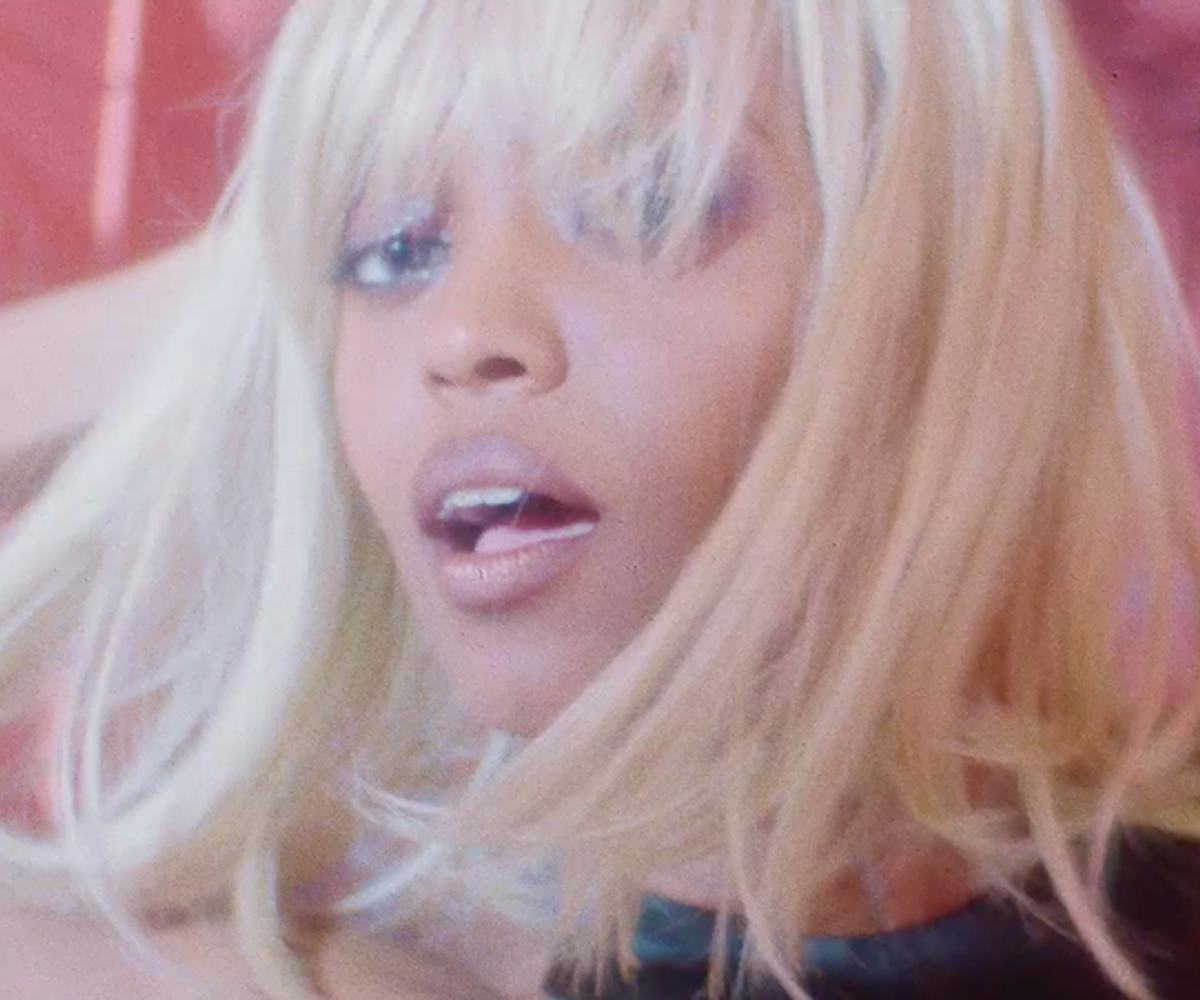 Photo via Vevo
Can We Live Inside Kelela's "LMK" Video, Or What?
The future of R&B is alive in Kelela. The artist behind 2013's very good EP, Cut 4 Me, is gearing up to release her debut album, Take Me Apart, on October 6. "LMK" is the first single off of the hotly anticipated project. It's an electro R&B club banger that defies any proper genre and serves as a reminder to listeners to not sleep on this girl.
For the song's music video, Kelela stays true to the song's themes of no-strings-attached lust while out on the town. She embodies three different personas, each with equally enviable hair looks and club outfits that would make the seasoned It Girl quake in her pointy stilettos. The fantasy club spaces she dances through, are industrial and futuristic; the '90s vibes are strong, but Kelela's futurism is stronger. "No one's trying to settle down," she sings. "All you gotta do is let me know." 
Speaking to The Fader, Kelela explained that the song is "directed at a man who's being weird instead of being honest." Girl just wants to have fun at the end of the day, too. Who's going to argue with that? LUK (let us know).