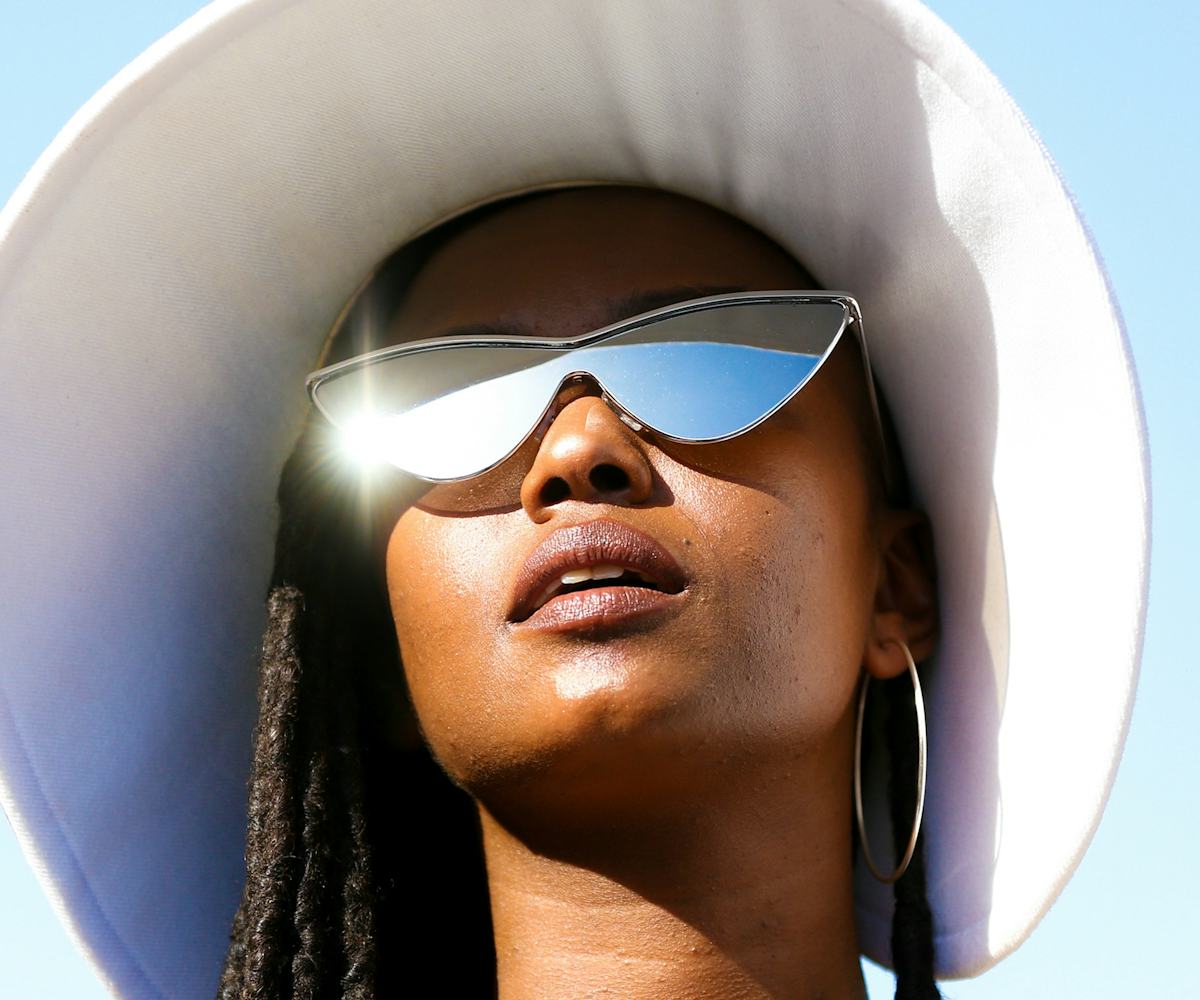 Photo by Rich Fury/Getty Images
Kelela Just Blessed Your Playlist With A "LMK" Remix
Featuring Princess Nokia, CupcakKe, Junglepussy, and Ms. Boogie
Today, Kelela revealed the first track from her upcoming project, TAKE ME A_PART, THE REMIXES. The first song to get the remix treatment is "LMK," originally the seventh song off of Take Me Apart. Now, listeners are treated to all-new verses from Princess Nokia, CupcakKe, Junglepussy, and Ms. Boogie. You bet there are plenty of lines you'll need to grab to caption your next thirst trap on Instagram—my personal favorite, CupcakKe's declaration, "You could be Charlie Sheen and imma tell you again/ A bitch like me keep 2 and a half men." 
In a statement, Kelela said this about the album: "This project has been evolving in my mind since I was deep in recording Take Me Apart. I obsessed over production choices on the album and my only solace was knowing that the songs would be reimagined in this way."
Kelela insists it's not simply a revisit, but, "It's how my worldwide community of producers and DJs communicate through difference. It's also about the camaraderie that we experience when we find the overlaps. the same songs get to exist in these alternate realities which means different people get to have a relationship with the music. Maybe even with each other." 
TAKE ME A_PART, THE REMIXES is set to be released on October 5. Listen to the first taste of the new project, below.