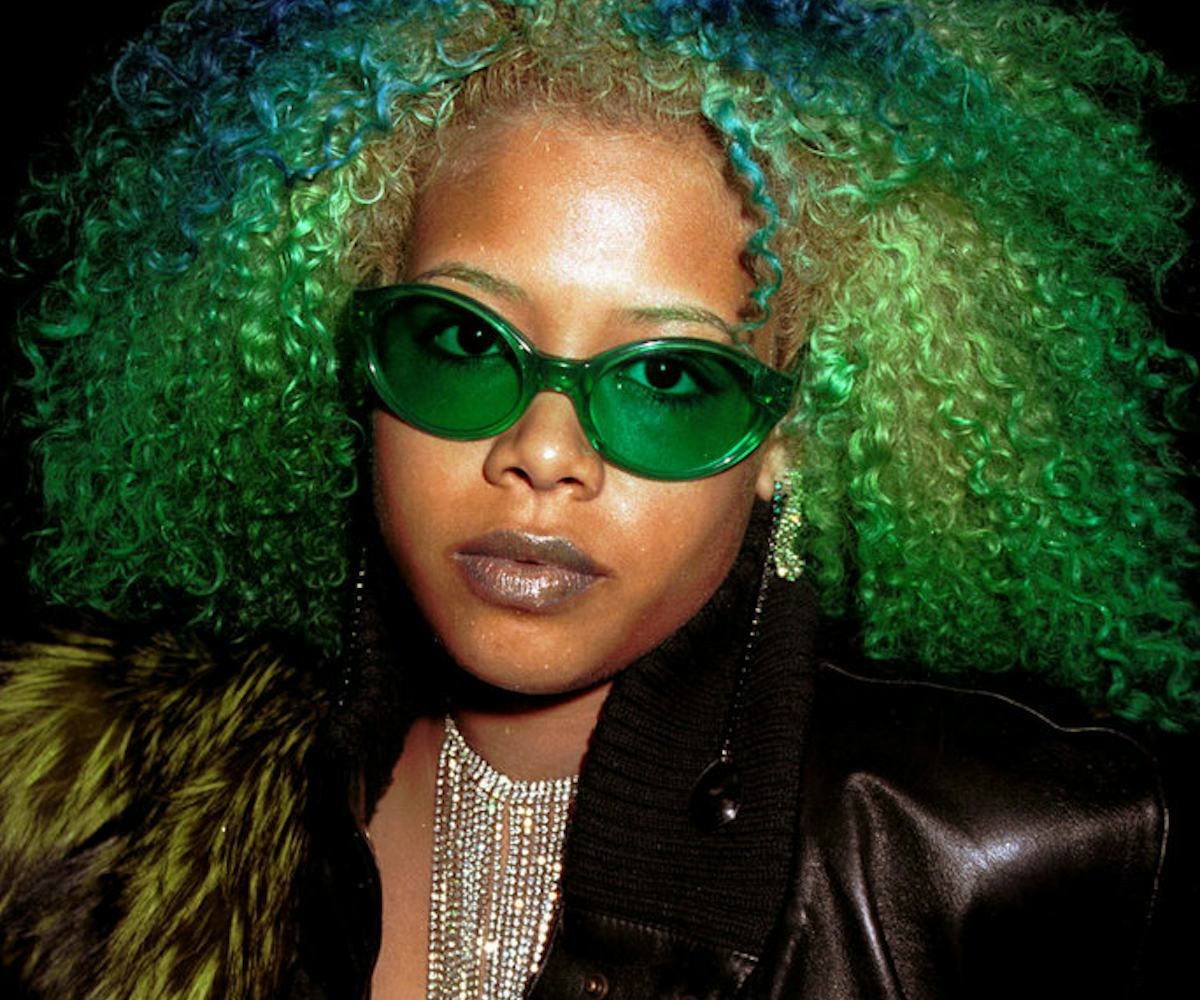 Why Kelis Has Always Been Ahead Of Her Time
Why it's time to stop underestimating the artist
Kelis was never really of this world. She burst onto the scene in 1999 with wildly curly pink hair and a music style that combined R&B, rock, and scream-rap during a time when other black female artists were ushering in a new era of R&B and hip-hop. She wasn't demure like Brandy or bubbly like Mariah Carey or raunchy like Lil' Kim (well, at least not Kim's level of raunch). Kelis operated on a plane of her own, one where wearing straight jackets in videos and yelling on songs was the norm. She was, and always has been, her own artist.
The singer grew up in Harlem, New York and, as a young girl, sang in the local Girls Choir of Harlem. Her mother made arrangements for her to learn violin at age two and saxophone in her early teens. Her father is the jazz saxophonist-turned-Pentecostal minister, Kenneth G. Rogers; music was literally in her DNA. But Kelis was never convinced that that was the path she was meant to go down. She went to Fiorello H. LaGuardia High School of Music & Art and Performing Arts and studied theatre in order to keep her options open. Also, she already knew she had a talent for singing, so she didn't feel the need to bother with formal training. Of course, she found her way into that space anyway. While in school, she started BLU (Black Ladies United), a girl group which caught the attention of hip-hop producer Goldfinghaz. Her career really picked up when she met Pharrell Williams and Chad Hugo of The Neptunes, who would help bring her futuristic sound to the masses. 
Fans often question why Kelis never became a bigger star than she was. Outside of "Milkshake," "Bossy," and "Caught Out There," none of her other 38 singles broke the Billboard Top 100. Her six albums (the second studio album, Wanderlust, was never released in the U.S.) are consistently one step ahead of her peers, yet remain notoriously overlooked. She dabbled in disco, electro-house on Flesh Tone before other black artists even thought about dipping their toes in. She's experimented with hip-hop, R&B, funk, soul, and pop before doing so was seen as daring rather than a sign of mistaken identity. She reinvented herself every couple of years and, still, nothing gave. Call it bad timing, being misunderstood (she was much more adored by the Brits than she ever was by Americans) or, as Pitchfork labeled her, "one of the unluckiest women in pop," but Kelis couldn't catch a break. 
One outlet blamed her middling success on her debut single, "Caught Out There," released 18 years ago today. Maybe you should let the industry warm up to you, not turn off your listeners with threats of killing your unfaithful boyfriend, and not be so… aggressive, the critics seemed to suggest. It's this unapologetic act of rage, of blatant anger, that made Kelis such a force though. The same style has been adopted by Beyoncé on "Ring The Alarm" and, again, 10 years later on "Don't Hurt Yourself." She gave artists permission to be mad. She gave black women permission to be mad. Nobody wants that label, knowing the negative connotation that comes with it, but Kelis gave us permission to be a little more okay with it and, almost two decades later, Solange confirmed our right to the emotion. 
Kelis became the "first girl to scream on a track," but it's possible people wanted someone softer. She refused to be submissive and maybe that was her downfall. More than anything, though, she didn't want it enough. That's not a rebuke on her as an artist, it's a fact. Becoming a singer was never the plan, she told Noisey back in 2014. She wanted to do musical theater, so she didn't commit to her artistry the way other artists have or as much as she would've if that was where her passion truly was. "I believe in [music] enough to enjoy it, but I don't believe the hype and I take it for what it is," she told Noisey. "I have an idea enough to maneuver my way through, but I don't really know how people see me. And like I said, I'm not willing to give what it takes. And I'm too opinionated. And I'm too sensitive. And I don't care enough. And I really like my privacy. [Laughs] Then on top of that, I realized halfway through, I actually don't want it. I really don't want it."
She kept going, though—releasing her latest album, Food, back in 2014. Her culinary interest was perhaps foreshadowed back in 2003 with the drink that brought all the boys to the yard because she also trained at Cordon Bleu culinary school in 2008, released a cookbook in 2015, and has her own line of sauces. She's still associated with music—she joined BBC One's singing contest Pitch Battle as a judge in June—but, as she's said herself, she doesn't have anything to prove anymore. She's doing things on her own terms and at her own pace. Maybe that will finally give everyone else time to catch up.