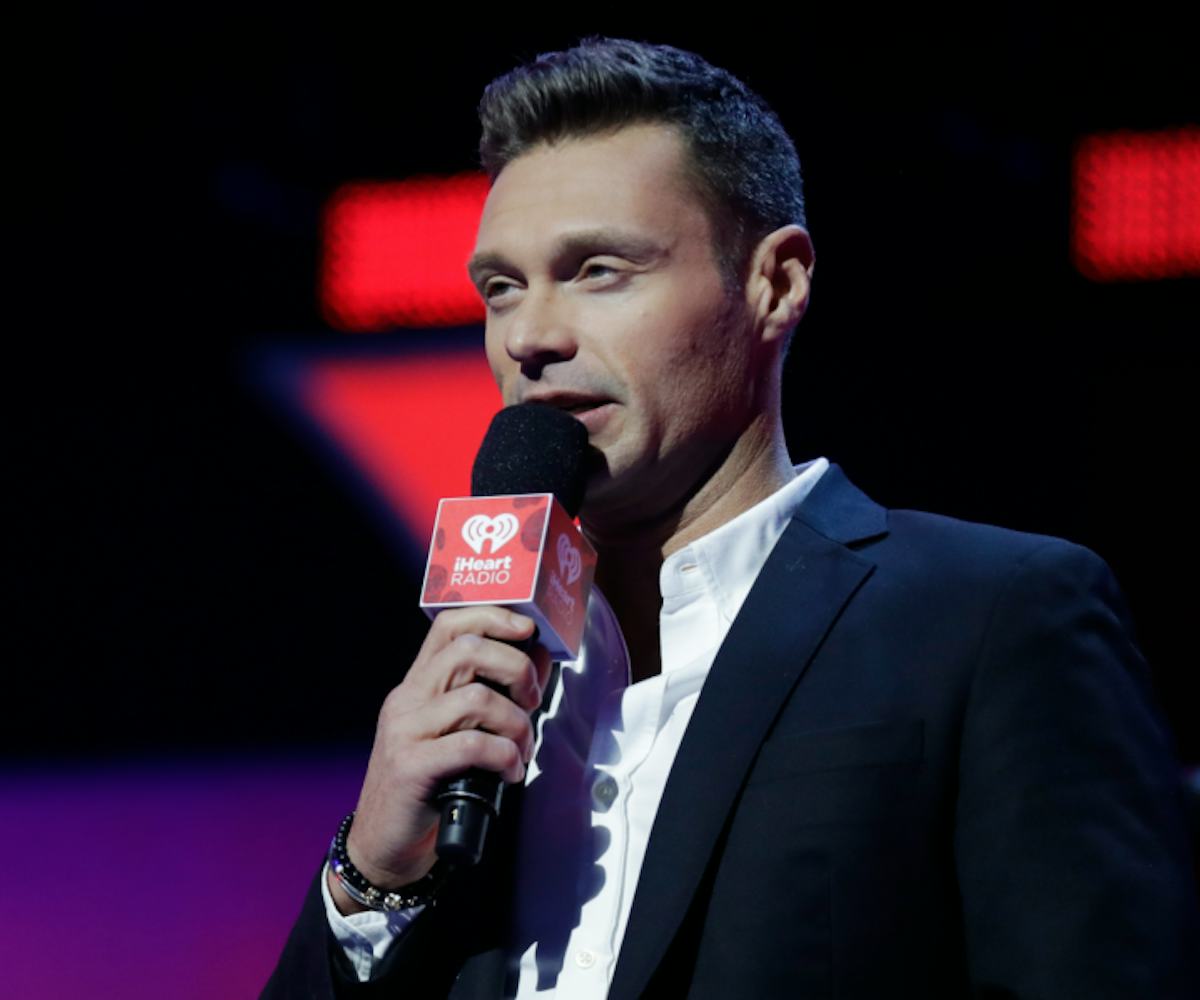 Kelly Ripa, Jennifer Lawrence Respond To Allegations Against Ryan Seacrest
But their responses are a bit disappointing
Days after Ryan Seacrest's former stylist revealed details about the sexual abuse and harassment allegations against him, Kelly Ripa defended her co-host on their show, Live With Kelly and Ryan. While Ripa didn't address the assault claims outright, she did speak about how excited she is for Seacrest to report from the Oscars red carpet, citing what a "great person" he is.
I cannot wait to see you there. I just want you to know that you are a privilege to work with and I adore you. I'm speaking on behalf of all of us here. I know what an easy, professional, great person you are, and I feel very, very lucky to work with you each and every day. And we all do, we all do.
This statement was met with applause from the audience and emotion from Seacrest, who told Ripa, "You are happiness."
While addressing allegations against someone you work with in front of millions of people has to be quite a minefield, Ripa's response is still disappointing. We keep seeing Hollywood figures selectively supporting the #MeToo movement, backing accusers only when they aren't pointing the finger at friends. The thing is, abusers can still be seemingly kind, loving people to those around them. By covering their ears to accusations that hit close to home, these stars are ignoring one of the main reasons victims are silenced: Because their abusers seem nice to everyone else.
Though outside counsel found "insufficient evidence to support the claims" against Seacrest, having him report from the red carpet still seems rather careless in a year when #MeToo is dominating the conversation in the entertainment industry. There are already rumors that big names like Jennifer Lawrence might shy away from Seacrest on the red carpet, though in a recent interview with Howard Stern, she still seemed to be on the fence. "I think it is scary, you know," she said. "He has not been to trial for anything. I am not a judge. I am not a jury, you know. I don't know… that is where this stuff gets tricky." 
She also remarked, "I can't imagine [Seacrest] being sexual," which seems rather beside the point. While we aren't asking these celebrities to be the judge and jury of the accused, it is important to realize that just because they "can't imagine" a friend or coworker doing something doesn't mean it's not possible. Here's hoping Lawrence and other stars attending the Oscars realize that and opt for some better red carpet interview opportunities.