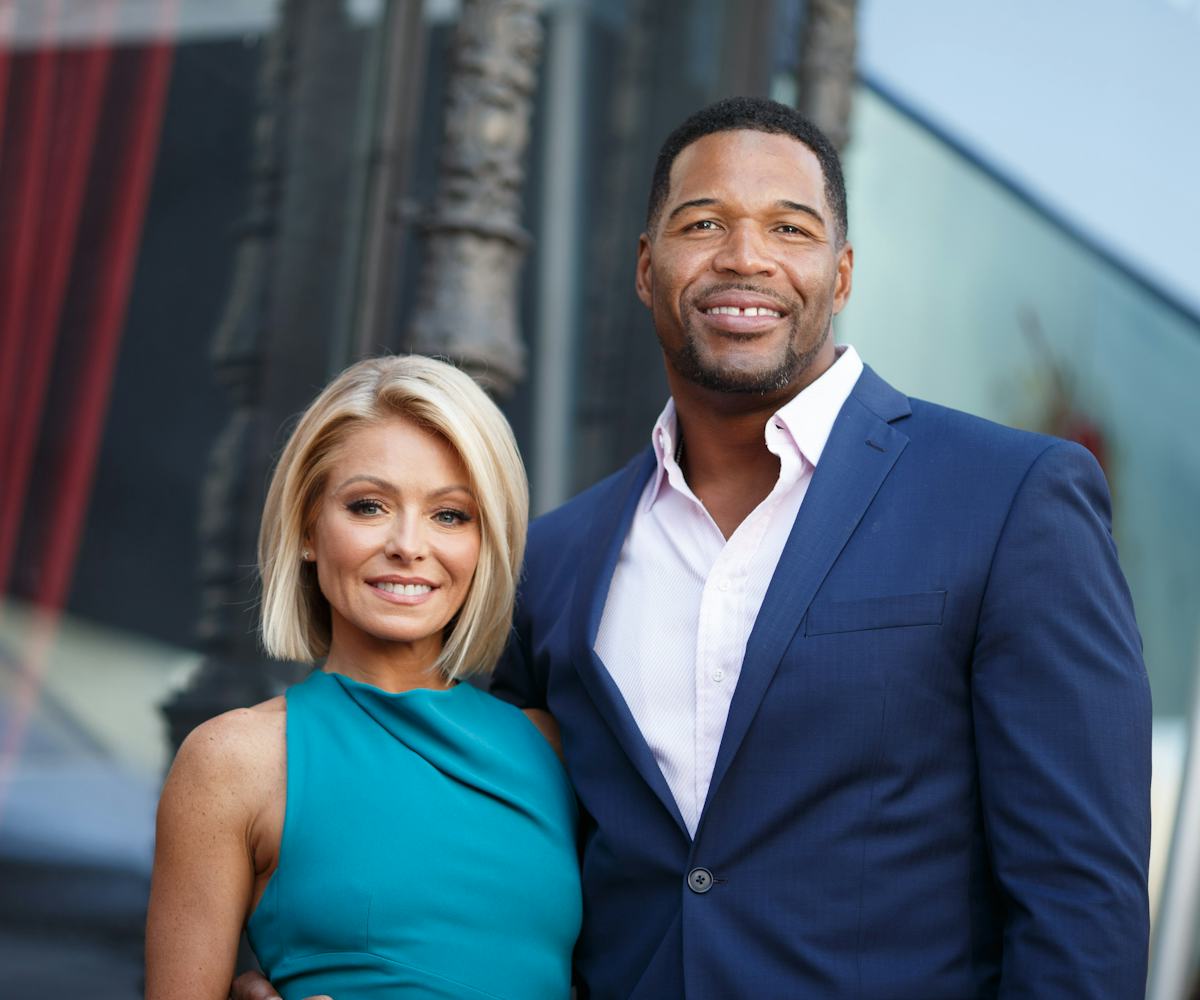 Photo by Mark Davis / Getty images
Things Just Got Really Awkward On 'Live! With Kelly And Michael'
Since returning to work last week after a self-imposed hiatus from Live! with Kelly and Michael, Kelly Ripa has kept things pretty cordial with Michael Strahan. If she's still upset over the way in which he announced his upcoming departure form the show for the greener pastures of Good Morning America, she sure isn't showing it.
Well, she's kind of showing it. How else can you explain the not-so-veiled jab she took at Strahan on a recent episode? While introducing a segment about "bird nesting," Ripa blindsided her co-host when she brought up Strahan's divorce. To be fair, the discussion was actually about divorce, but one can't help but feel that Ripa took great pleasure when she pointed out that Strahan had been through a divorce while she had not. 
"So, um, you've gotten divorced..." Ripa said to a stunned, wide-eyed Strahan. The whole segment had an extra layer of irony, seeing as how the two hosts are going through something of a divorce as well, only they're doing it on national television, and the kids that they're forced to keep a brave face for just happens to be all of America. 
When Ripa returned last week, she proclaimed that her job is "to be entertaining." It looks like she's intent on holding up her end of the bargain. Watch below.