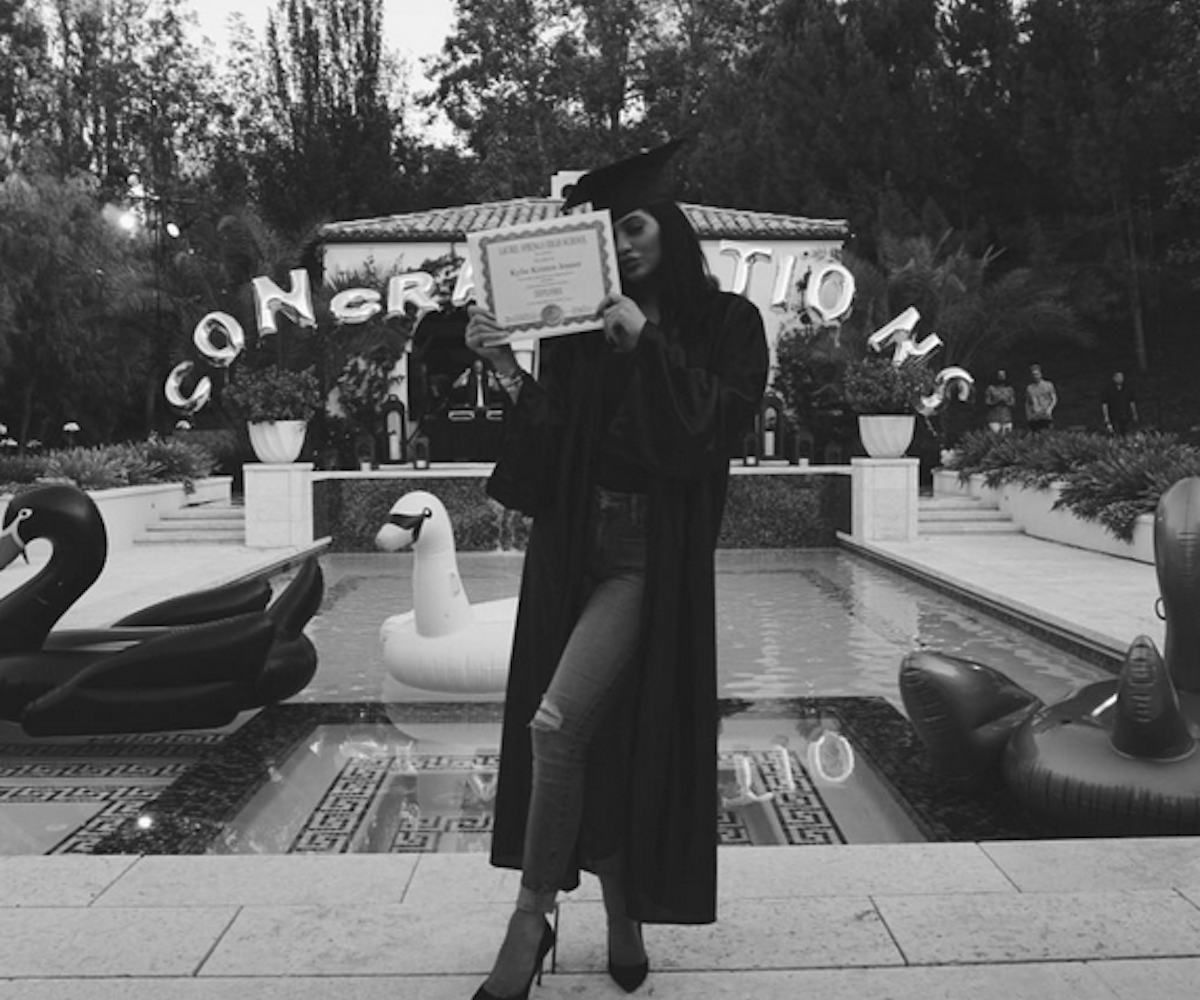 Photo via @kyliejenner Instagram
5 ridiculous things that happened at kylie and kendall's surprise graduation party
If you're on Instagram, Snapchat, Twitter, or just about any form of social media, you know that Kris Jenner surprised Kendall and Kylie Jenner with an amazing graduation party last night. And, as expected, the teenage milestone celebration was anything but normal. With Ryan Seacrest hosting and a ton of celebrity friends in attendance, the girls, who both graduated in the past year (Kendall graduated high school in 2014, and Kylie just finshed up last week), it's safe to say that it was a grand affair, with some grand moments.
Click through to see the five most interesting, exciting, and questionable moments from last night's festivities.
1. Khloé twerked. A lot.
2. A man watched on as he (maybe) did cocaine.
3. Let's remember: The fact that this is a "normal" experience to Kylie is incredible in and of itself. 
4. Synchronized swimmers performed in the backyard pool. Because why not?
5. They flicked their wrists to "Flicka Da Wrist" by Chedda Da Connect to show off their graduation gifts—gold Rolex watches, naturally.