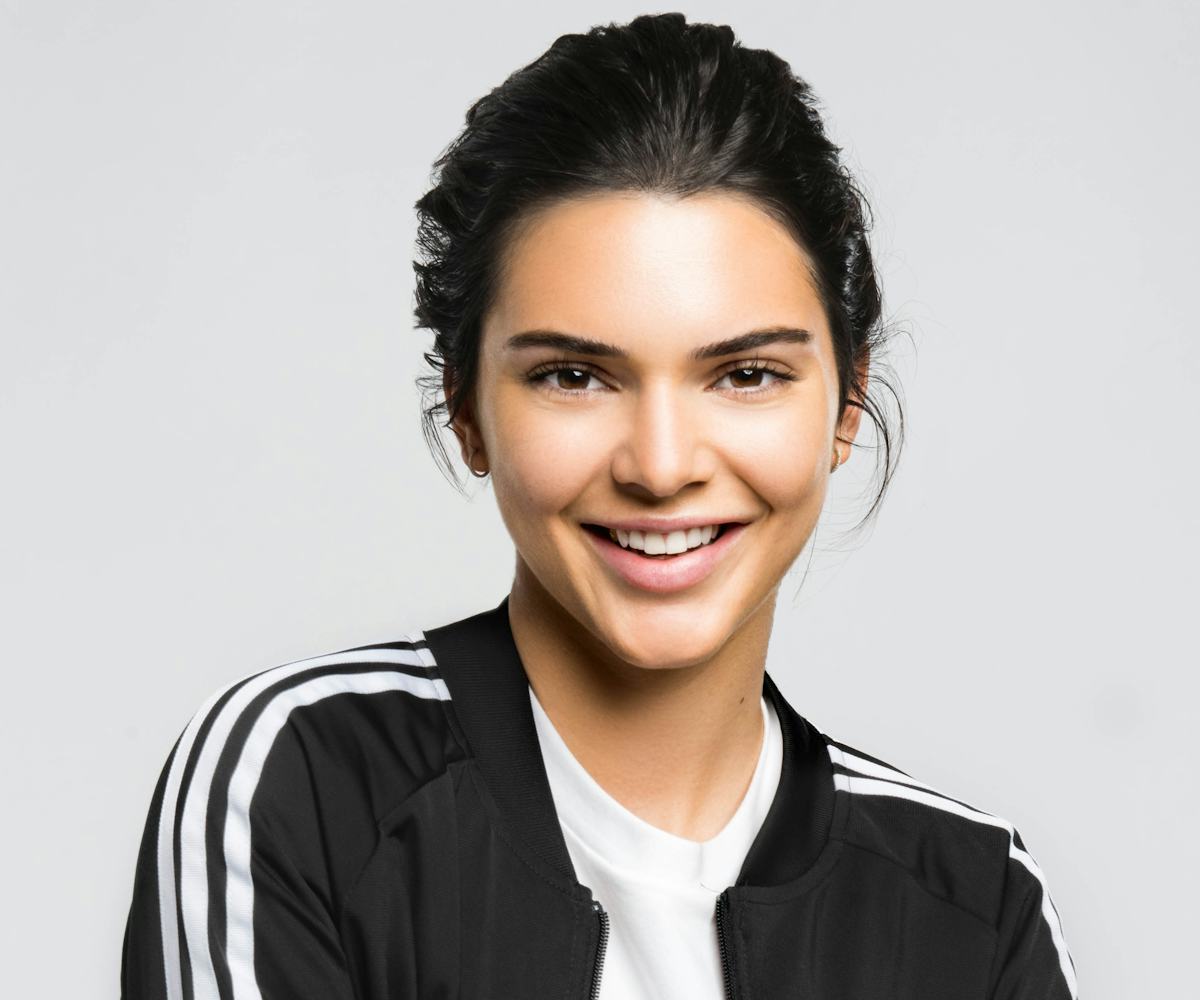 Photo courtesy of Adidas
Kendall Jenner Is Adidas Originals' Newest Brand Ambassador
She's the next model of the moment to star in a sportswear campaign
The model superforce trio that is Gigi Hadid, Bella Hadid, and Kendall Jenner seems to has finally completed its domination of the major athletic brand market.
It's just been announced by both adidas Originals and Jenner that she'll be the new brand ambassador of the sportswear giant, making her the last of the three It Models to land a campaign with a major player in the athletic wear game. Just last October, Gigi became the face of Reebok's #PerfectNever campaign, and after starring in a series of store opening photos, Bella's new Nike ads for the Cortez sneaker just launched last week.
Being that Jenner's style is already quite versatile—being able to pull off both naked dresses and jorts on the red carpet—it's no surprise that she'll be repping athleisure, a look she's known to effortlessly model in front of the paps, too.
The brand has released the following statement: "A longtime fan of the brand, Kendall embodies the spirit of adidas Originals as a creative force shaping the world today by challenging the status quo in her very own way. A classic icon, Kendall is a true Original and we welcome her to our family."
While the brand hasn't released any other information as of yet, we assume a killer campaign is in the works. Perhaps, her very own limited-edition sneaker? Here's to wishful thinking.