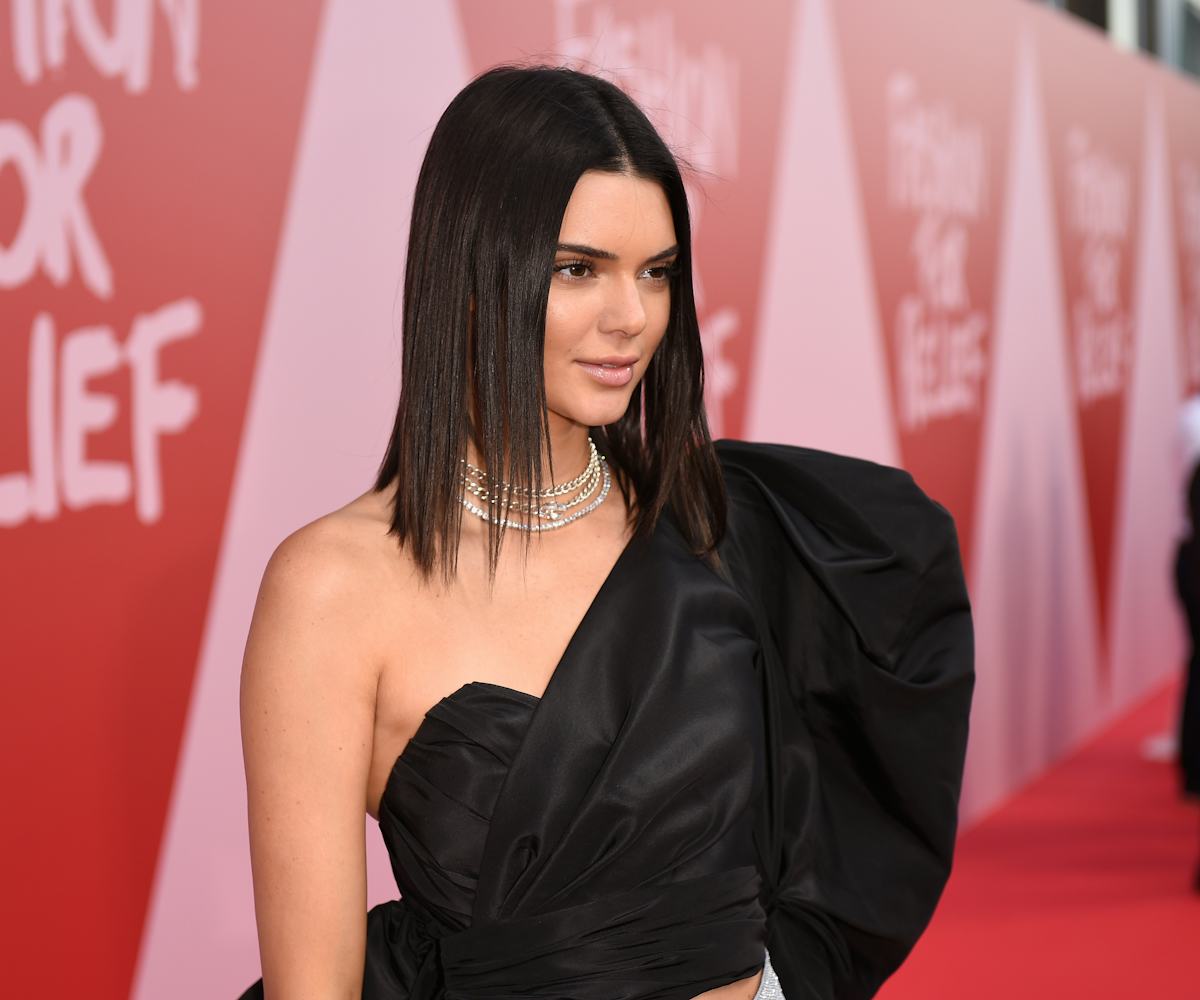 Photo by Antony Jones/Getty Images
Did Kendall Jenner Just Break The Cannes Dress Code?
Jorts on the red carpet! I repeat, jorts on the red carpet!
We have to give it up for Kendall Jenner for consistently turning heads on every red carpet she graces. Over the weekend, at the Fashion for Relief party at Cannes, the model and reality TV star wore quite an unexpected article of clothing (yes, even more surprising than the La Perla naked dress at the Met Gala): jorts. Yes, you heard right, jorts.
She did pair them with the most majestic, structured top with a long train, though, serving us a look we can best describe as couture on top, festival on the bottom. She accessorized it with a simple pair of black pumps and some understated silver necklaces, letting the clothes do the talking.
Photo by Antony Jones/Getty Images
The top-and-shorts combo is actually straight from Alexandre Vauthier's spring couture collection. We're definitely not mad at it—in fact, we sorta love it. But what we're really curious about is how the rest of Cannes felt about it. Is the festival's mega-strict dress code finally easing up?
Just over the weekend, Kristen Stewart spoke out against the strict and gendered dress requirements of Cannes Film Festival, which, as she points out, tend to be aimed at women. Dresses and heels are part of the expected norm, and women in flats were actually turned away back in 2015.
While this party wasn't an official Cannes event, we hope this look serves as proof to officials that formal doesn't always mean a traditional gown. Jenner may be rocking some frayed, high-rise denim, but she still looks as elegant and put together as ever.