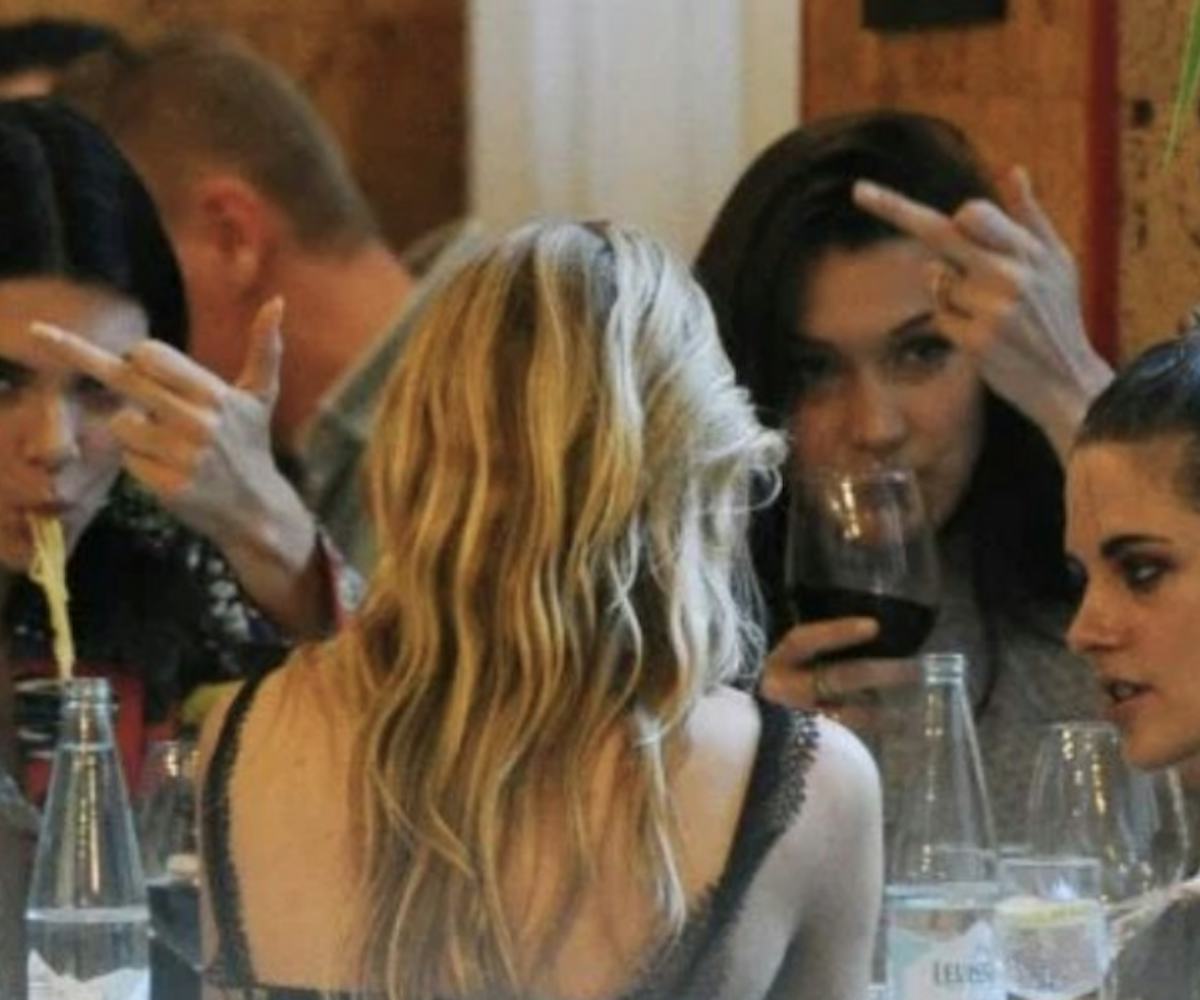 photo via twitter.com/alyssavingan
No One Will Ruin Pasta For Kendall Jenner and Bella Hadid
The models were not here for the paparazzi ruining their meal with Kristen Stewart and Stella Maxwell
A new photo of Bella Hadid, Kristen Stewart, Kendall Jenner, and Stella Maxwell has recently made its way to the internet—and it has instantly become one of our favorites.
The now-iconic photo captured the foursome at a restaurant, with Jenner and Hadid, who are facing the camera, shown eating pasta, sipping wine, and flipping off paparazzi. A 2018 mood, indeed.
The models, who were in Italy for Men's Fashion Week, decided to not let the paps ruin their meal by refusing to ignore their presence, and instead, offered them two strong middle fingers. While the two let their fingers do all the talking, renowned middle-finger enthusiast Stewart and her rumored girlfriend appeared undisturbed in the middle of an engaging conversation.
May we all have the strength to look someone who's ruining our day in the eye and give them the bird this week.