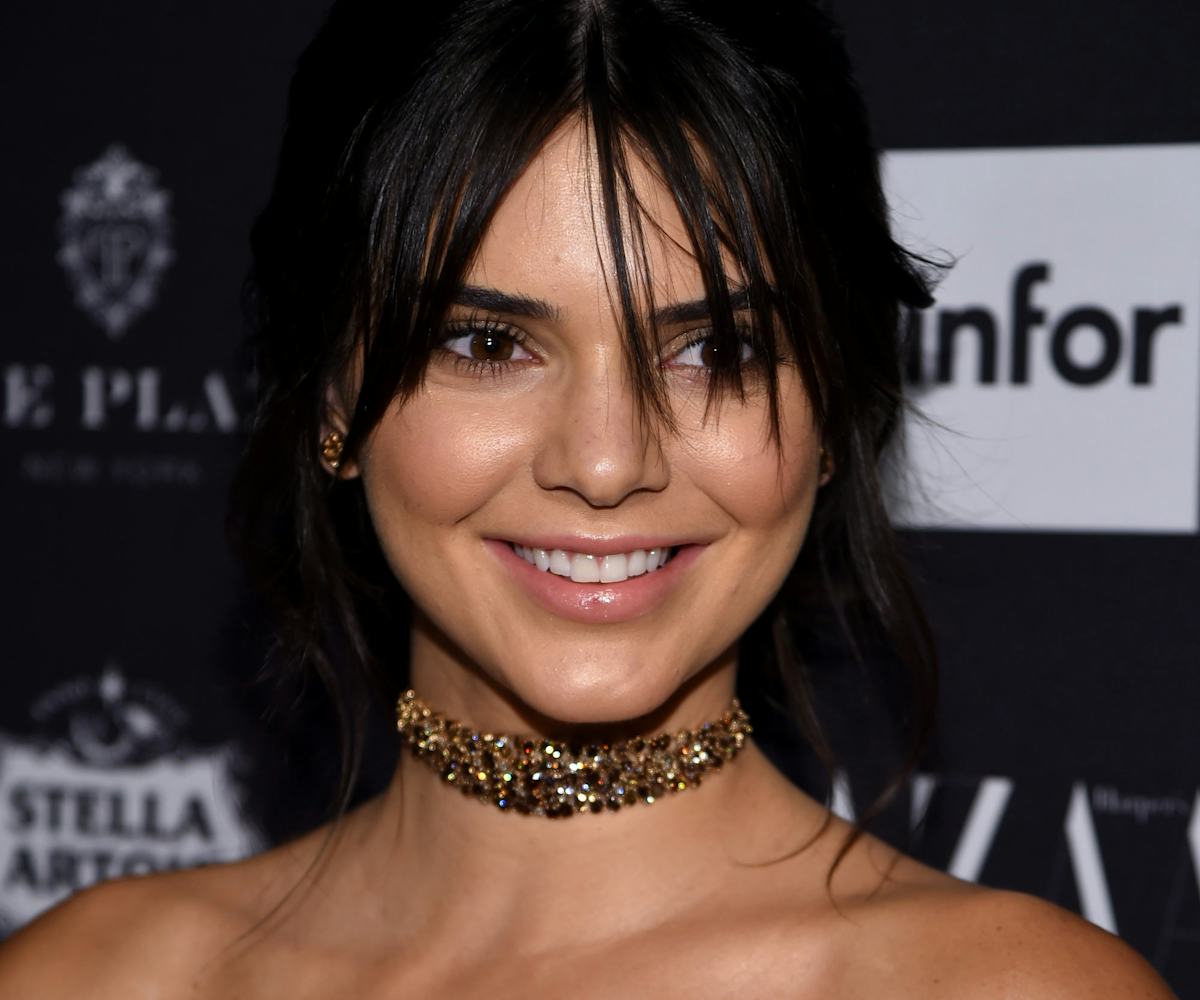 Photo By Dimitrios Kambouris/ Getty Images
15 Of Our Favorite Kendall Jenner Moments
In honor of her 21st birthday
We've witnessed Kendall Jenner grow up before our eyes on our television screens and social media platforms. Over the last nine years, she's gone from a pre-pubescent reality star to one of the fashion industry's most coveted supermodels. Thanks to Keeping Up With the Kardashians (you might've heard of it) and her blog, there are very few moments of the A-list model's life that aren't documented. 
Whether she's walking down the hottest runways or snapping photos of her friends, Jenner's constantly on the go. It can be hard to, well, keep up with her, even with the power of social media on our side. So in honor of her birthday, we've put together a list of some of her best moments from the past 21 years. Check them out below. 
First up: a throwback to her younger, more innocent days.
We got to know a little bit more about Jenner thanks to Vogue's 73 Questions series. Watch it here.
Jenner opened up about her struggle with acne on her blog last year, emphasizing that "celebrities they're just like us" trope. "What I want everyone to understand is that it's been a process: It wasn't anything that happened overnight," she wrote. "Even after things started to clear up, it took a solid amount of time to be okay with my skin and gain back my confidence."
Jenner gave us some major heart-eyes with this Instagram photo. It's since become one of the most-liked photos of all time, with 3.6 million double taps and counting.
She dove into the fashion world headfirst as she walked her first runway show with Marc Jacobs in 2014.
It's no secret that Jenner has always wanted to walk in the Victoria's Secret fashion show, which she did in 2015. 
She brought out her spontaneous side that time she randomly got a "meow" tattoo on the inside of her bottom lip.
Jenner advocated for freeing the nipple on her blog this summer. "I really don't see what the big deal is with going braless!" she wrote. "I think it's cool and I really just don't care! It's sexy, it's comfortable and I'm cool with my breasts. That's it!" Amen.
Who could forget the time she shaved her legs in the backseat of a car in between Fashion Week shows?
The snip heard round the beauty world: Jenner's Christy Turlington-inspired lob.
Landing your very own Special Edition of Vogue is not to be taken lightly.
Jenner showed off her photography skills with this insanely cute photo of North West.
Here's Jenner slaying as the glamorous new face of Estée Lauder. 
That time she was all of us going into work Monday morning.
Jenner and Gigi Hadid doing a dramatic reading of Justin Bieber's "Baby" is the video we never knew we needed.