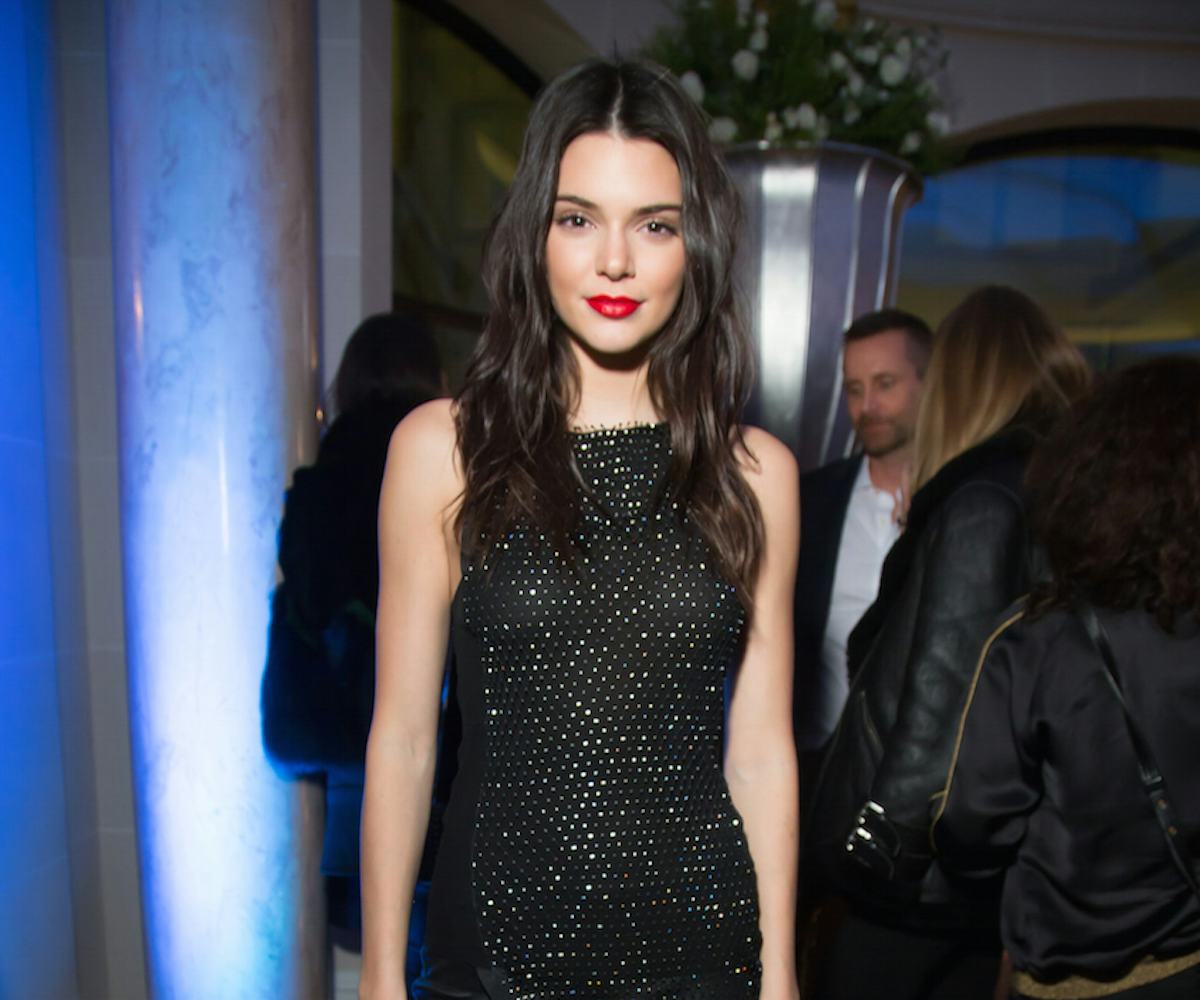 Photo by Victor Boyko/Getty Images.
Is Kendall Jenner Officially Taken?
Anyone who's seen Kendall Jenner's most recent Calvin Klein campaign knows that the model is (literally) a hot commodity, so it comes as no surprise that she's been snatched off the dating market. But we're still excited to hear that Kendall has found love, a tidbit shared with the masses this afternoon by BFF Selena Gomez. The pop star chatted about her girl squad this afternoon on Capital FM, where she told DJ Roman Kemp that his chances of breaking into their friend group were virtually zilch since he couldn't take the boyfriend route. Why? Because "none of them are single."
"Maybe not for the squad necessarily but boyfriend material is always good… None of them are single, just so you know," she said to Kemp. "Taylor is not single, Gigi is not single, neither is Kendall. I am the only single one!"
You read that right, folks. We already knew Swift and Hadid were spoken for—by Calvin Harris and Zayn Malik, respectively—and now we can officially add Jenner to the list. By who, and for how long, we can't say. Could it be that that amazing oil painting of Jenner and Harry Styles might be more than just a fantasy? Time will tell.