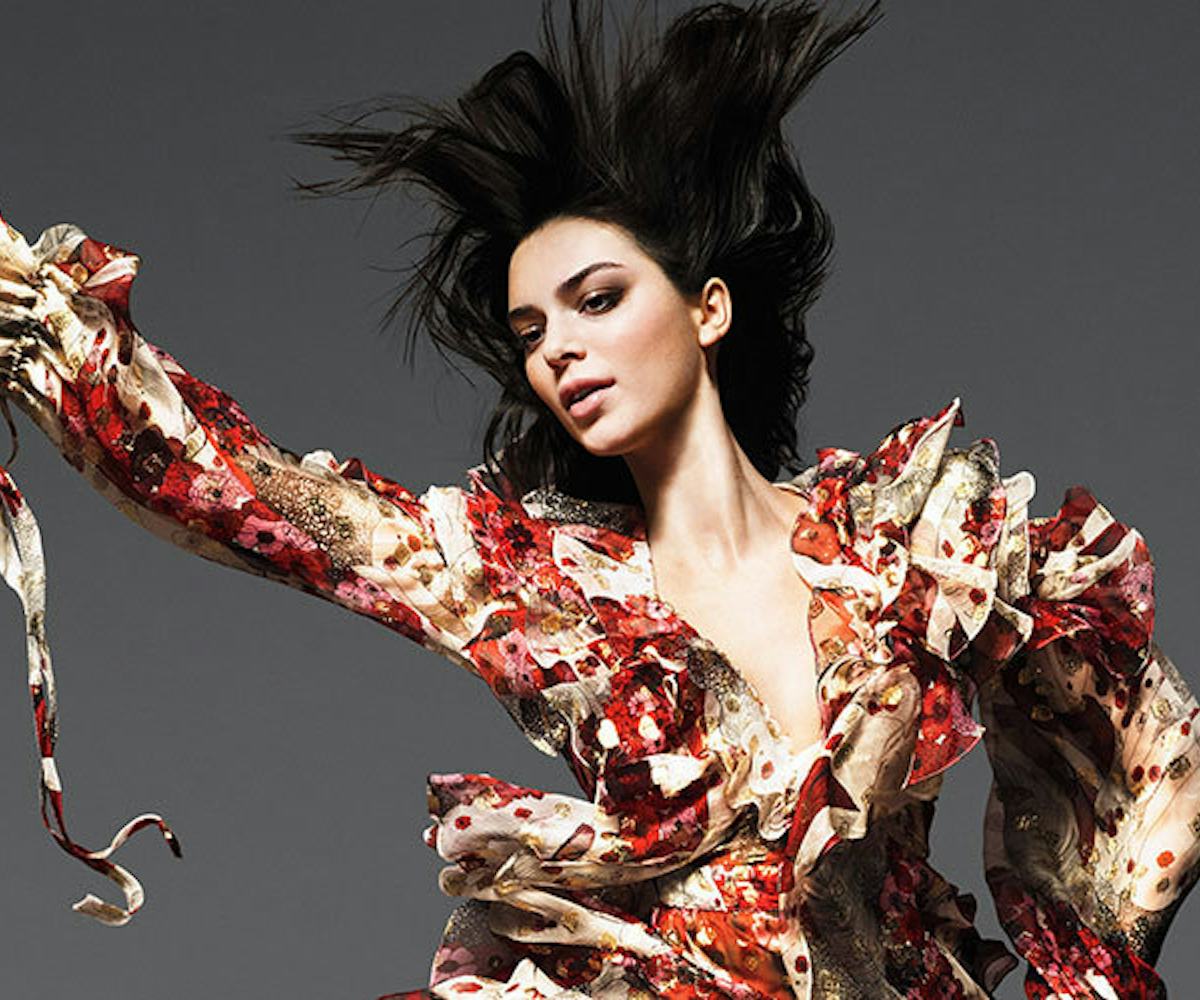 Photo by Mert Alas and Marcus Piggott/Vogue
Kendall Jenner Addresses Rumors About Her Sexuality In New Profile
A candidly open conversation with the most private member of the world's most famous family
Kendall Jenner is, perhaps, the most private of the Kardashian-Jenner sisters. Unlike Kim, Khloé, Kylie, and, to an extent, Kourtney, Kendall keeps her life outside of modeling to herself. For good measure, too; She's had to up and move houses because stalkers have broken into her home. Jenner's relationship situation is likewise kept out of the public eye which, unfortunately, comes with rumors, most of which revolve around her being a closeted lesbian. Jenner addresses those rumors head-on in her new Vogue cover story.
When asked by writer Jonathan Van Meter why the internet thinks she's gay, Jenner laughs. "I think it's because I'm not like all my other sisters, who are like, 'Here's me and my boyfriend!'" She touches on how she's hardly seen with a guy and that she goes "that extra mile to be low-key" with whomever she's dating, "sneaking around all the time." Currently, Jenner is dating the Detroit Pistons power forward Blake Griffin.
"I don't think I have a bisexual or gay bone in my body, but I don't know! Who knows?!" she continues. "I'm all down for experience—not against it whatsoever—but I've never been there before." Jenner says she "has nothing to hide" and that she "would never hide something like [her sexuality]." Perhaps it's her self-described "male energy" that feeds the trolls, a "tough energy" that she says leads her to move differently through the world or, at least, differently in contrast with her decidedly less tomboyish sisters.
As the record stands, Jenner says, "I'm not gay." Admittedly, Jenner knows she's still has a lot of life to live. "I'm only 22," she says. "I am still trying to find my path—in life, not work-wise." So, maybe it's high time the internet backs off a little and puts its energy toward something more productive than speculating over Kendall Jenner's sexuality.