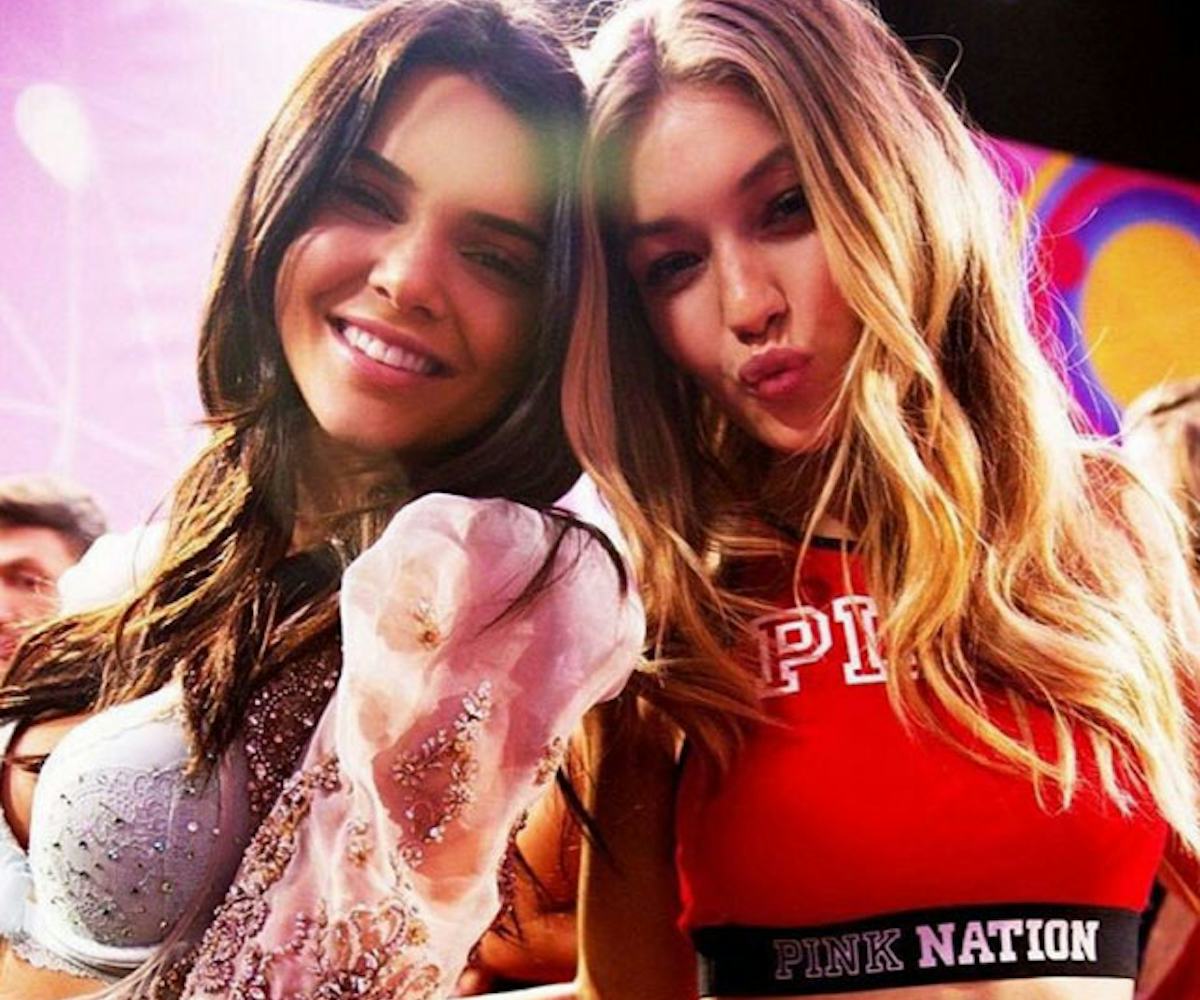 photo via @kendalljenner instagram
Kendall Jenner + Gigi Hadid Made This 20-Year-Old Who Was Living On The Beach's Dream Come True
The creative community is filled with incredible discovery stories, and with the introduction of Instagram and social media fame, it seems like more and more models and entertainers are getting recognition. But, it seems, it still pays off to be in the right place at the right time. Earlier this year, Raf Simons spotted Sofia Mechetner, a 14-year-old who was living in poverty, in a boutique and cast her in his Dior runway show. And apparently, 20-year-old John Economou was discovered by Kendall Jenner, Gigi Hadid, and Ansel Elgort.
After leaving his native Milwaukee to pursue his dreams in L.A. at 19, Economou began sleeping in Venice Beach, and "picking up girls" to "spend the night at their house," as The Daily Mail puts it. One day, after lazing about on the beach post-swim, he happened to chance upon Jenner, Hadid, and Elgort, who were filming a commercial on the boardwalk. When he noticed seagulls flying around the group's picnic, he jumped up to shoo them away, as you'd expect from someone who apparently is known as the "Romeo of Venice Beach." Then, "One of the girls said to me, 'You're cute,' so I turned around and we struck up conversation," he told The Daily Mail. "We were just talking and they said I should take up modeling here in L.A. I told them my story, I told them how I was a model back home [in Milwaukee] and how I came here to follow my dream and try and get an agency, how I'm living the hippie life, living out on the beach crashing on the sand right now. They said they could help me out and get me an agency and they got me with Two Management, the agency I signed with."
For those of you who are wondering what the conversation was like, according to Economou, "Kendall was cool, she was super down to earth and chill. We were just having a normal conversation talking about life, acting, modeling, personal lives." For those of you who are wondering whether this story is in fact true, Economou acknowledges, "It's a crazy story. I'm super grateful. I was just in the right place at the right time." And for those who are wondering whether this was all one publicity stunt, well, we don't know what to say to you other than to point out that there are way worse ways to chase media attention than helping a young, ambitious person with nothing achieve their dreams.
photo via two management