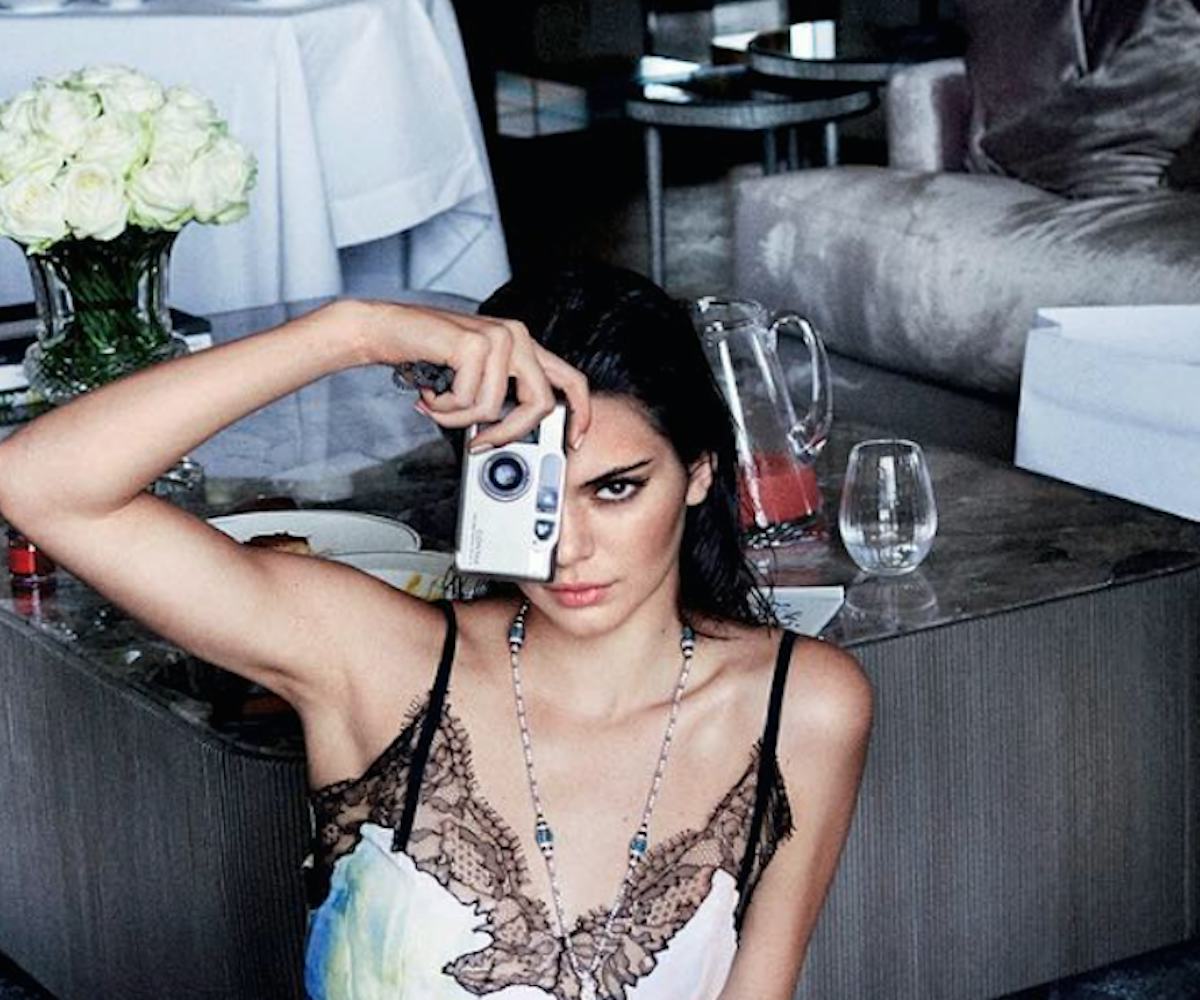 Photo via Instagram @kendalljenner
Kendall Jenner Is Now The Highest Paid Model In The World
She overtook Gisele Bundchen with recent campaigns for Fendi, Adidas, and La Perla
We're more than a decade deep into our national obsession with the entire Kardashian krew and the gang's showing no signs of slowing down. Forbes now estimates that Kendall Jenner is the world's highest paid model, with an estimated income of around $22 million.
In 2017, Kendall scored campaigns with big names including Fendi, Adidas, and La Perla, bringing home the big bucks with each gig. She's also co-designed a jewelry collection for Ippolita and expanded the Kendall + Kylie shops, with considerable viral success. In addition to that, she's also still making money from her appearances on the TV show that brought her into the spotlight, Keeping Up With The Kardashians. Altogether, that's a lot of dough.
Jenner has usurped the title of highest paid model from Gisele Bundchen, who had occupied the top spot since 2002. Bundchen's estimated income was about $17.5 million, down about 43 percent from the $30.5 million she made in 2016. Notably, Bundchen doesn't even work as a runway model anymore and has instead chosen to focus on environmental activism.
Rounding out the list is clapback queen Chrissy Teigen at No. 3 (marking her debut on this roundup with an estimated income of $13.5 million), Adrianna Lima at No. 4, and Gigi Hadid at No. 5. 
Forbes notes that together, the world's 10 highest-paid models banked a cumulative $109.5 million between June 1, 2016, and June 1, 2017 before taxes and fees.
You can check out the full list, over here.