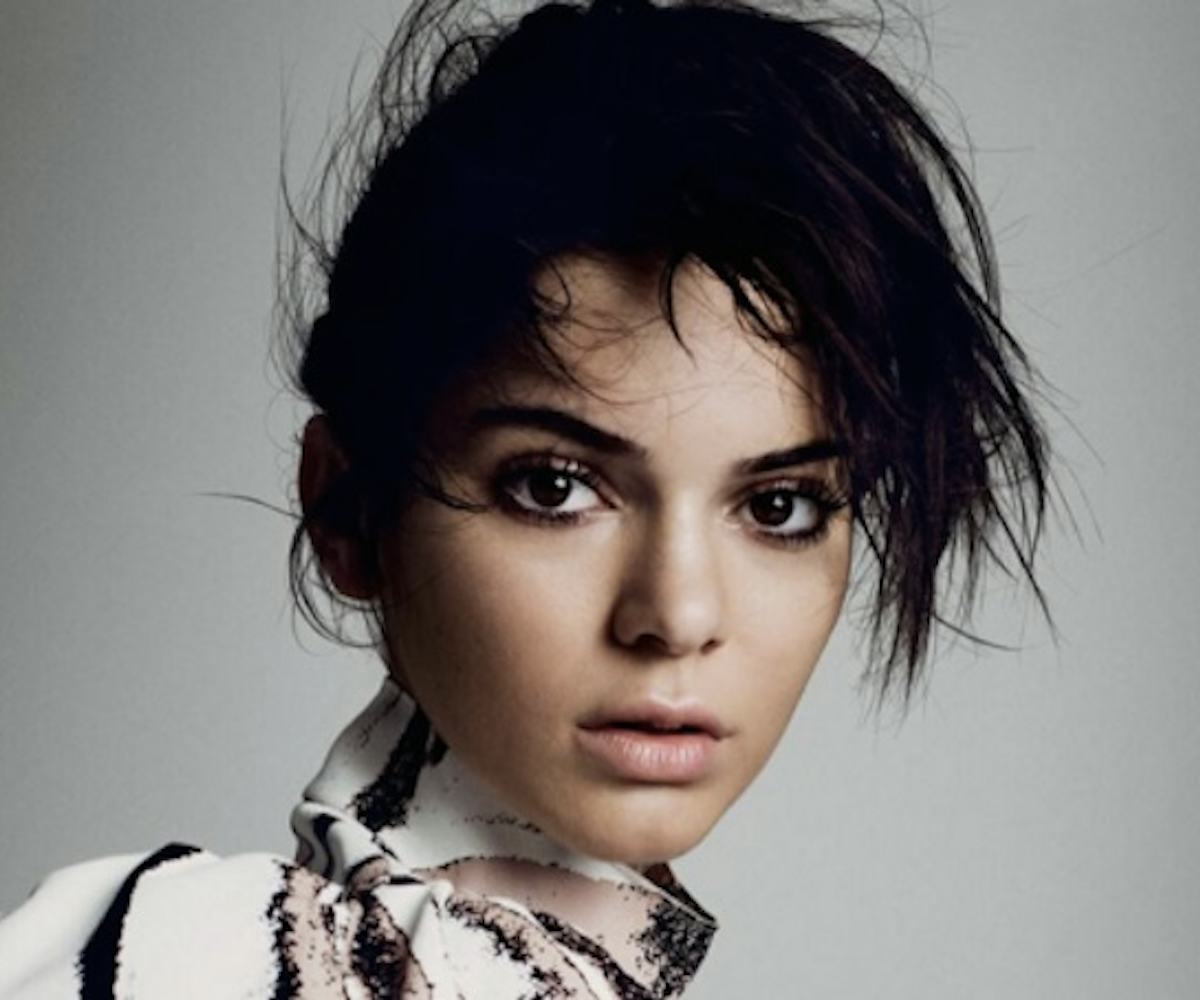 Image Via Kendall Jenner/@Instagram
Is This Kendall Jenner's First US 'Vogue' Cover?
We'd been hearing for days that Kendall Jenner might, maybe, possibly, potentially could show up on the cover of U.S. Vogue. Now, however, Jenner has posted the shot above to her own Instagram account and it appears this is the second of the Kardashian clan to have landed herself on the fashion bible.
While there's not confirmation of this from Vogue itself at the time of this writing, the image above has the distinctive look the sort of cover shoots Condé Nast's fashion flagship produces on a monthly basis. Add that to the ongoing buzz, and we're willing to call this a lock.
Jenner captioned the shot with "March Vogue by @inezandvinoodh", which is also pretty self evident. The photo team of Inez van Lamsweerde and Vinoodh Matadin have produced umpteen covers for almost every edition of Vogue, U.S. included. Again, it's pretty strong evidence that Jenner has it.
Now, as to the question mark in our headline up there, it's likely that this isn't the cover. If we know anything about magazine photo policies (and we do), it's unlikely that Vogue would have supplied the final choice for the cover shot to anyone, including its star. That said, look forward to the cover image coming from the same series and, perhaps, the very same look.
This is not Jenner's first Vogue cover by any means, but it is her first time on the Anna-helmed version. If she indeed got the nod for the U.S. edition, though, it is the highlight of her modeling career. We'll update this if we see anything else that confirms what we already suspect, of course. In the meantime, congratulations are in order to the reality star.