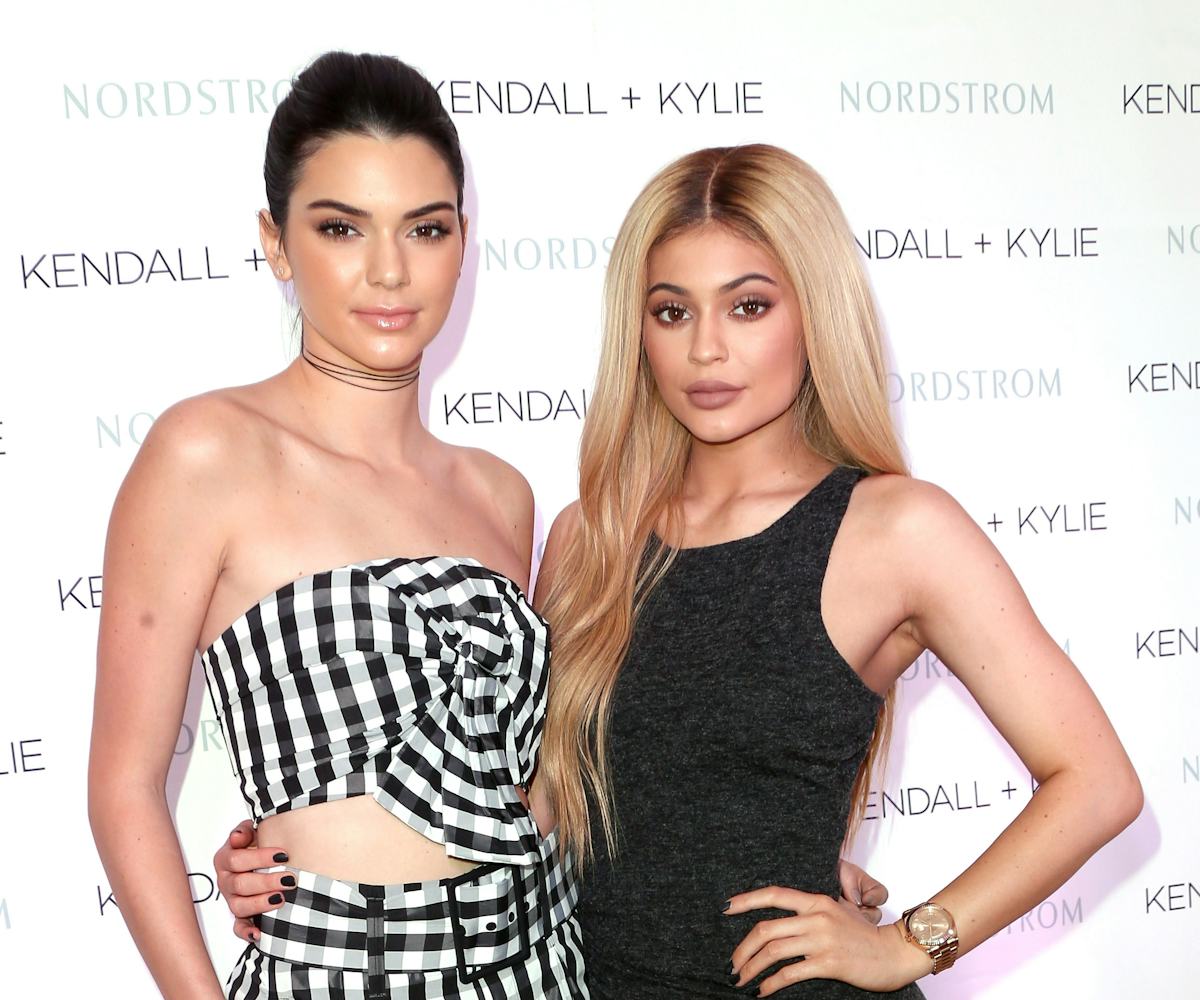 Photo by Frederick M. Brown / Getty Images
Kendall Jenner Pokes Fun At An Absentminded Kylie
It's not news that the Kardashians are subject of many a meme on a daily basis. We're sure it becomes quite blasé when someone shows the sisters yet another version of crying Kim, depressed Kanye, or any number of other normal human emotions they display (shocker!) tacked with a pithy comment. However, much like us plebes, sometimes a meme comes along you cannot ignore and then, it's your responsibility to share it with the world. Such was the case when Kendall stumbled across this gem of Kylie and simply had to share it with her legions of Instagram followers.
In it, Kylie is snapped in side by side shots, wearing a bodycon dress, with signature mermaid locks, and a hat. With a brim. This is important. Nothing out of the ordinary, right? Peer closer. Kylie is shading her eyes from those West Coast rays. "If only there was something you could wear on your head to shield your eyes from the sun," the caption reads. If only.
No matter how famous you are, a little sisterly joshing is always in good order. Kylie better step up to the plate soon; between this and Rob poking fun at her selfie game, little sis has some revenge pranking to plot.