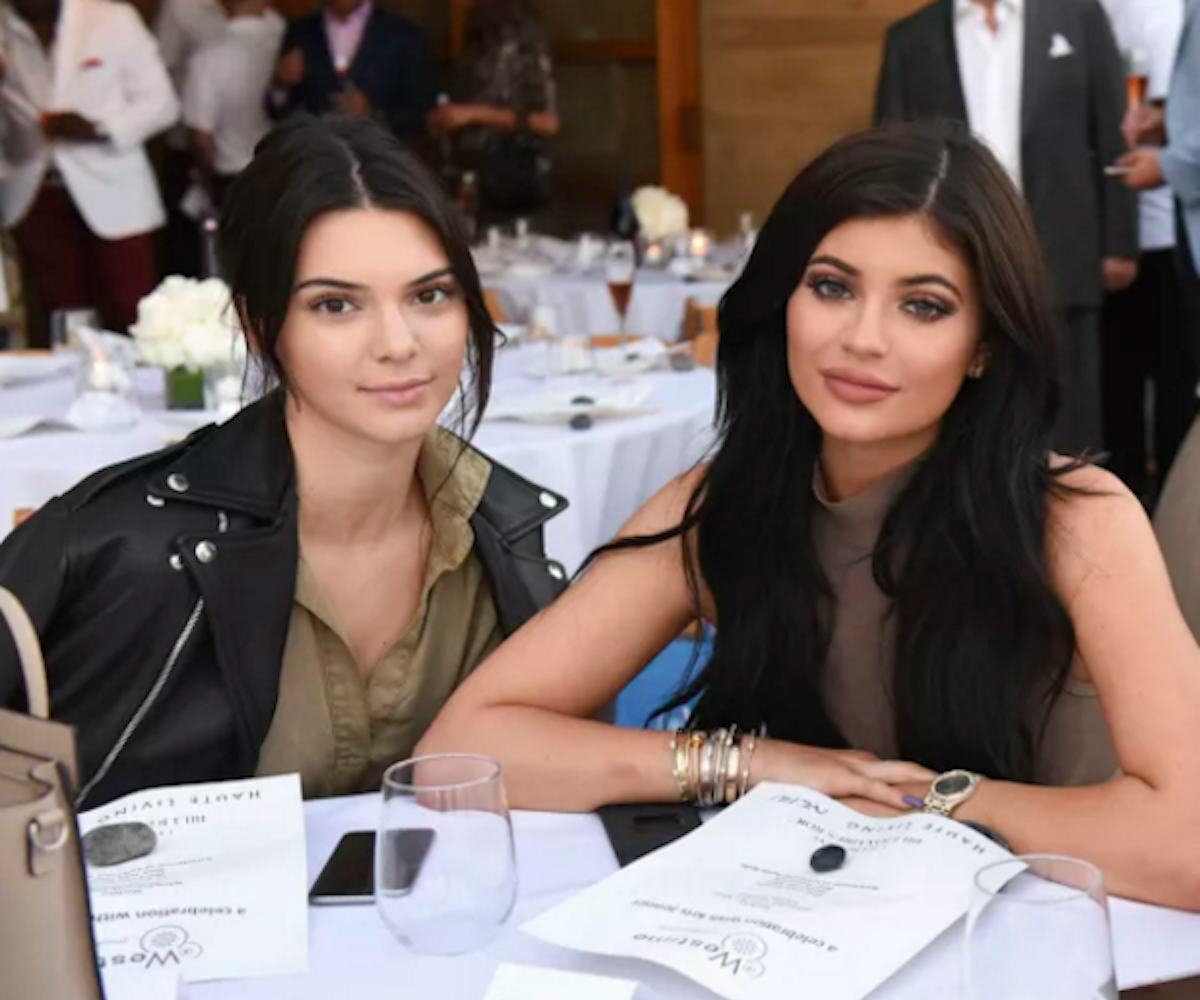 Photo by Vivien Killilea/Getty Images.
Kylie Jenner Is Tired Of Borrowing Kendall's Old Undies
One would think that, with all of their fame and money and all, none of the women in the Kardashian-Jenner clan would need to share clothes. It turns out, however, that Kendall and Kylie are just like us (!) and fight over clothes constantly, as sisters do. Except that Kendall apparently only lends out her old underwear, which is, um, what?
As the older sister, it's somewhat unsurprising that Kendall is stingy with her closet, especially with Kylie. It's practically the right of the older sister to deny her younger sibling access to her best stuff. At a recent party for the launch of their joint clothing line for Neiman Marcus, Kylie says that she always lets Kendall chose whatever she wants from her own closet but only gets "the most uncomfortable old underwear" and "the worst sweats you've ever seen and anything so bad and old and small" whenever she needs to borrow something in return. Which is, um, weird. It's difficult to imagine any situation in which you ask to borrow clothes and, in return, get handed used underwear. However, both sisters have shown their less-than-generous clothes-sharing sides on Keeping Up with the Kardashians, so it's highly likely that Kylie is exaggerating just a tad (as little sisters are wont to do). Still, here's hoping Kylie makes a hard pass—no little sister needs ratty old panties.