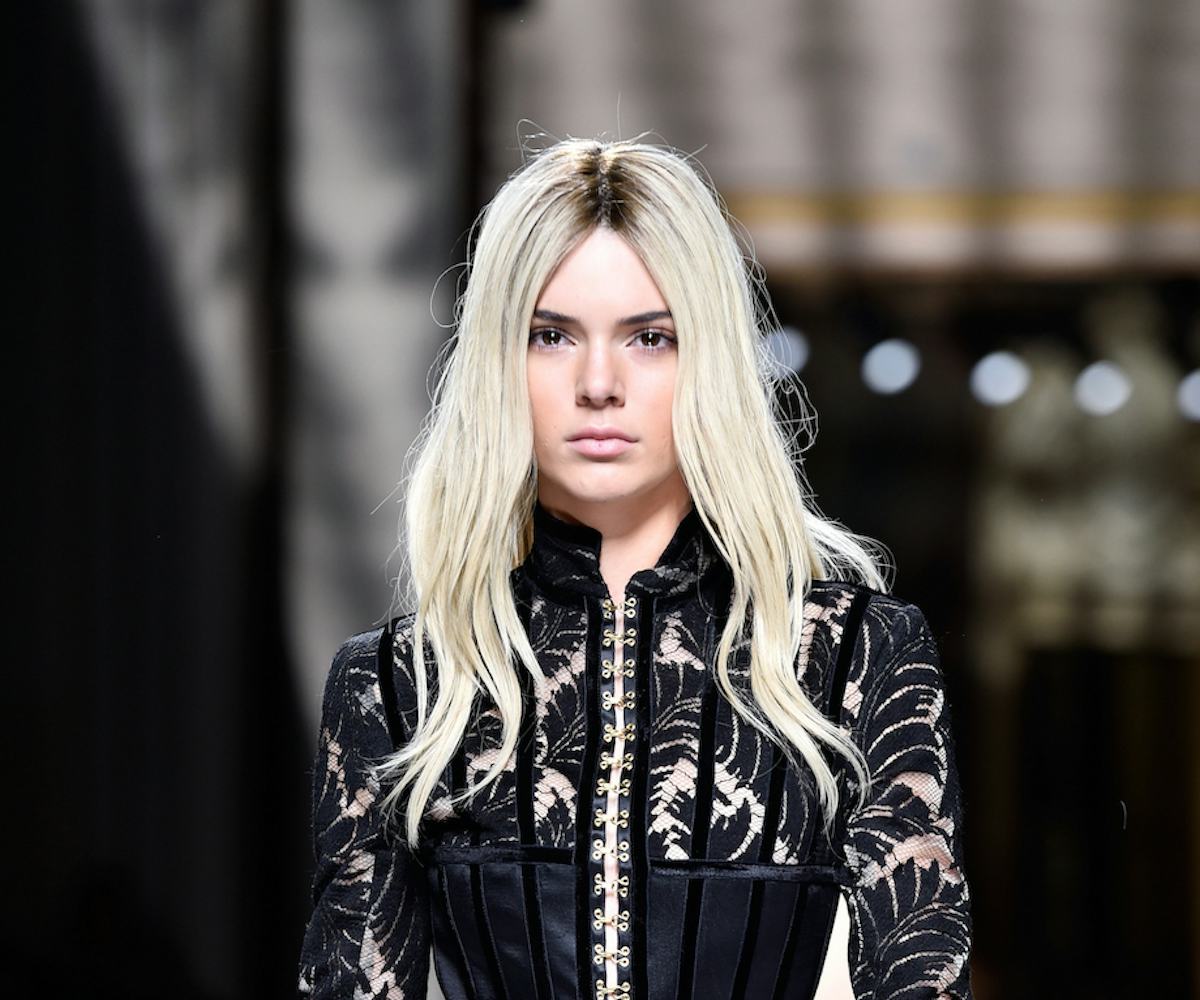 Photo by Pascal Le Segretain/Getty Images.
Kendall Jenner Allegedly Punched A Paparazzo
As NYLON showed a month ago, being a Kardashian isn't always a walk in the park. Okay, so you pretty much have VIP access to life, but on the flip side... sometimes that also means everyone else has VIP access to your life. The paparazzi can be invasive and pushy to the point where it becomes nearly impossible to be a real, actual human being with privacy. To be completely fair, it's applause-worthy that Jenner's been able to keep her cool about it on a consistent basis—that is, until last night.
Jenner and BFF Gigi Hadid attended Balmain's after-party following walking in the label's Fall/Winter 2016 show in Paris on Thursday. Celebrating, and wearing looks from the runway out to the club, everything was all good and well until it was time to leave. According to People, Jenner got into a scuffle with an overly invasive paparazzo leaving L'Arc nightclub. After the photographer got too close, the Keeping Up with the Kardashians star lashed back. Her bodyguard stepped in, holding back Jenner and Hadid, and while there are no photos of an actual punch, there is evidence of Jenner clearly looking upset, and Hadid leaning in and shouting while finger pointing.
Clearly violence is never the answer, but we also have heard stories of how reckless paparazzi can be. Jenner has even said herself on her app that "There are definitely moments when the paparazzi scare me." She's told them off before for running red lights and speeding, and this was clearly the proverbial straw that broke the camel's back. Everyone has a job to do, but everyone also has a right to privacy and safety, no matter how bright your star shines.