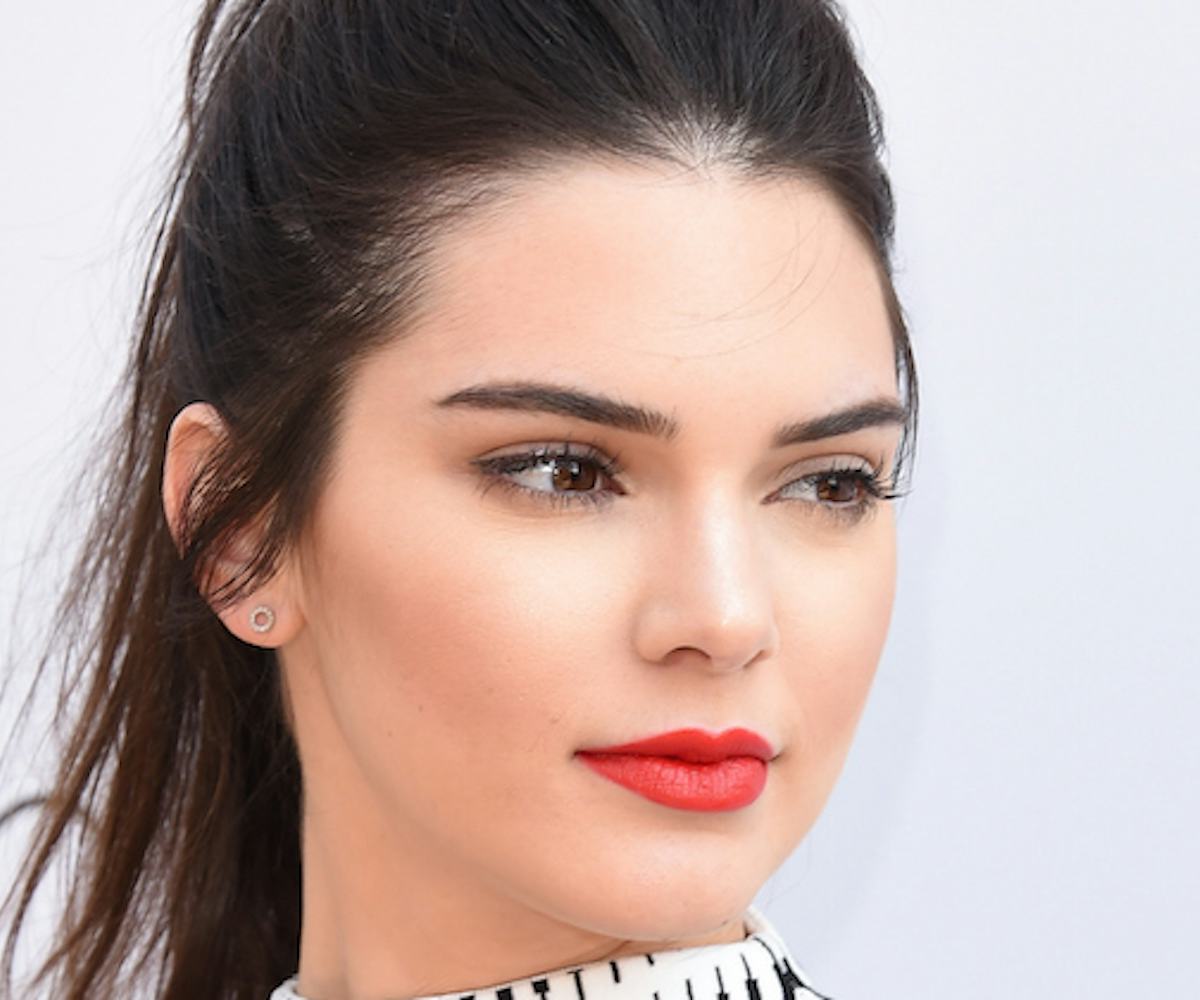 Photo Jason Merritt/Getty Images
Look Out Kylie, Kendall Jenner Just Broke Into The Cosmetics Game
the model/reality queen unveils her own eye shadow palette
While Kendall Jenner may be the more successful model with a possible American Vogue cover on the way, her sister Kylie has the makeup game locked down. Her lip kits, as you really, really should know, are a full-on phenomenon—collections of breakfast cereal-colored stains so popular and so covetable that they sell out in seconds, not minutes. Who's making makeup bank? Kylie's making makeup bank.
Not content to wait in the wings on this one, the older, taller Jenner has teamed up with Estée Lauder as a guest editor on their limited-run site and series, "The Estée Edit." As Refinery29 tells us in an exclusive report that actually makes us a bit jealous, Jenner's first rollout is an eye shadow palette featuring, "matte, shimmery, and black-light-activated, glow-in-the-dark shades." Does this sound like something you might like, because we think it sounds like something you might like. Behold!
Image via Estée Lauder
As Jenner says in her announcement video, "I'm very excited about it. I'm low-key freaking out inside and my head is like exploding." These things happen when you get your own makeup line. Now, does this mean the two Jenners are at war over their roles as cosmetics queens? Will Kendall overtake Kylie in sales? Will she lord it over her at family gatherings and public events? Will Kylie strike back suddenly and, perhaps, violently? Yes, that's what this means.
Seriously, though, head over to Refinery29 to read more about the Kendall's new experiment in the makeup game and get your little paws on the kit available at Sephora on March 15.
(via Refinery29)