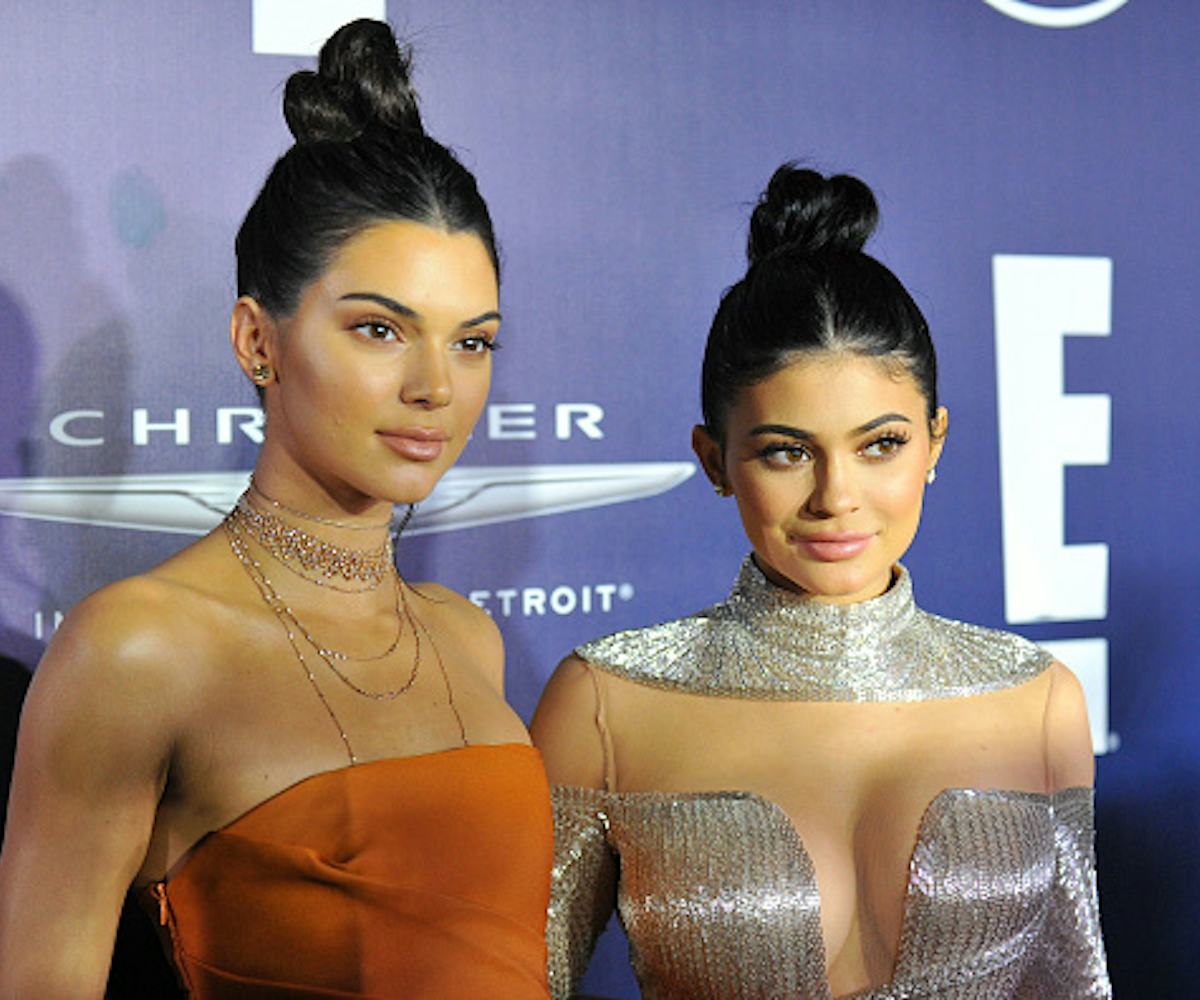 Photo by Jerod Harris/WireImage
Tupac Photographer Sues Kendall And Kylie Jenner Over Controversial T-Shirts
Kendall and Kylie Jenner have faced a ton of backlash over their latest ill-advised line of T-shirts, which featured their own faces superimposed over iconic rock and hip-hop legends. While the shirts have already been pulled, the lawsuits keep coming. The Doors' estate plans on suing the family and Notorious B.I.G's estate has threatened to sue as well. Now, the photographer behind Tupac Shakur's images that were used in the Jenners' designs, Michael Miller, is following through with a suit. 
He's filed a copyright suit against Kendall and Kylie, according to Billboard, claiming they never sought permission to use the photos and that they've "misappropriated and wrongfully exploited" his images of Tupac. In one portion of the suit, he specifically targets the problematic association of the images with the Jenner name, referring to Kendall's horribly tone-deaf Pepsi ad, which was also pulled. 
"An association with Kendall is particularly problematic given that she was complicit in not one but two of the worst public relations disasters in recent memory," the lawsuit states. 
After the Jenners launched the T-shirt line, Biggie's mother, Voletta Wallace, called it "disrespectful." The sisters apologized in a joint statement, saying, "These designs were not well thought out and we deeply apologize to anyone that has been upset and/or offended, especially to the families of the artists. We are huge fans of their music and it was not our intention to disrespect these cultural icons in anyway. The tee shirts have been pulled from retail and all images have been removed. We will use this as an opportunity to learn from these mistakes and again, we are very sorry." 
The apology, however, wasn't enough for a lot of the artists' family members. "While we appreciate that the Jenners have made an apology and pulled the unlawful and unauthorized items, this matter has yet to be resolved," Biggie's estate told People.
Sharon Osbourne, wife of Ozzy Osbourne, who was also featured on some of the Jenners' T-shirts, also didn't accept the apology. "Girls, you haven't earned the right to put your face with musical icons," Osbourne tweeted. "Stick to what you know ... lip gloss."
Most recently, Kelly Osbourne posted her own T-shirt design on Instagram to get back at Kendall and Kylie. She superimposed herself giving the middle finger over an image of the sisters, captioning it, "#CurrentMood."