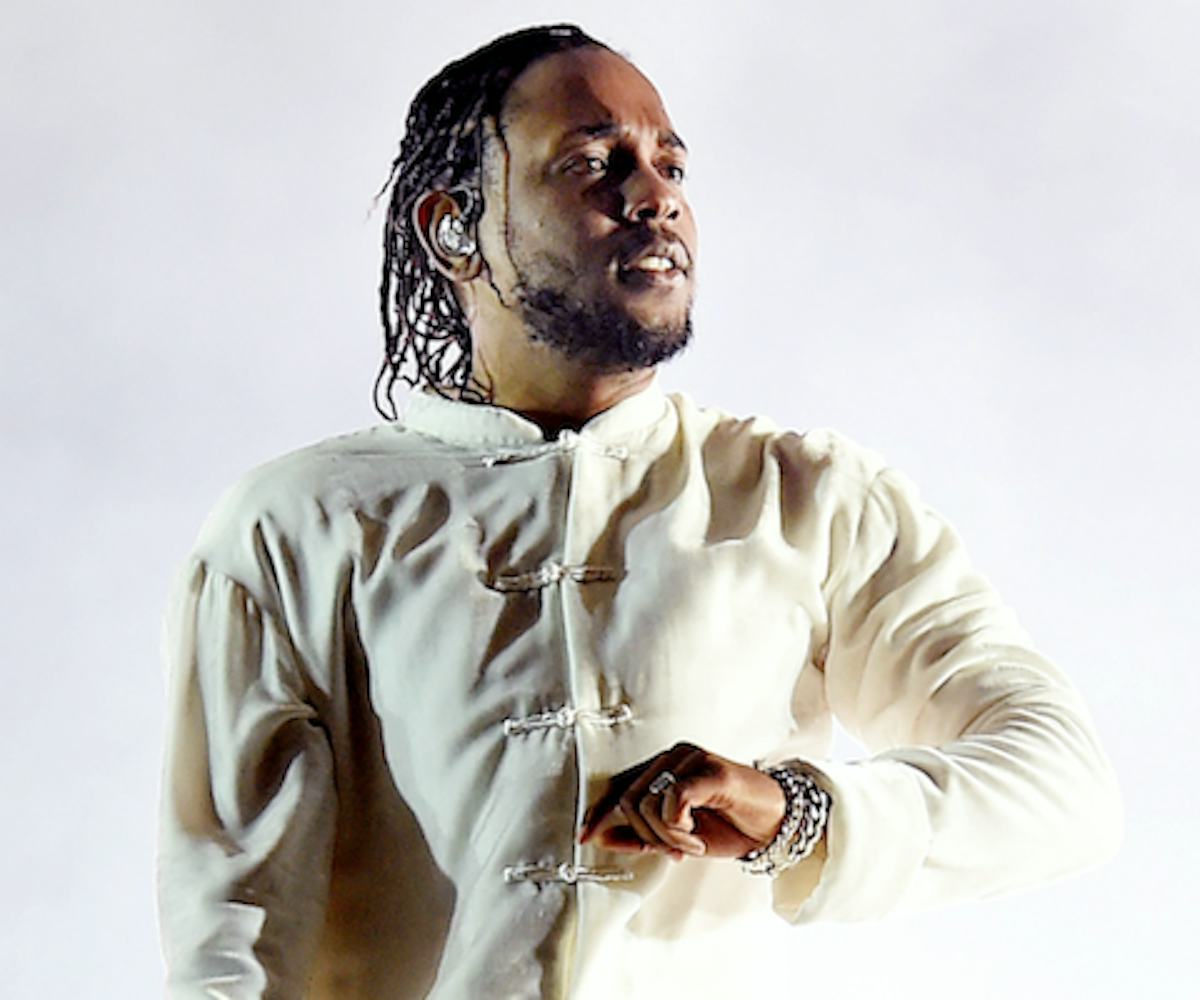 photo by Kevin Winter/getty images
Kendrick Lamar Has Some Words For The White Fan Who Used The N-Word
"If I say this is my word, let me have this one word"
Kendrick Lamar recently spoke about the white fan who said the N-word while on stage with him during his Hangout Fest performance in May. In a new interview with Vanity Fair, the award-winning rapper reflected on the moment with a powerful statement about the term and why white people should never use it.
"Let me put it to you in its simplest form. I've been on this earth for 30 years, and there's been so many things a Caucasian person said I couldn't do," he said. "Get good credit. Buy a house in an urban city. So many things—'you can't do that'—whether it's from afar or close up. So if I say this is my word, let me have this one word, please let me have that word."
In the days following the incident, various publications and fans weighed in on whether or not it was fair for Lamar and other rappers to use the term in their songs, considering the fact that it historically has been (and still is) used as a slur to demean black people. Some even argued that rap music should retire the word since it isolates white fans (yes, really!!!!). But the bottom line is, if you're not black, don't use it. 
You can read Lamar's profile in full, here.