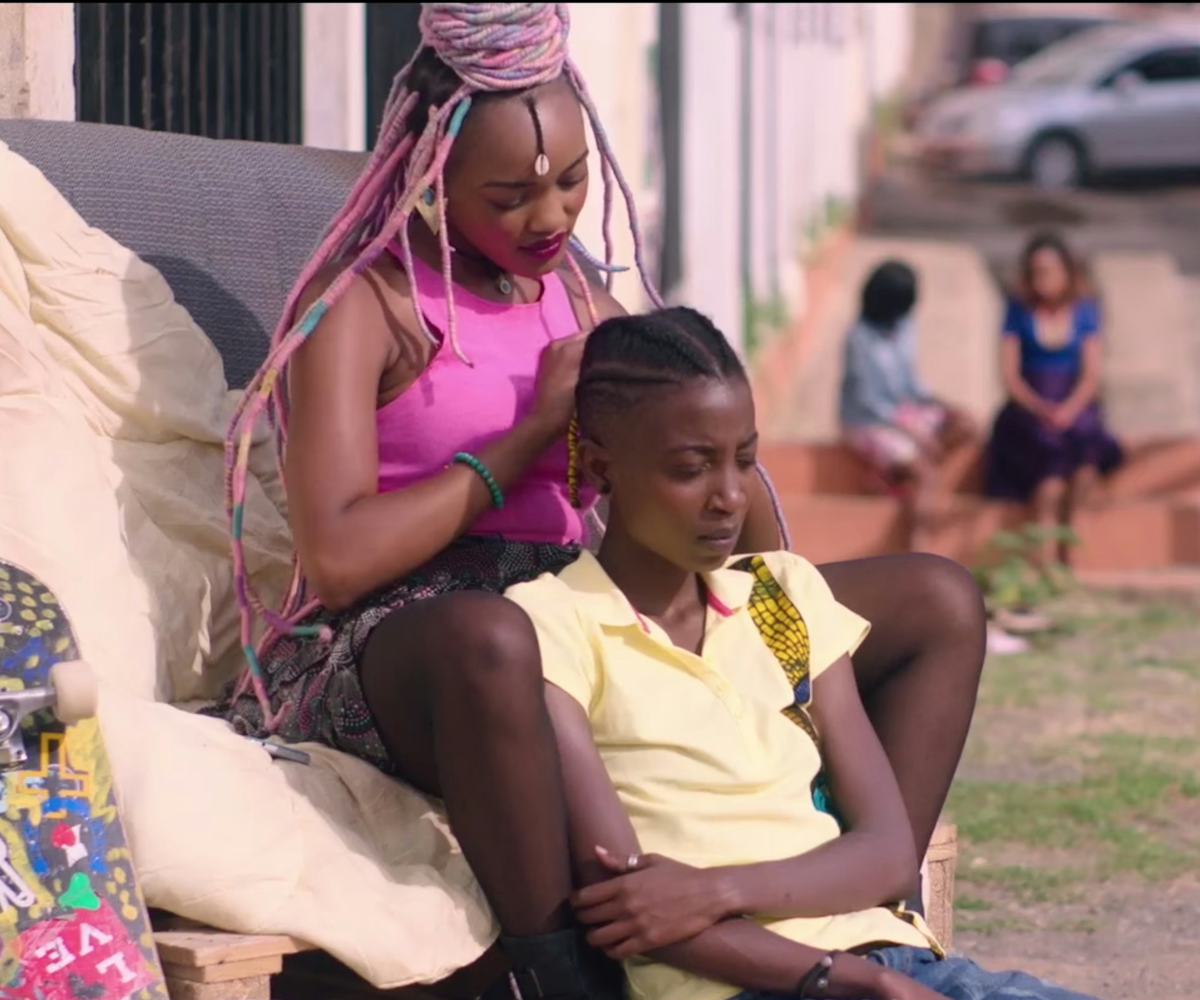 Photo via YouTube
Kenya Is Giving This Lesbian Love Story Its Shot At The Oscars, Lifts Ban On 'Rafiki'
The film can be shown for nine days
One important film featuring a lesbian love story is now getting its rightful shot at the Oscars. The Hollywood Reporterreports that Kenya's ban on Rafiki has been lifted so that the film may be eligible to compete in the Best Foreign Language category. 
Rafiki, which translates to "friend," follows the story of two women who begin as friends, fall in love, and inevitably face the backlash of the same society which banned the film itself. Judge Wilfrida Okwany has given the film the go-ahead to run through the end of the month, saying, "I am not convinced that Kenya is such a weak society that it cannot handle a gay theme. There are Kenyans who paid the ultimate price for the freedoms we enjoy today." The film, though allowed to run, will be rated suitable only for individuals over 18.
Kenya's film classification board, which was sued by Rafiki filmmaker Wanuri Kahiu, responded to its loss of the suit by referring to the "values" held by Kenyans that did not align with being queer. The board likened normalizing homosexuality in the film to "air conditioning hell." 
The Oscars require a seven-day run for films to be eligible for the award, and Rafiki now has been given nine.
Watch the powerful trailer for Rafiki, below.