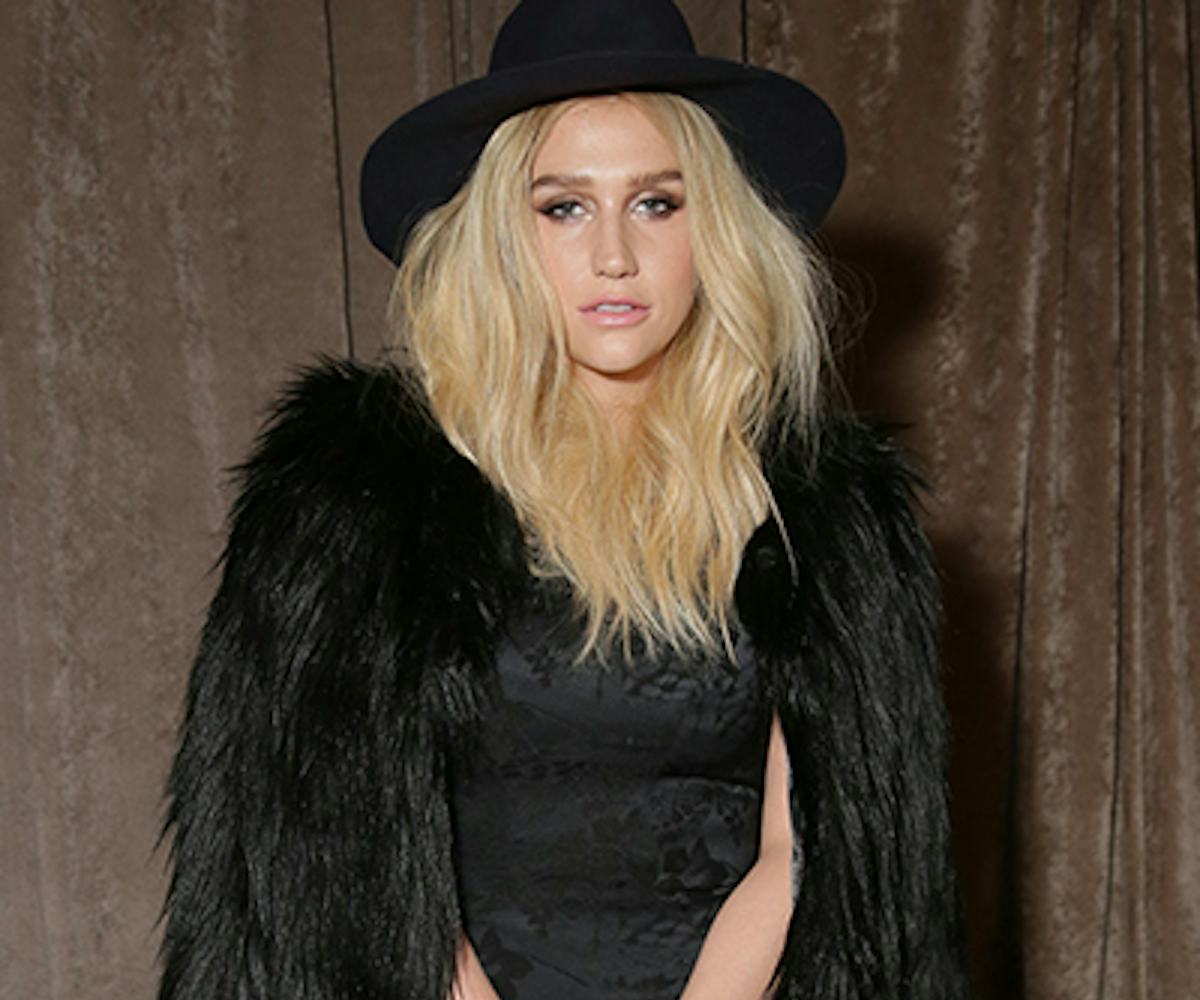 Photo by Chelsea Lauren/Getty Images
Kesha's Case Against Sony Thrown Out
And that's not the REALLY messed up part
Today, according to TMZ, a New York state judge sided entirely against Kesha and dismissed her case against Sony and Dr. Luke. Over the past year and a half, Kesha has been in an intense legal battle against producer Dr. Luke, née Lukasz Gottwald, who she has accused of sexual assault and battery, claiming that he sexually, emotionally, physically, and verbally abused her since she signed with him at the age of 18. The singer has had to plead 
her case over and over again in an effort to free herself from her contract
with Sony Music that allegedly stipulates that she can only produce music with her abuser, and has even said 
that she was offered release if she recanted her statements
. 
As the news outlet reports, the judge felt Kesha was "unreasonable" and didn't believe in that Kesha was a "slave" to Dr. Luke, saying that Sony would have made other producers available to work with her. 
In regard to Kesha's argument that she is the victim of a hate crime, the judge said, "Although [Luke's] alleged actions were directed to Kesha, who is female, [her claims] do no allege that [Luke] harbored animus toward women or was motivated by gender animus when he allegedly behaved violently toward Kesha."
If you aren't already disgusted enough, the judge ended with, "Every rape is not a gender-motivated hate crime." 
This is not what justice looks like. Period.
(via 
)