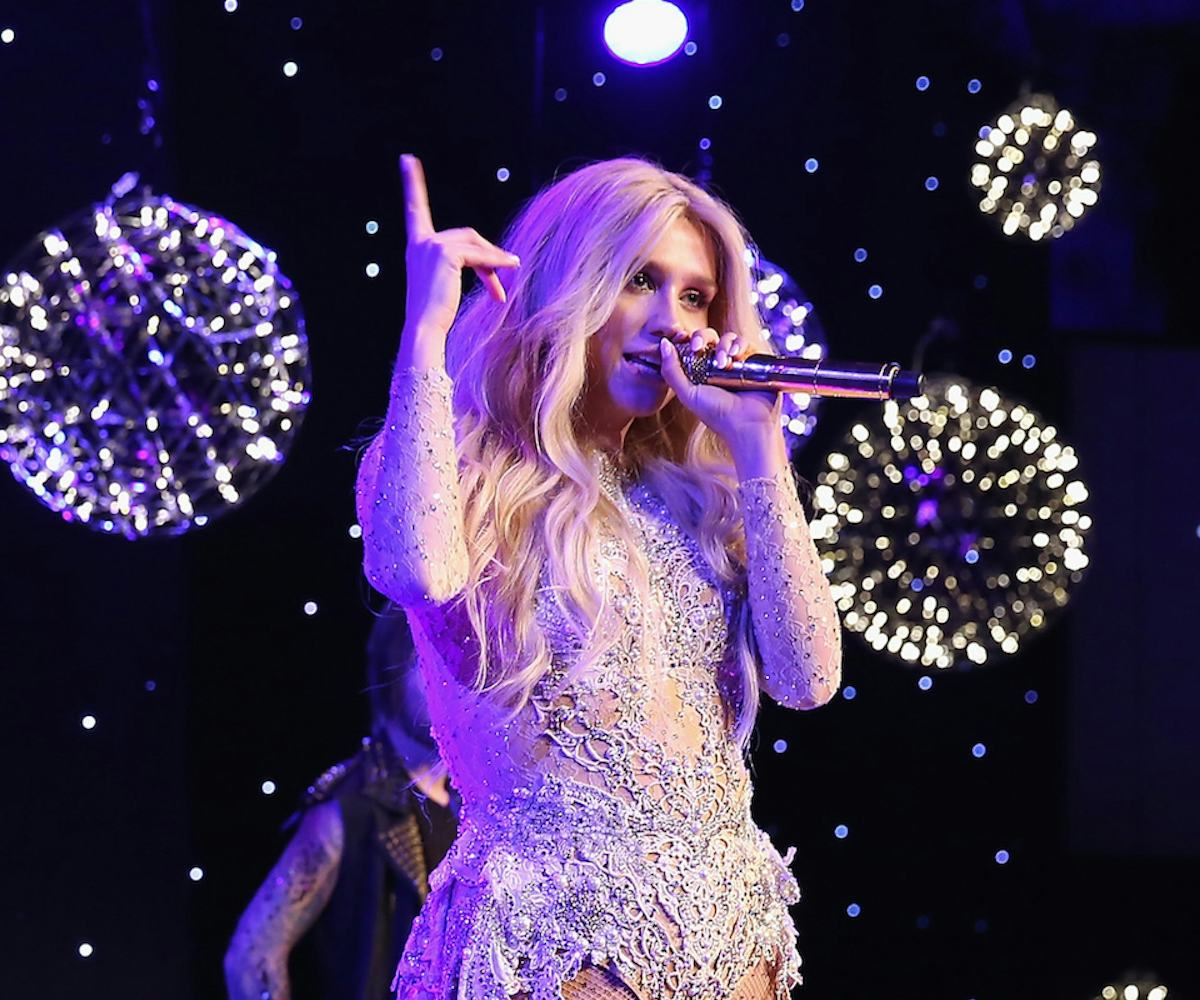 Photo Robin Marchant/Getty Images
Stop Everything! Kesha Is Coming To Coachella
Here's something that is going to make every festivalgoer's week: According to multiple sources, embattled singer Kesha will be performing at the upcoming Coachella music festival in Indio, California.
While nothing is confirmed, one source said, "she'll be there." Whether that means she's performing or just slipping through the crowds wearing a pair of heart-shaped sunnies and a CamelBak pack is anyone's guess. Still, there is reason to hope that she may take the stage. 
Currently, Kesha appears to be putting herself out there despite the fact that a judge recently ruled that she could not get out of her contract with producer Dr. Luke. It was only earlier this week that word came out that Kesha would be performing at this year's Dylan Fest—a series of concerts celebrating Bob Dylan's 75th birthday. As well, she's apparently lined up a few gigs here and there, and will soon be appearing on television's Nashville. A set or guest appearance at Coachella would be a tone-perfect addition to what appears to be a campaign to take back her public image.
Alas, even if she did grab a mic at the festival, Kesha could not sing the material that made her a star in the first place. That belongs to Dr. Luke (though she's claimed to be working on new songs). 
So, if you're headed to Indio, keep an eye out. Oh, and keep an eye out here as well. There's just no way we won't report on it if Kesha actually plays Coachella.
(via Entertainment Weekly)